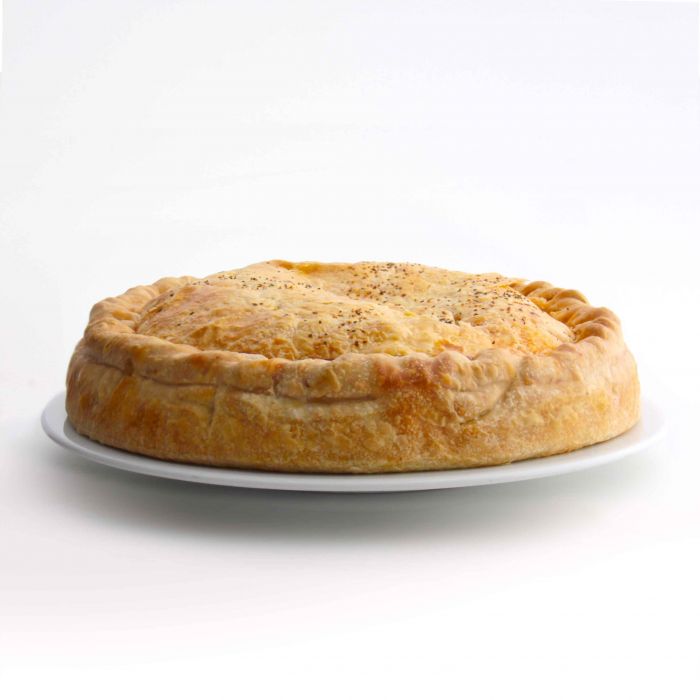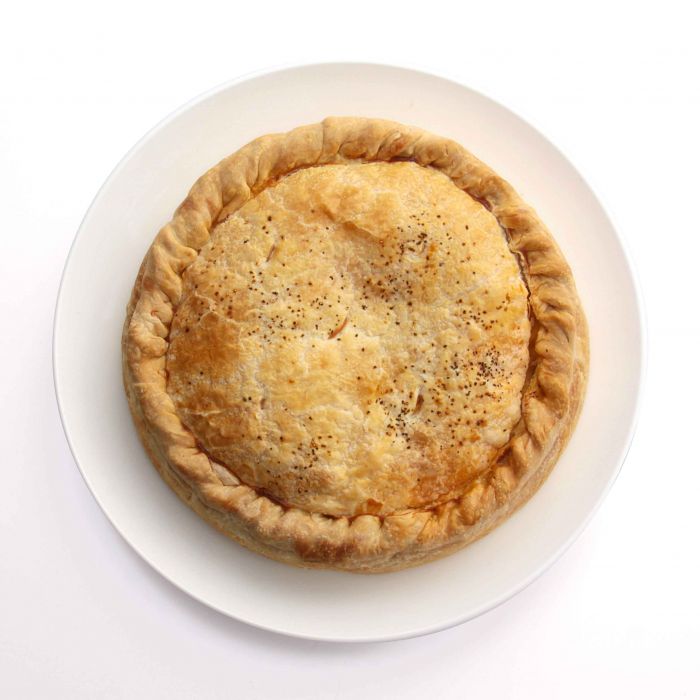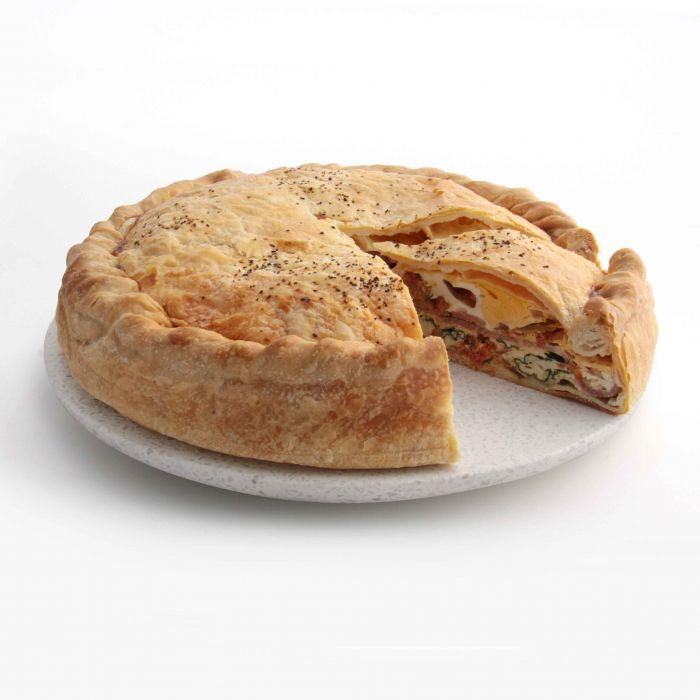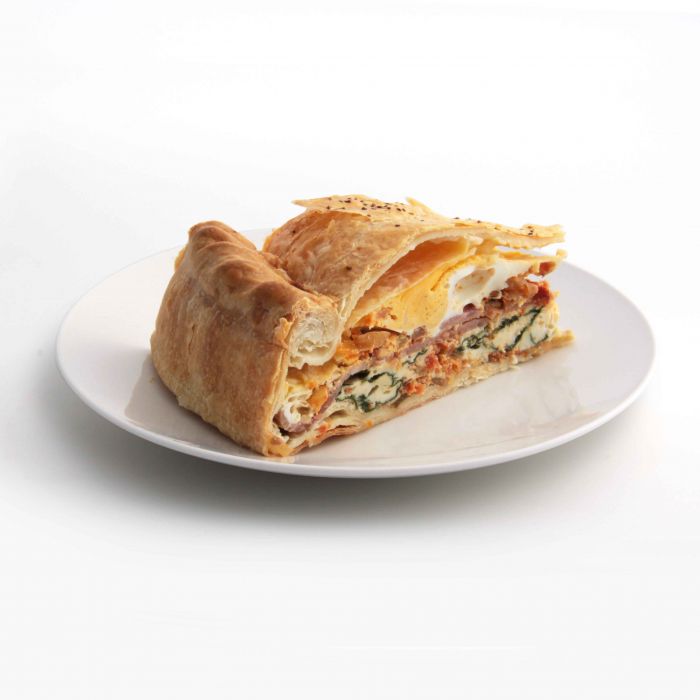 11" Bacon, Egg & Pesto Pie
PRODUCT CODE: 102
A Rocket Foods' savoury pastry base, layered with bacon, silverbeet, onion, sundried tomato pesto, cheddar cheese. Topped with flaky pastry and finished with black pepper. There's 16 whole eggs per pie.

Weight

Portions
12 x 183g

Shelf Life
7 days

Storage
Chilled
All our products are handmade, so appearance and size may vary slightly.
Rocket Foods reserves the right to change at any time product appearance or ingredients, or to remove a product from sale.
We operate an externally audited Template Food Control Plan for all products.