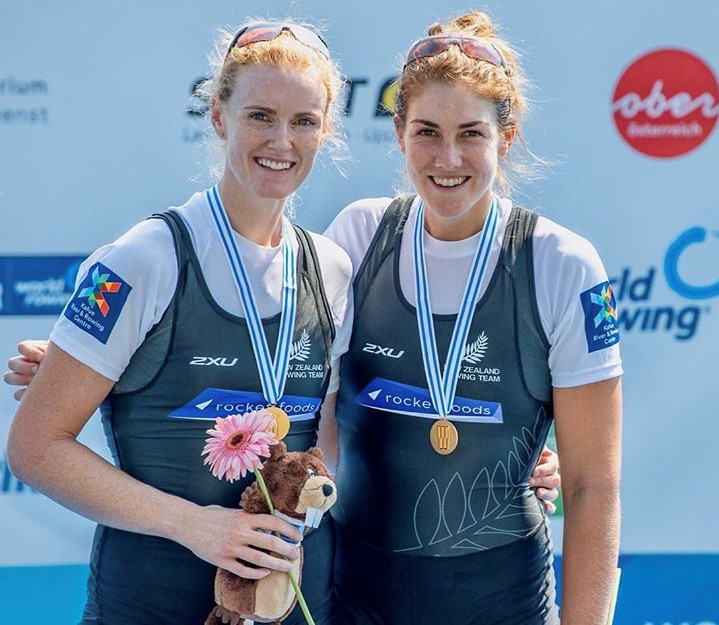 We're delighted to be the proud principal partner of Rowing New Zealand, and are thrilled to see the teams success throughout the year. This past month we had the pleasure to see Grace Prendergast and Kerri Gowler were awarded World Rowing Championship gold medals in the pair and eight. The award was given for FISA (World Rowing) Female Crew of the Year Award and their coach, Gary Hay, secured the FISA Coach of the Year Award.
After winning two golds and one silver during the World Rowing Cup campaign, the duo then dazzled at the World Rowing Championships, striking gold in the pair and also helping New Zealand claim a historic first women's world title in the eight.
Kerri of Aromoho Whanganui Rowing Club, who first sat in a boat ten years ago as a Nga Tawa Diocesan High School student in the Manawatu, was similarly elated at banking the prestigious accolade: "Grace and I have had an awesome season, and to be given the FISA female crew of the year award is pretty special because women's rowing is so competitive and there are so many great crews."
The duo first sat in a boat together as part of the elite women's eight in 2013 and the following year formed a pair, which struck gold at the 2014 World Rowing U23 Championships. Both also featured in the triumphant women's four which set a world's best time en route to gold at 2014 World Rowing Championships.
Grace, who started rowing out of Villa Maria College in Christchurch 12 years ago and represents Avon Rowing Club, said the duo gelled quickly after first coming together as a pair at the 2014 Rowing NZ Trials: "We clicked straight away and it felt very natural," she said. "I think pairs either work or they don't and we had a natural ability to row with each other."
In 2017, Grace and Kerri emerged as Rowing NZ's first choice elite women's pair and snared the World Rowing Championship title as well as setting a world best time. Last year they settled for silver at the 2018 edition, before regaining their world title earlier this year by defeating the Australian duo of Jessica Morrison and Annabelle McIntyre by more than a two-second margin.
The dynamic duo then showed great versatility, not to mention incredible reserves of endurance, to feature in the gold medal-winning women's eight crew, which finished more than two-and-a-half seconds clear of Australia.
Both women are relishing the 2020 campaign and insisted they are striving to row quicker in future. The oarswomen acknowledged the crucial role their coach, Gary Hay, played in their success.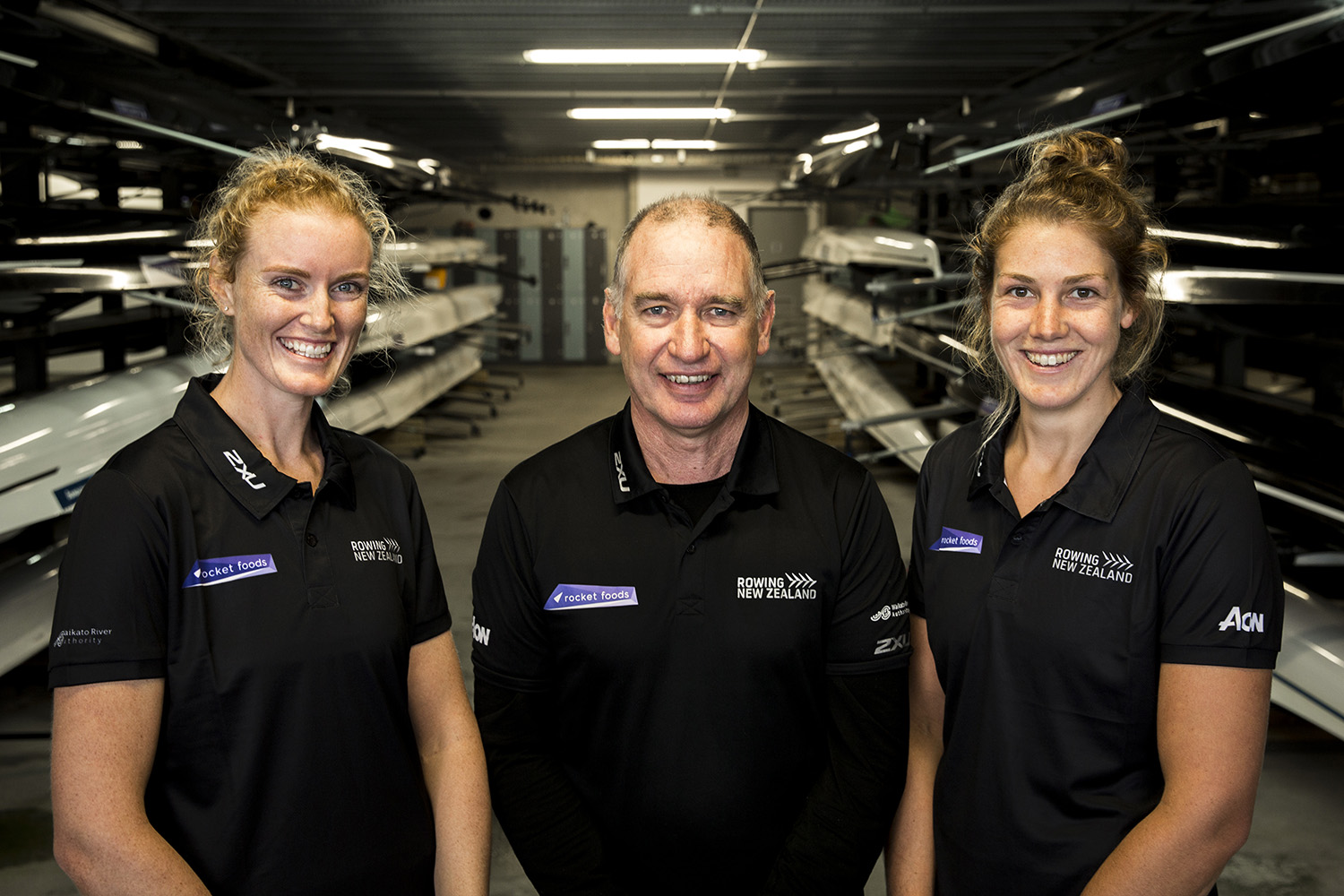 "He always keeps things simple and in perspective; we really appreciate having him as our coach,'' said Grace. "He never gets wound up over things that don't really matter and always goes out of his way to make sure everything is organised, so we can focus on life on the water."
Gary, who has been a Rowing NZ coach since 2011, was "proud" to win the FISA Coach of the Year Award after guiding Grace and Kerri and the women's eight to gold at the World Championships.
More than any personal joy he feels at receiving the accolade, however, the 54-year-old former Rangiruru Girls' School coach said he was delighted at the way the women bounced back after a difficult 2018 campaign, in which the women's programme won two silver medals at the World Rowing Championships.
"We had to come home, re-group and think about how we were going to get better in 2019 – an Olympic qualifying year," explained Gary. "We had to look at what needed to change, and everyone, from the coaches, rowers, support staff and management, all contributed to that change. The 2019 results were no fluke – it was a combination of a hard effort by everyone.
Besides the success of Kerri and Grace and the women's eight, Brooke Donoghue and Olivia Loe (coached by James Coote) struck gold in the women's double sculls; Zoe McBride and Jackie Kiddle (also coached by Coote), who were among the nominees for the FISA Female Crew of the Year award, took top spot in the lightweight double sculls; and Emma Twigg won a silver medal in the single sculls.
Yet it would be remiss for Gary not to mention Kerri and Grace and what the duo have achieved during a golden 2019 campaign.
"They are special rowers but also special people," he explained. "They rarely have an off day in training or competition and are constantly looking to improve. The fact they were able to double up and win two gold medals at the World Rowing Championships shows just how special they are."
Rowing NZ Chief Executive Simon Peterson said: "Kerri and Grace being awarded the 2019 World Rowing Women's Crew of the Year Award has capped an already phenomenal year for our women's programme. Taking double gold at the 2019 World Rowing Championships was the greatest achievement for the pair, particularly special given 2019 was also the first year in New Zealand's rowing history that we were crowned world champions in the women's eight. We are incredibly proud of Kerri and Grace and look forward to working alongside them as we approach the Tokyo 2020 Olympic Games.
"Receiving notice that New Zealand had won not one but two FISA awards, thanks to Gary Hay winning the Coach of the Year Award, was remarkable."
Rowing NZ General Manager Performance Judith Hamilton added, "The 2019 World Rowing Championships saw nine boats qualify for the Tokyo 2020 Olympics and New Zealand ranked top of the points table with six Olympic-class medals. This has been an incredible year for our women's programme across the board, and having Kerri and Grace win the 2019 Women's Crew of the Year Award alongside their coach, Gary Hay, taking the 2019 Coach of the Year Award, was icing on the cake."
Article and Photography Credit: Rowing New Zealand