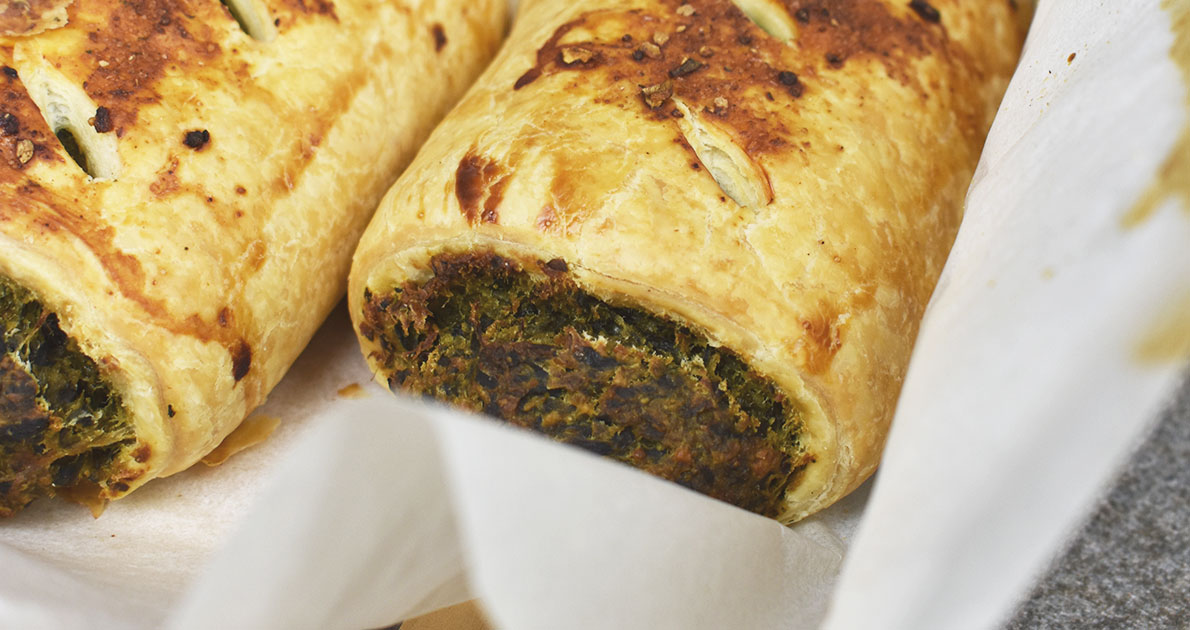 Here at Rocket Foods, we've been making our famous sausage rolls for over 20 years and consider ourselves pretty much experts in 'what makes a good sausage roll'. Our bakers are happy to share their top five tips that we use to make our wholesale sausage rolls every day!
1. Delicious Pastry
A good sausage roll starts and ends with a good pastry! We have specially selected our savoury pastry to house our delicious fillings. A good quality pastry ensures that your sausage rolls bakes well and gives a top-notch result! We use two different pastries for our sausage rolls, with a vegetarian pasty being used for our Spinach and Chickpea Roll.
2. Generously Filled Sausage Rolls
The filling is everything when it comes to a sausage roll! We like to give ours a generous filling, which is usually how you can identify a Rocket Foods sausage roll over our competitors. We recommend using good quality ingredients, especially the meat, and a good amount of seasoning. If you are baking at home, you can also use vegetables or spices to give your sausage rolls extra flavour. We use apple in our Pork, Sage and Apple sausage roll which gives a delightful sweetness – perfect with the pork!
3. The Rolling
The rolling is super important for a visually appealing finished sausage roll. You don't want to wrap the sausage roll too tight or you'll get explosions, or too loose and it'll be a flop. Practice makes perfect on sausage roll-rolling!
4. Egg Wash + Topping
Want a golden-brown finish? Egg wash is the answer! All our sausage rolls receive an egg wash before baking which results in a golden finish. We also use an extra topping on all our sausage rolls, the reason is twofold; first to pack in the TASTE, second, so you can identify which flavour is which – a simple but effective top tip. Our Thai Beef Sausage Roll has a sprinkle of cumin seeds, whereas our Pork, Sage and Apple has cracked black pepper.
5. Perfect Baking
Finally, the cooking. For the perfect bake is required to ensure a deliciously golden flaky pastry on the outside and a cooked centre. Baking is trial and error based on oven temperatures and filling types. Try hot and short bakes, or low and longer bakes.
Looking for Wholesale Sausage Rolls? Rocket Foods can help with that. We have three varieties to choose from: Pork, Sage and Apple, Thai Beef or Spinach and Chickpea. Our Sausage rolls are baked using our tried and tested recipes, which have been designed by chefs.
Our Sausage Rolls are perfect for supermarket serve over delis, or café cabinets. As for serving suggestions, pair them with a seasonal side salad, homestyle chutney or pop them in a paper bag covered in tomato sauce. Delicious eaten hot or cold.
Order Codes:
Pork, Sage and Apple Sausage Roll
Loose Code: 7300
Packaged Code: 300
Thai Beef Sausage Roll
Loose Code: 7301
Packaged Code: 301
Spinach & Chickpea Roll
Loose Code: 7302
Packaged Code: 302
Bakels Legendary Sausage Roll Competition 2020
Our friends at Bakels are running The 2020 Legendary Sausage Roll Competition, and we're delighted to be entering our famous Thai Beef Sausage Roll.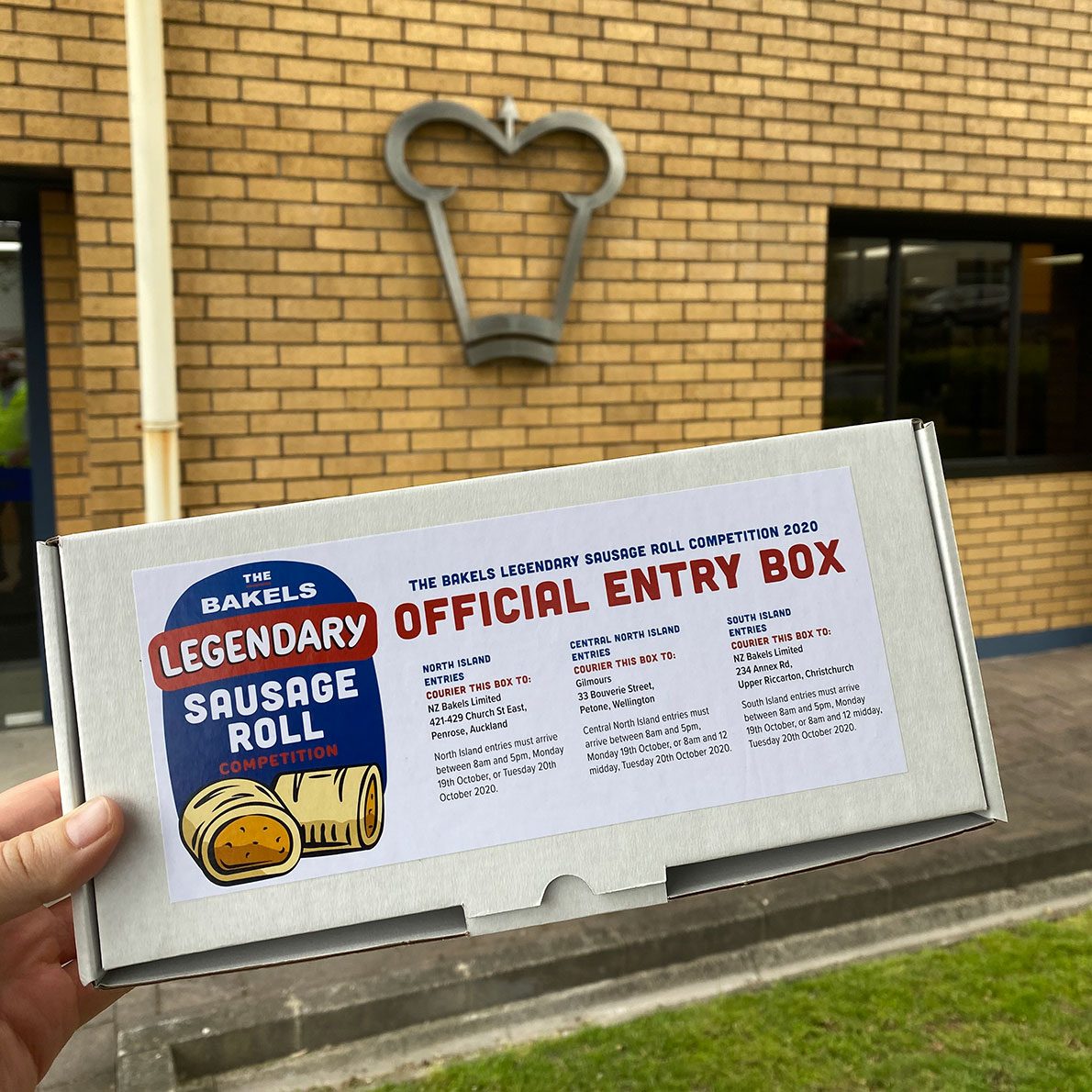 The competition is open to all bakeries, lunch bars, cafes, caterers, commercial bakers and restaurants. We think our wholesale Thai Beef sausage roll is one of the best around and we're backing it all the way.
Our three identical sausage rolls will be delivered to Bakels HQ this October and judged by their sausage roll loving panel. We're keeping our fingers crossed for an epic result! We'll be sure to update you on how we get on.