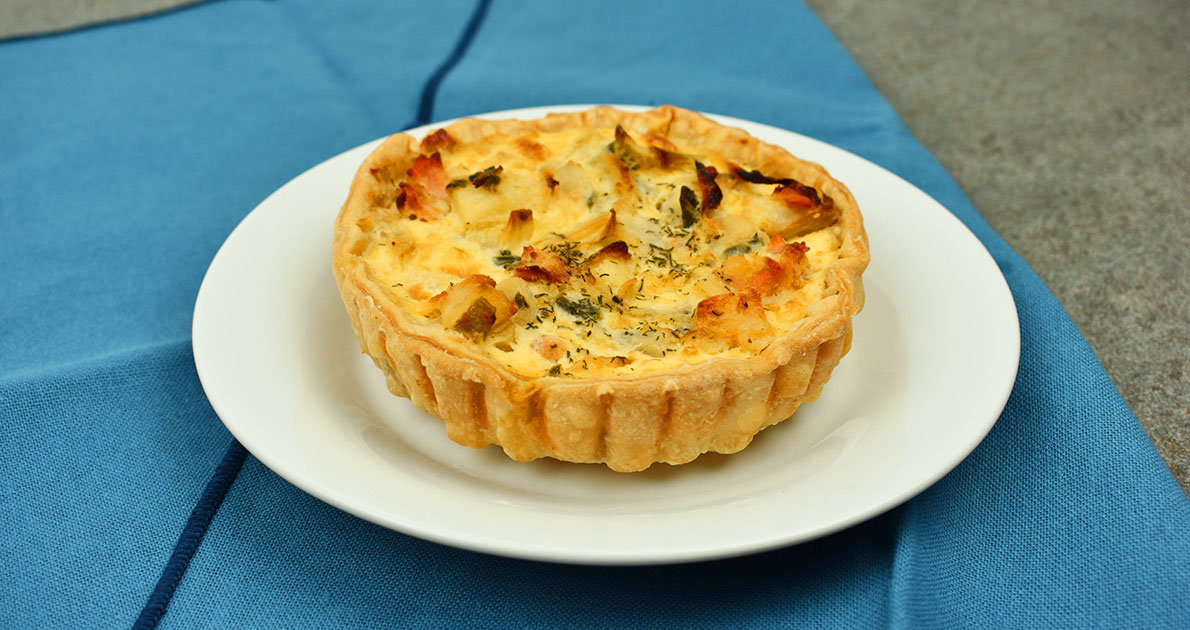 Looking for a new quiche to stock in your store? You must try our redesigned Salmon and Leek Quiche. This quiche has a balanced flavour that salmon fanatics will love.
Quiches are perfect if you are looking for café menu ideas. Ideal for a seated menu, or to be heated and taken away. For those seated, we recommend serving our quiche with a fresh side salad – think seasonal vegetables and a homestyle dressing. Want a takeaway option? Why not dress our quiche in your cabinet with some fresh herbs and a slice of cheese? Heat to order and pop into a paper bag to takeaway. Your customers will love our handmade quiche options.
Salmon chunks with leek, potato and onion. Baked in our special savoury custard with cream cheese, encased in the famous Rocket Foods savoury pastry. Topped with Dill.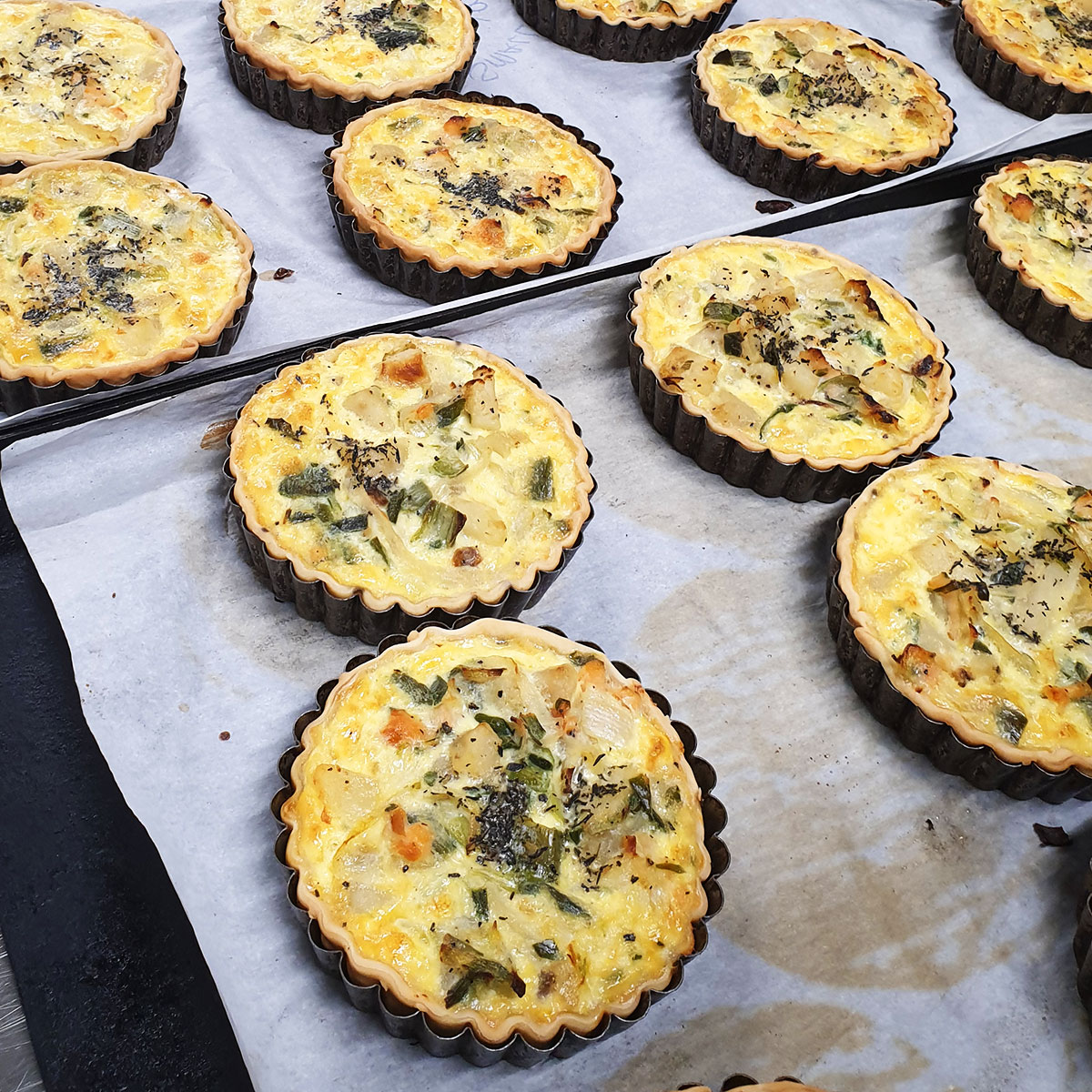 All our wholesale quiches are handmade by our team in our Auckland Bakery. Each pastry tin is hand lined with our homemade pastry, hand filled and then baked to perfection. No two quiche from Rocket Foods will look the same, each will be unique!
Our quiche are ordered directly from Rocket Foods, and can be sold across North Island New Zealand. Our delivery schedule is Monday to Thursday, giving you flexibility to keep your cabinet topped up with tasty food.
Choose between our original 200g range, 130g free-range options or our quiche slabs, which are perfect for catering. We have a variety of quiche flavours with options for both meat eaters and vegetarians.
Here at Rocket Foods we have been making quiche for over 15 years. Our recipes are tried, tested and loved.
Interested in seeing more of the Rocket Foods Wholesale range? Contact our sales team directly by emailing sales@rocketfoods.co.nz and one of our reps will be happy to come and visit you.