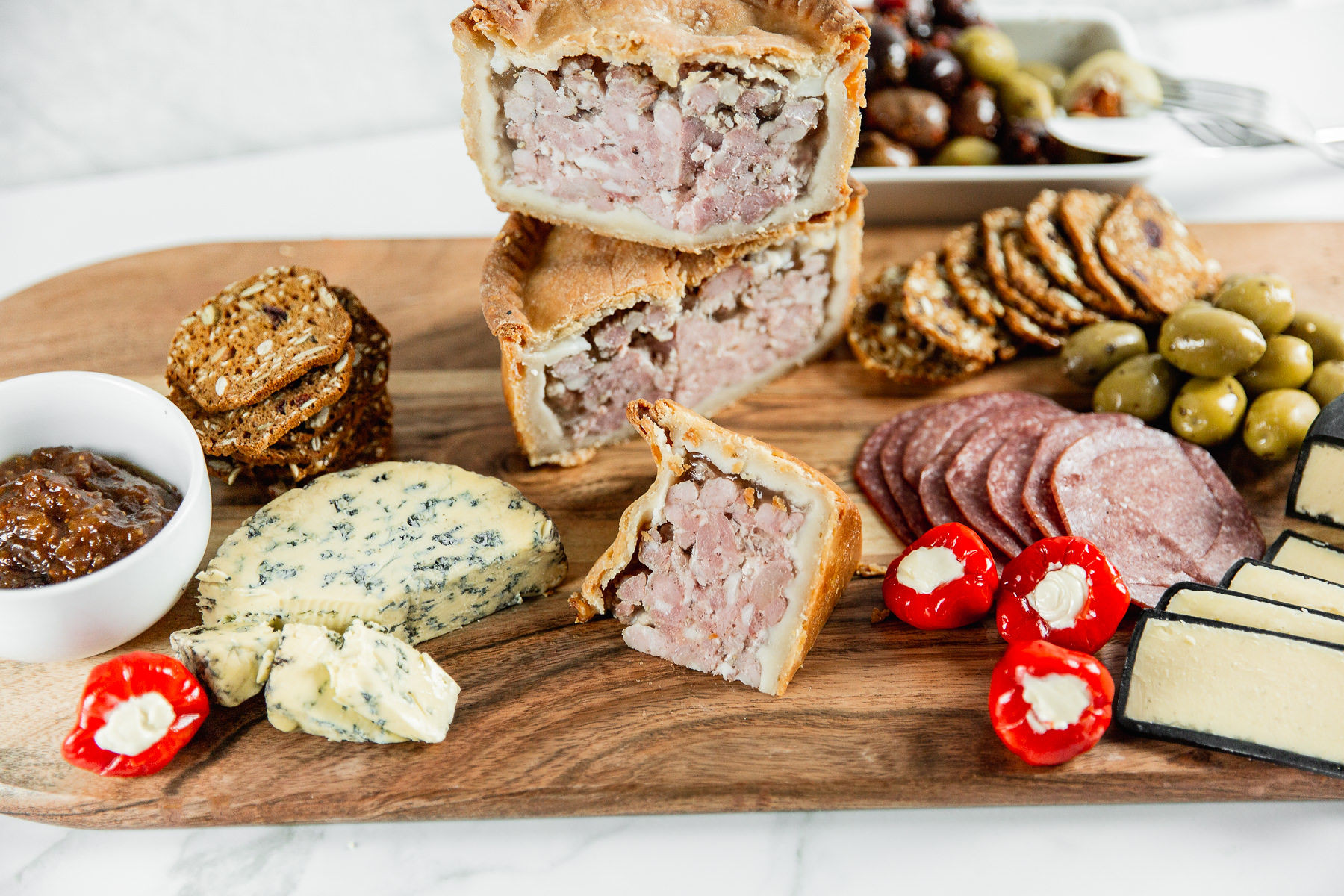 Following the success of our Mini Pork Pie launch in July, we've developed a larger size which is now available in our range, the Family Pork Pie. This is perfect to be sliced up on a ploughman's patter, via a serve over deli in supermarkets and food stores or served as an entrée with a spicy homestyle chutney. This larger size allows for sharing and is sure to impress.
Every Family Pork Pie is handmade in our Auckland bakery by hand. We follow Westmere Butchery's original recipe, which we have proudly acquired. It's been tried, tested and perfected in our making of Mini Pork Pies. Our family pork pies are made with quality cuts of pork, encased in our perfected hot water crust pastry. It's a traditional recipe that gives the pastry real crunch. We add a special mix of herbs and spices to keep the meat succulent and tasty.
We recommend that our traditional family pork pies are served cold. The Family Pork Pie lends itself particularly well to a cheese board, mezze platter, picnic or catering event. Perfect paired with a cracker selection, New Zealand cheese, homemade pickle, locally grown olives, sundried tomatoes, gherkins, and freshly baked breads. Serve with a wine match, or speciality ale.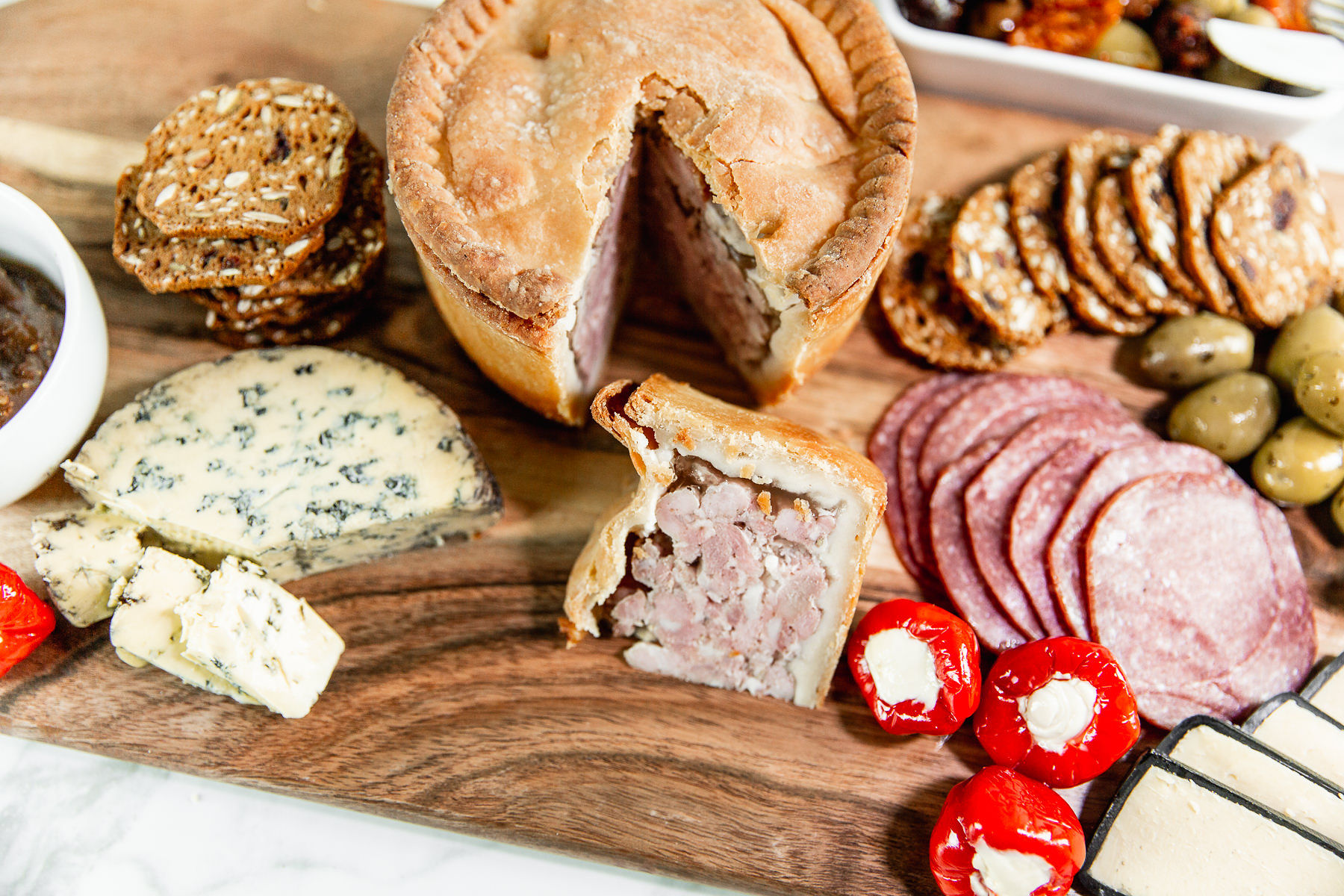 Richard Reese, Group General Manager at Rocket Corporation said "We've been overwhelmed with the success of our Mini Pork Pie so far, it's quickly become one of our bestselling savoury products. Our customers have been impressed by the quality of the product, and those that have tried it have become regulars. Now we launch the Family Pork Pie, just in time for the warmer months. We think our traditional Pork Pie will feature on many cheeseboards this summer!"
Our Family Pork pies are available to order from Tuesday 1st October, with direct distribution across the North Island. Family Pork Pies are 800g each, with two pies per inner.
To place your order, call our wonderful customer services team on 09 525 5480, or email your order through to orders@rocketfoods.co.nz
Want to see a sample of our Family Pork Pie? Contact your Rocket Foods Sales Representative directly, and they'll be more than happy to help.