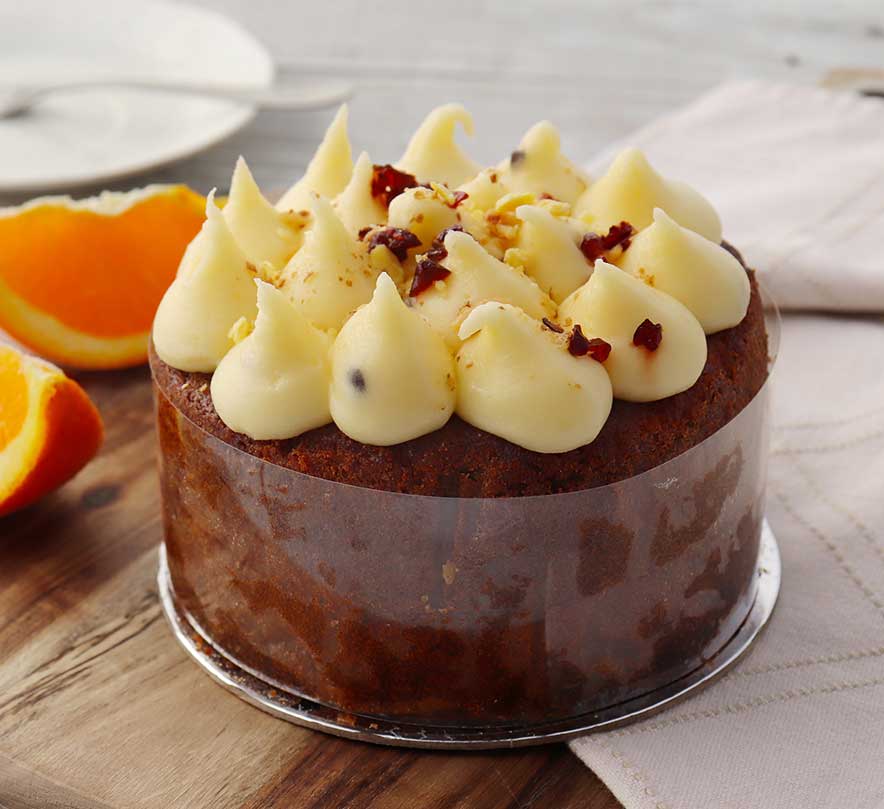 We're delighted to announce that we've developed a range of 5" Cakes that are available to order from today, 24th September. The cakes come in four flavours, that are sure to delight any sweet tooth.
Choose from Triple Chocolate Whiskey, Carrot & Salted Caramel, Carrot & Passionfruit and La Dolce Vita Orange Cake. We hope that you love them as much as we do!
You may recognise some of these cake flavours from our existing range, but why change a good thing? Our base recipes have been tried and tested over the last 20 years, and we know that our customers (and yours!) think they are some of the best around. We have however reformulated our icing with new recipes and flavours being added to our range.
We're very excited about the new look of this range, all our cakes are hand finished by our talented team in our Auckland based production facility, ensuring a perfect finish every time.
Triple Chocolate Cake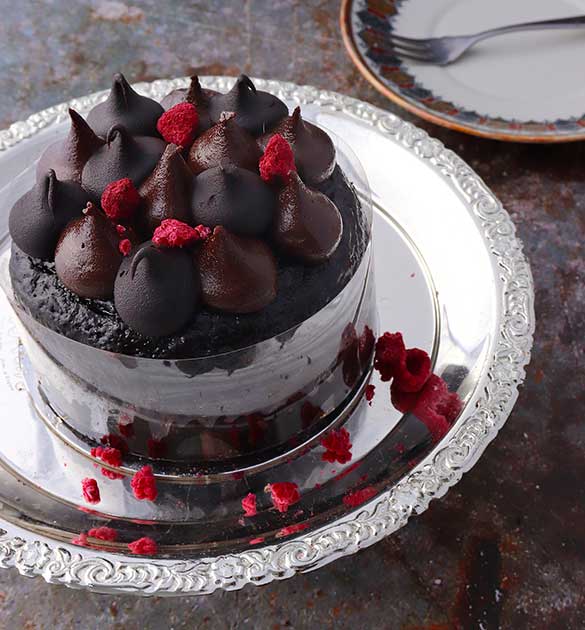 This is our original Chocolate Whiskey Cake, with a brand-new updated look. A classic chocolate cake base infused with our special recipe whiskey syrup for an indulgent moist cake. Topped with hand piped buttercream, and chocolate ganache. Triple chocolate indeed! Finished with freeze-dried raspberries.
Carrot & Salted Caramel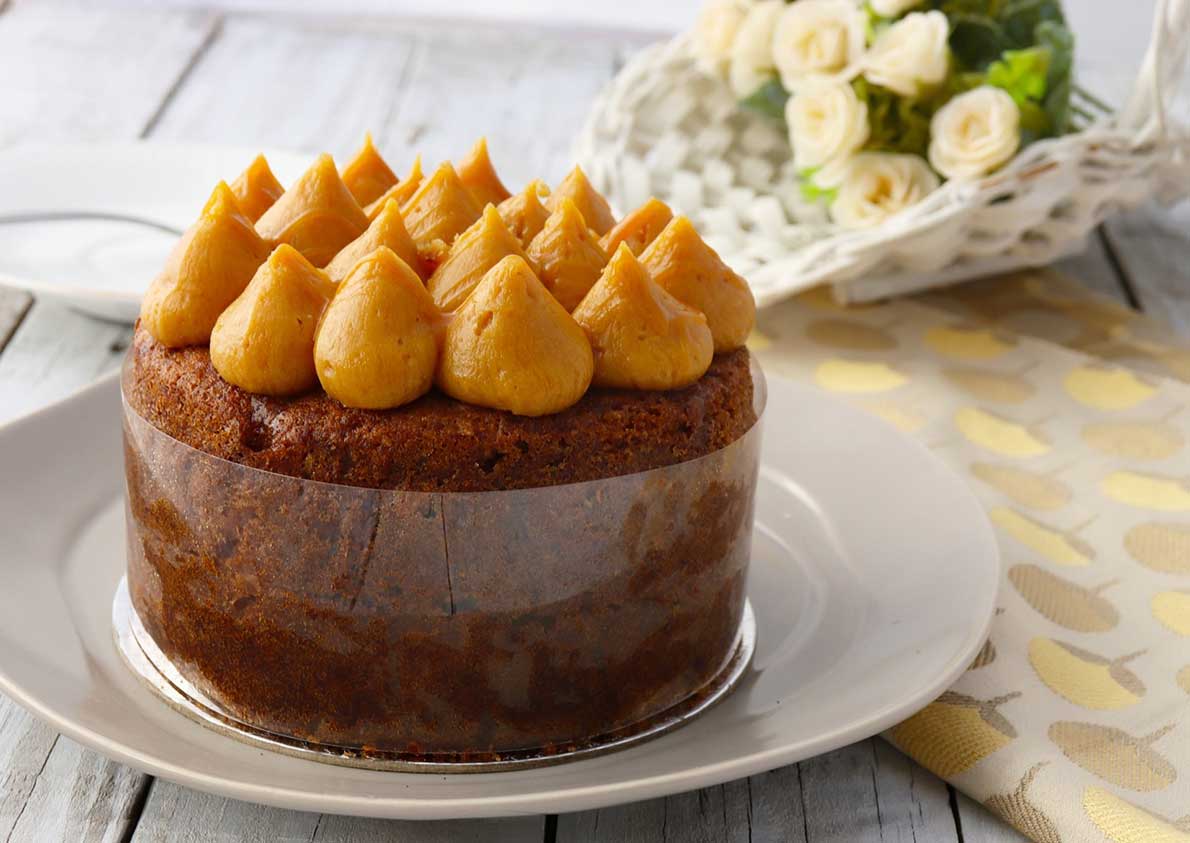 Baking a perfect Carrot Cake was the original mission when Rocket was first started back in 1998. Since then, we haven't changed our classic Carrot Cake recipe too much. It's moist and rich, made with fresh carrots, pineapple, walnut pieces and sultanas. We've matched this with a mouth watering Salted Caramel Buttercream, it's moreish. Each cake is finished with a generous drizzle of caramel sauce.
Carrot & Passionfruit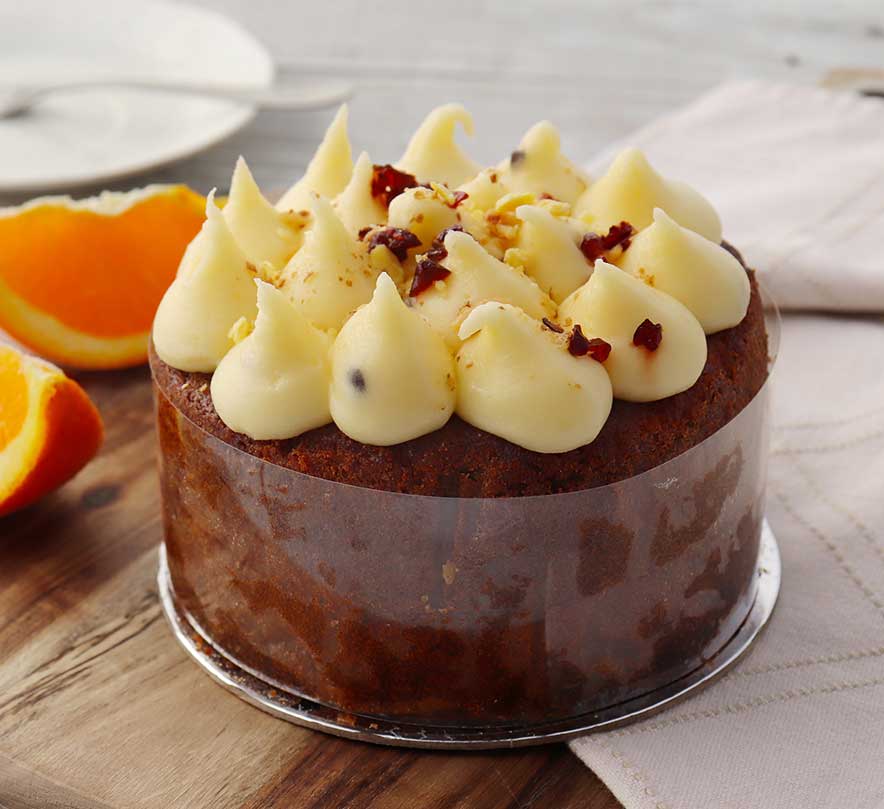 We've again used our perfected carrot cake base for this cake, and topped it with a classic passionfruit infused frosting, sweet, tangy and satisfying. All our piping is done be hand, and this cake has tall, elegant peaks. Finished with dried cranberries, walnut pieces and freeze-dried pineapple.
La Dolce Vita Orange Cake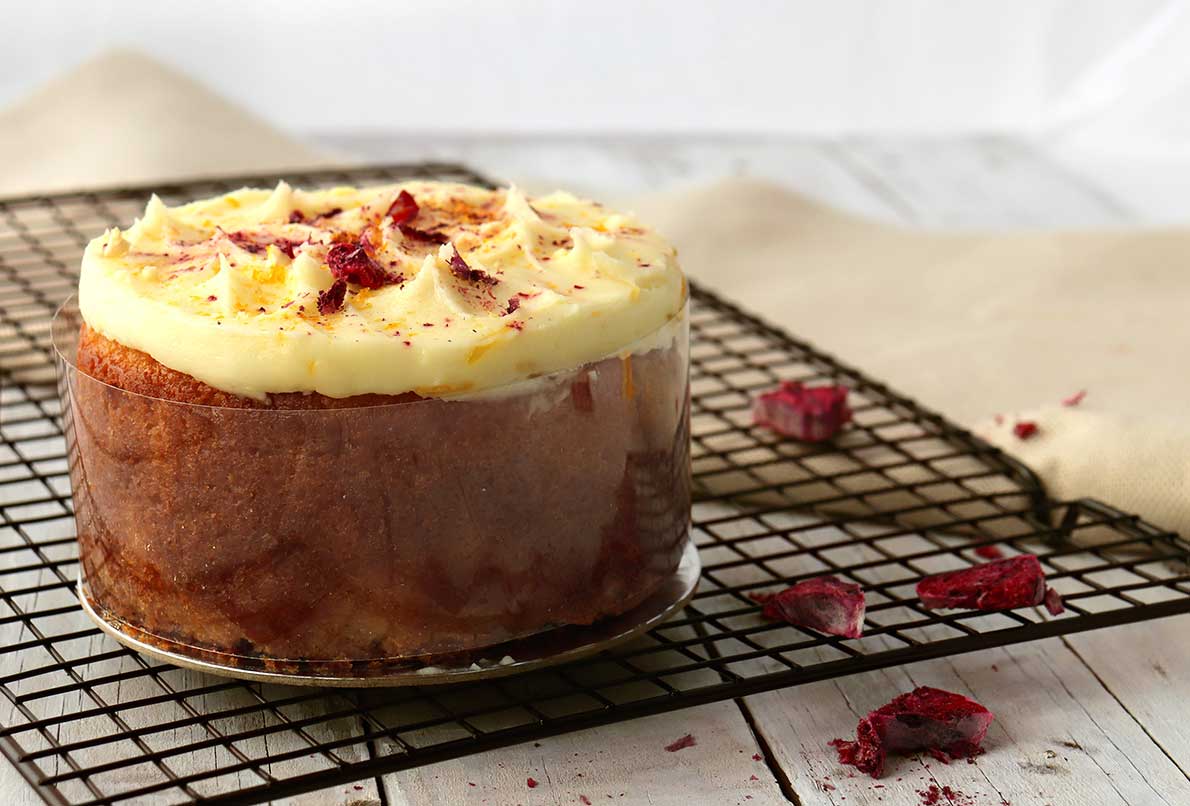 A delicately soft orange citrus cake with amazing flavours. Topped with a perfectly balanced cream cheese frosting – simple but effective. Topped with crushed freeze-dried blood orange and mandarin. This cake is a classic, perfect for a morning tea.
Serving Suggestions
Each cake can be sliced into four generous portions or six sensible portions, depending on the occasion.
These are perfect to be sold whole, customers could take them for an indulgent dessert, dinner party or even a celebration. Alternatively, each cake could be sliced up, and served with fresh cream, fruit compote, or an ice cream flavour of your choice.
Want to see a sample cake for yourself? Speak with our Sales team directly who will be delighted to bring you a sample and discuss stocking these cakes in your establishment, email sales@rocketfoods.co.nz or speak to your sales rep directly.
To order: call our customer services team on 09 525 5480 or email orders@rocketfoods.co.nz
Customer Notice: Please be aware that our 5" Chocolate Whiskey Cake has been removed from our product list as of 24th September.