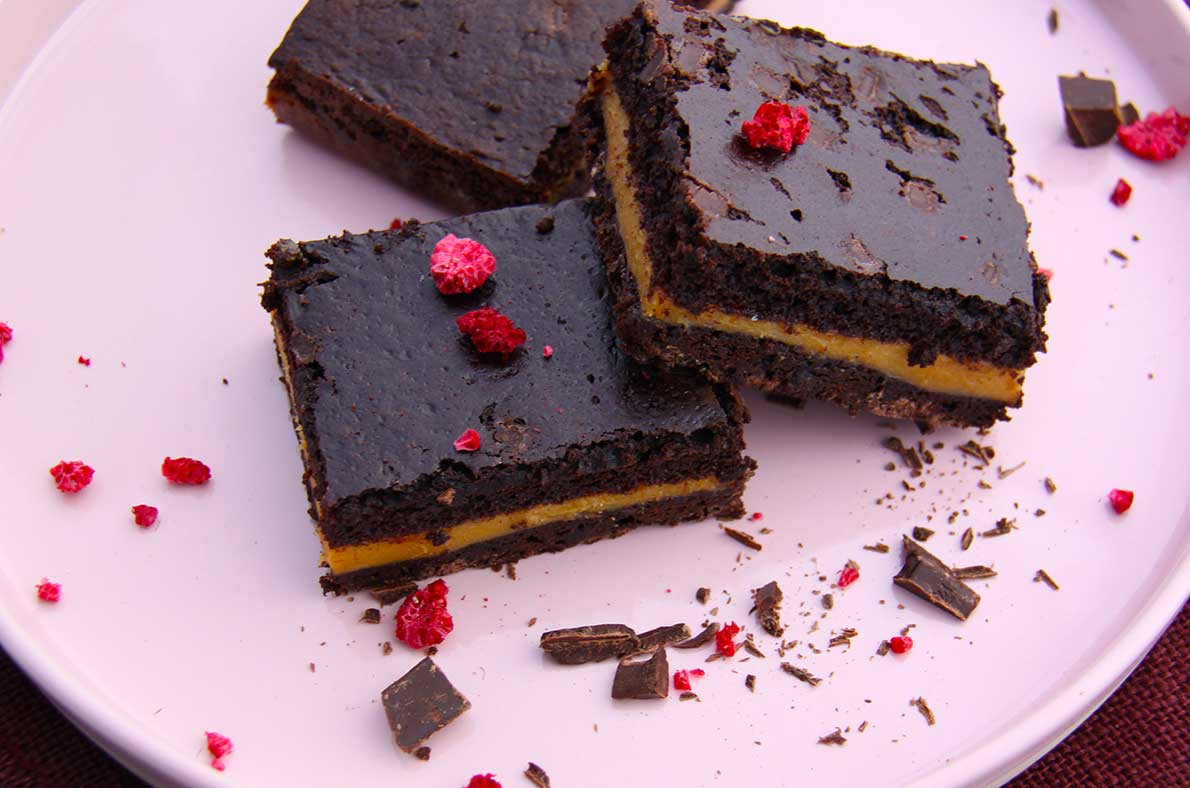 Here at Rocket Foods, we have a fantastic range of sweet slice options with five options to choose from. Our slices have been on our product list since the early 2000s, so you can trust us when we say these recipes are tried and tested.
All our slices come in a 1kg slab, which make them perfect for foodservice, catering platters, care homes and events as each slab can be sliced into as many portions as required. We recommend cutting each slab into 10 x 100g generous portions for our food service customers, this is the perfect size for afternoon tea, or served with a coffee. For catering or events, each slab can comfortably be cut into 40 x 25g bitesize portions, which are ideal for a dessert table, or as a bitesize accompaniment to tea and coffee.
Berry Louise Slice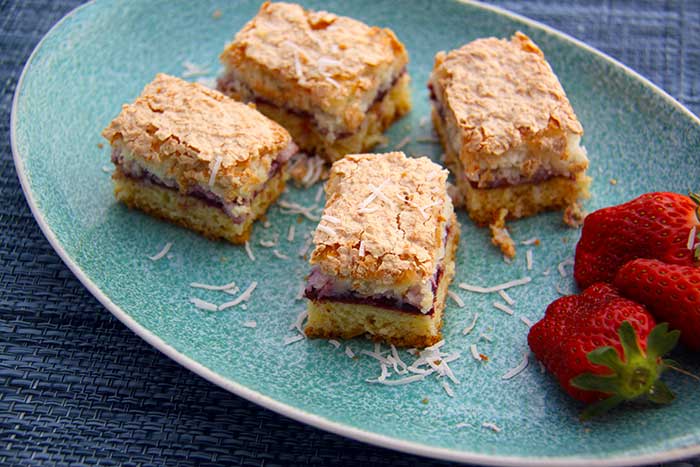 This is our twist on the classic Louise Slice, that's how we roll here at Rocket Foods. Our Berry Louise Slice has got a cakey bottom layer, covered in a forest berry compote, topped with a classic coconut meringue. This is a light cake, and perfectly suited to coconut lovers.
Ginger Crunch Slice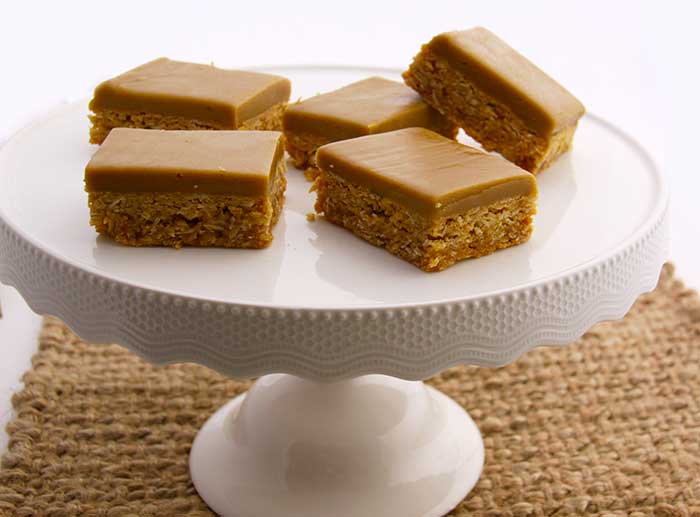 Who doesn't love a slice of Ginger Crunch? It's an staple in any sweet cabinet and super popular. Our Ginger Crunch is a classic oaty and coconut base, topped with a generous layer of creamy gingery icing, with punch.
Chocolate Fudge Brownie
Our Chocolate Fudge Brownie is a classic – think moist, chocolate chippies, and a soft crunch on the top layer. It's perfection.
Chocolate Caramel Slice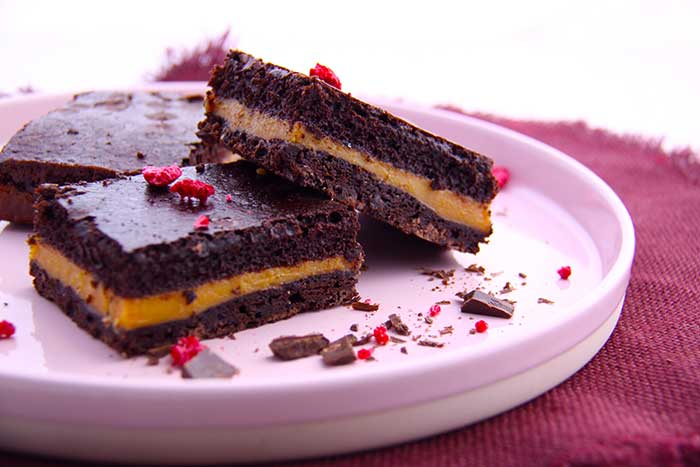 This Chocolate Caramel Slice will satisfy even the sweetest of tooth. It's got two layers of special recipe dark chocolate cake, sandwiches together with thick gooey caramel sauce. Truly indulgent!
Lemon Crumble Slice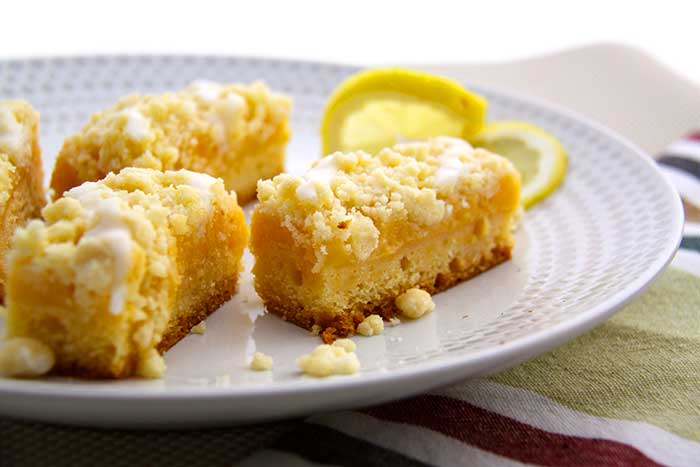 All lemon lovers are going to love this Lemon Crumble Slice. It's a soft cakey base topped with a generous amount of zesty yet sweet lemon curd filling. Topped with buttery crumble, and a drizzle of icing. It's the best!
Want to sample our sweet slices for your café, restaurant or store? Contact sales@rocketfoods.co.nz and one of our sales representatives will be happy to catch up, and bring you some samples.
From 5th August 2019 to Sunday 1st September we're offering 10% off our Berry Louise Slice, and our Lemon Crumble Slice. To place your order, call us on 09 525 5480, or email orders@rocketfoods.co.nz