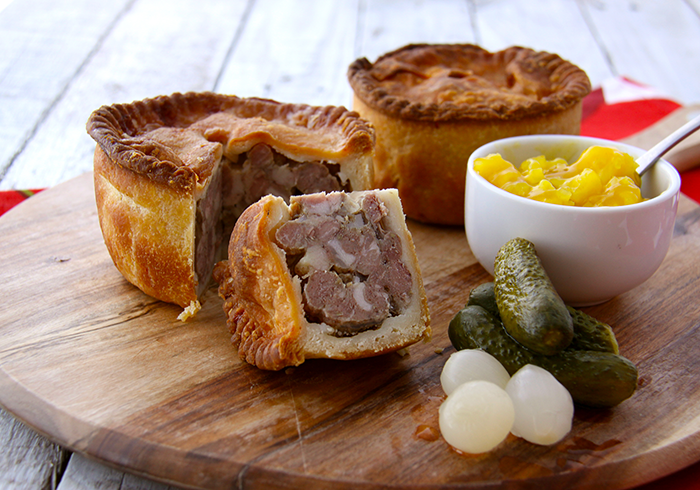 We're proud to announce a brand-new range to complement our existing savoury products, Traditional Mini Pork Pies.
Each of our Pork Pies are hand pressed in our Auckland bakery, and are baked using Westmere Butchery's original Pork Pie recipe that we have proudly acquired. Our Pork Pies are made with selected cuts of quality pork, encased in a traditionally rich hot water crust pastry with real crunch.
Our team have been busily working away to perfect this product and our process and we're delighted to launch them to you this June. Our Traditional Pork Pies are perfectly suited for a café, restaurant or food store environment.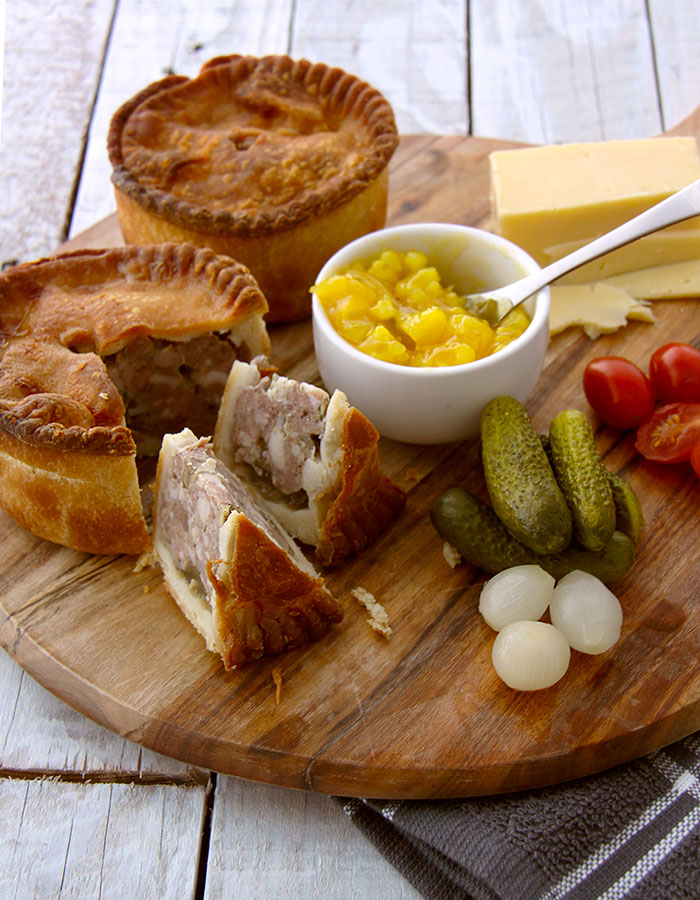 We've put together our favourite serving suggestions especially for our customers:
Pork Pies make a perfect entrée with a spicy pickle or relish
Serve Pork Pies on a Ploughman's platter with fresh bread, local cheese, chutney and New Zealand grown olives.
Simply serve with a side salad and lashings of tomato or brown sauce.
Pork pies are traditionally eaten cold, and don't recommend that you don't reheat them. Our Pork Pies are perfect to be match with New Zealand wine, or your favourite speciality Ale.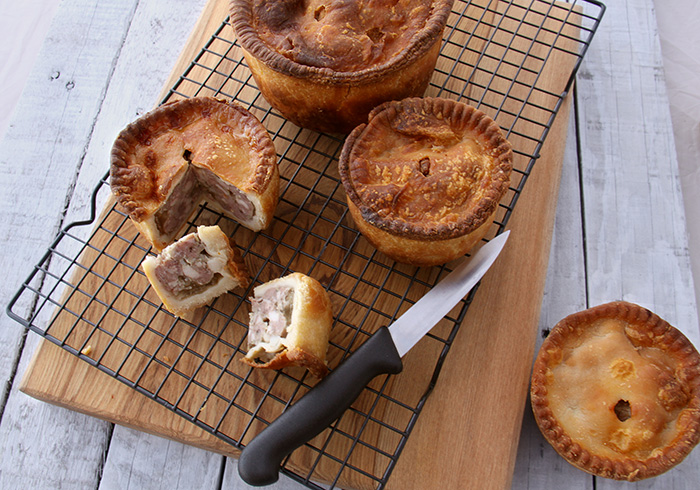 Rocket Foods are delighted to offer handmade Pork Pies at this scale to customers. Richard Reese, Group General Manager at Rocket Corporation said "We're delighted to bring a Traditional English Pie to the shores of New Zealand. We're a nation of pie-lovers and we're certain that Kiwis will embrace the humble Pork Pie. We're using quality pork meat along with a special seasoning to ensure a flavoursome pie."
Rocket Foods Pork Pies are available to order from Monday 17th June, with direct distribution across North Island. Pork Pies are 275g each, with 9 portions per carton.
To place your order, contact our fantastic customer services team today. You can email them directly on orders@rocketfoods.co.nz or call them on 09 525 5480.
Want to see a product sample? Call your sales representive directly and they'll be more than happy to help.