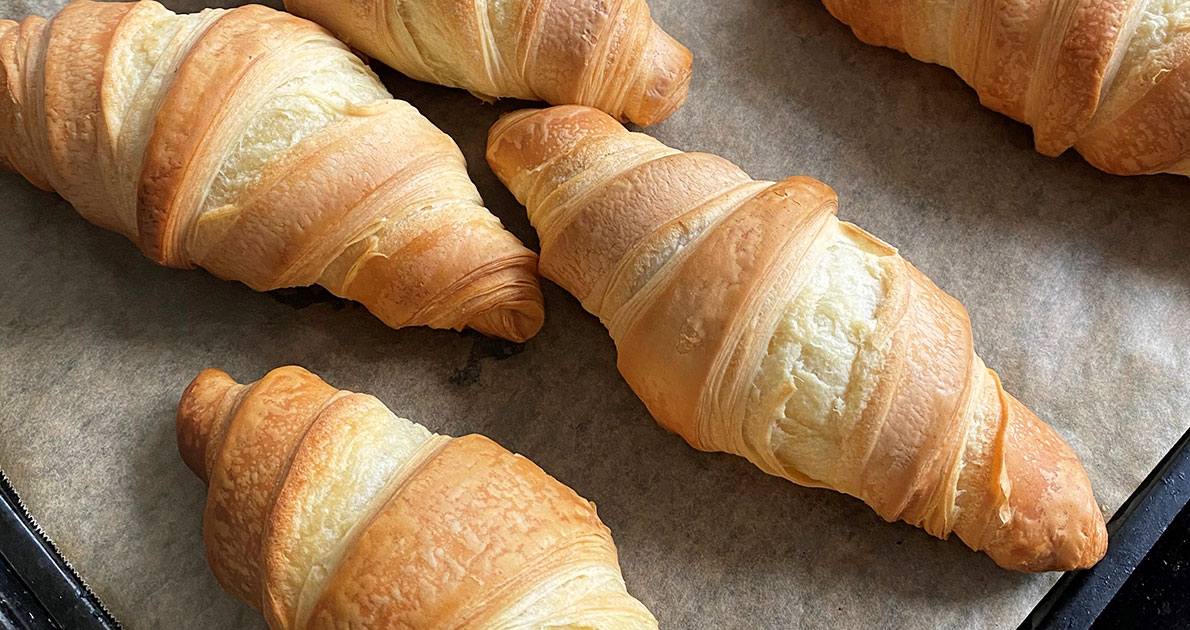 French Pastries, we love them. In New Zealand, croissants are generally eaten as a breakfast food; perhaps with a coffee, lathered in jam or filled with our favourite savoury fillings. Nothing is better than freshly baked pastry. By fresh we mean baked that day, ideally within a few hours of consumption. We love a crisp golden outside and an interior with layer upon layer of perfectly formed buttery pastry – yum!
Here are Rocket Foods, we are delighted to introduce you to our range of Ready to Bake Pastries. They are handmade here in New Zealand, and we have four products. All four products follow authentic recipes and methods so that we can bring you a product that we are proud of.
Meet the Range
We've selected four products for this range that we believe will be perfect for you and your customers, and will keep them coming back for that pastry hit.
These ready to bake pastry products have been designed with cafés, restaurants, hotels, bakeries and food stores in mind.
What is a Ready to Bake Pastry?
Well, it does what is says on the tin, they are ready to bake. Simply take the pastries from the freezer, directly into a pre-heated oven and bake them. It's that simple! Perfect pastries every time and no need for proving overnight. This method is extremely convenient, you can hold stock in the freezer and bake only what you need for that day. Sell more than expected? Why not get a few more out of the freezer to keep your cabinet topped up?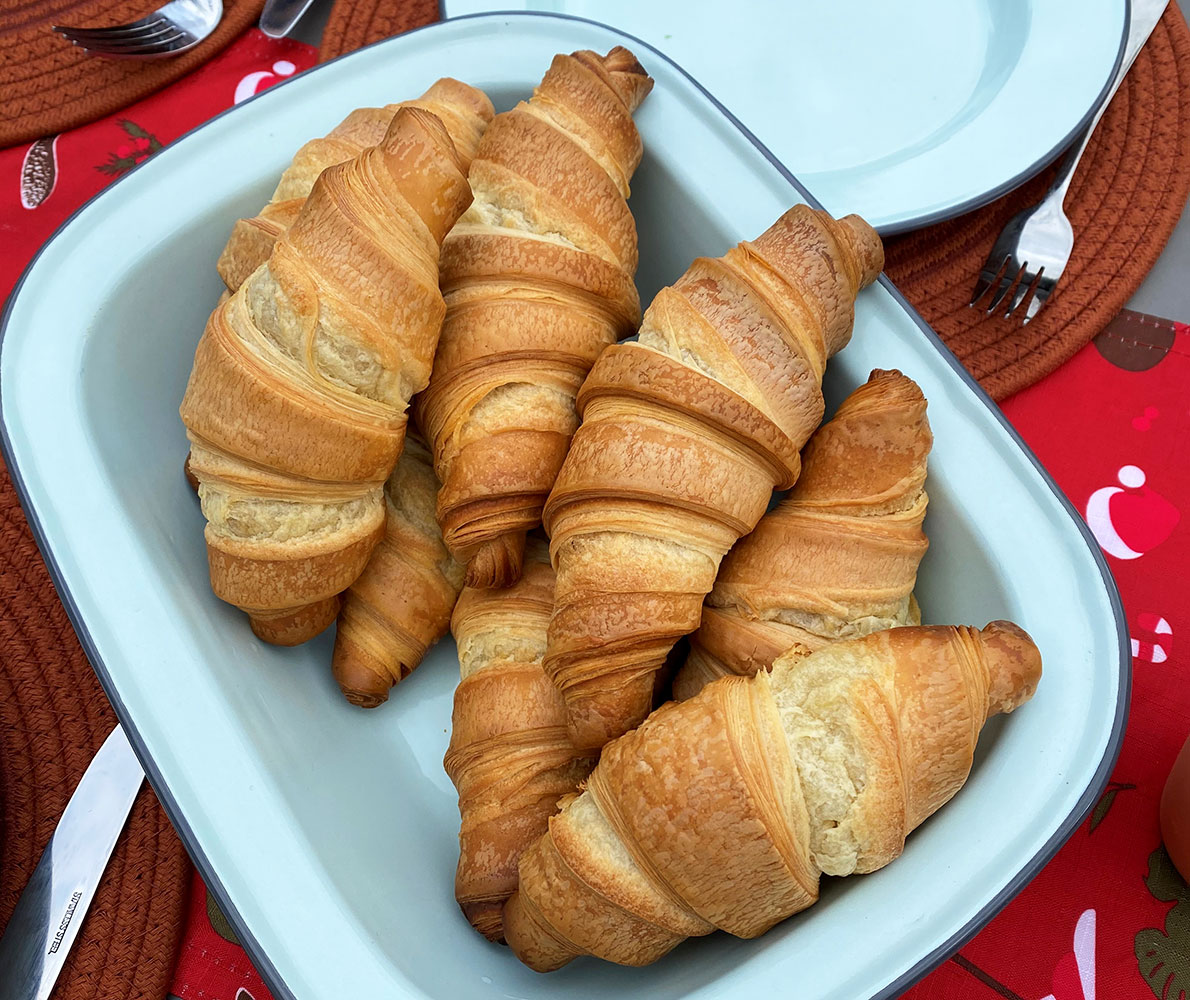 ​​​​​​​
Ready to Bake Pastry FAQs
How long do the Ready to Bake Pastries take to bake?
Baked in a pre-heated oven at 165/170°C for 20 to 24 minutes. We recommend a test bake in your oven to see what works best for that golden brown finish. Our pastries have been designed for commercial ovens, so timings and temperature can vary. Our team will be happy to help you get this right .
What is the shelf life?
We recommend that our pastries are consumed on the day of baking, giving your customers the best eating experience. The frozen pastries have a 3-month shelf life in the freezer.
Do the pastries need to be egg-washed?
This is personal preference for you, your customers, and your oven. If you wish to give them an egg-wash for a more shiny or darker finish, then go ahead!
Do you need to prove the pastries?
These pastries are 'ready to bake' so no proving required. We've taken care of all the hard work. Simply take them from the freezer, straight into a pre-heated oven.
How many units come in a box?
All our Ready to Bake range comes in boxes of 50 units.
Are your Ready to Bake Pastries available to order now?
Yes, as our range is handmade in New Zealand, we have stock on hand of products and regularly are making fresh batches to ensure we can meet customer demand.
Can I have a sample of a Ready to Bake Pastry?
Yes, one of our Sales Representatives will be happy to bring some samples to you of the range. We recommend baking them and sampling with our team so we can work with you on the baking timing and temperatures.
If you are interesting in stocking our Ready to Bake Pastries, or anything else in the Rocket Foods Sweet or Savoury Range, then email sales@rocketfoods.co.nz or call us directly on 09 525 5480 and someone from our friendly team will be in touch.​​​​​​​
​