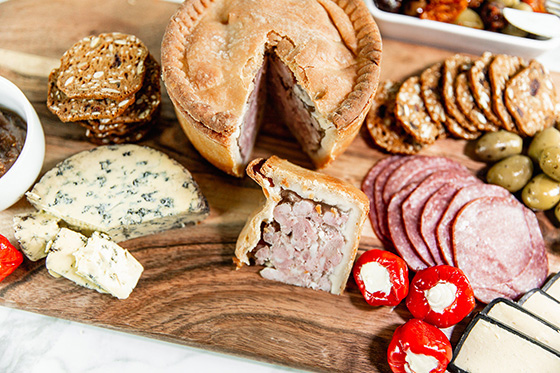 Platters are fully trending right now – perfect for BBQ's, birthdays, weddings and all gatherings. With summer in full bloom, your customers will be keeping an eye out for delicious items to fill their grazing platters and with our 3 hot tips – you'll be ready.
Here at Rocket Foods, we've put together our top 3 tips to help you stock up on the perfect platter items for your customer to purchase.
1. Give them the option of creating a sweet platter, or a savoury platter!
Not every platter has to just be cheese and crackers. Help your customers mix things up by stocking both sweet and savoury platter items.
Sweet items may include handmade baked ginger crunch slice, lemon crumble slice or chocolate fudge brownie slice. Let your customer know to cut them up into cubes to allow perfect bite-sized morsels.
For savoury options, stock up on Pork, Apple & Sage sausage rolls or for a vegetarian option – Spinach & Chickpea Savoury Rolls. These delicious savouries can be sliced into more manageable bites to be the perfect quick grazing option.
2. Stock unique products from local producers.
New Zealand has a range of delicious local items such as honey, berries, fresh fruit, meats and cheeses. Give your customer the option of adding something a bit closer to home to their spread. This will not only make the platter look and taste beautiful but also help local businesses! Did you know Rocket Foods is New Zealand owned? We also bake our items handmade with local products just as you would at home.
3. Make it unique.
Platters are delicious and colourful when done to perfection, why not give your customers another element and have something to explain or get excited about. We suggest the mini pork pie. Made with selected cuts of quality pork encased in a traditionally rich hot water crust pastry with real crunch, this Westmere Butchery's original recipe will be the talk of the party!
Interested in seeing more of the Rocket Foods Wholesale range? Contact our sales team directly by emailing sales@rocketfoods.co.nz and one of our reps will be happy to come and visit you to discuss our range.