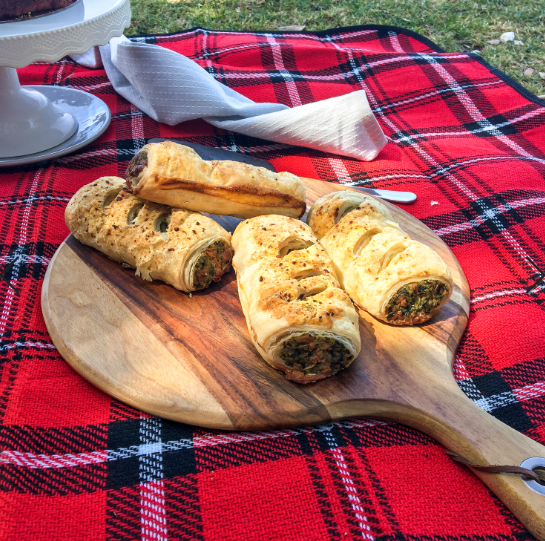 Living in New Zealand is like having everything at your fingertips. You have beautiful walks through parks, you have unlimited amounts of restaurants to choose from when you want to treat yourself and you're just a stone throw away from several beautiful beaches. Its paradise isn't it?
Whether your customers are planning on strolling to beaches, hikes or rides – you'll need to supply them with the perfect picnic pack full of delicious wholesale bakery products. Here are our top 3 baked good picks for this summer season to stick into your cabinets, on your menu or to serve on your tables. Make your customers thankful they shopped with you:
This pork pie isn't just a pork pie, it's made with selected cuts of quality pork encased in a traditionally rich hot water crust pastry with real crunch. Baked using Westmere Butchery's original recipe. This is the perfect addition to your customers cheese board. Just imagine – the sun shining, a glass of white wine, a selection of cheeses, chutneys and cold meats all complimented by the pork pie. This wholesale pie will add the perfect savoury to any plate.
*Pro tip: let your customers know this pie is served room temperature making it perfect for the beach.
Rocket Kitchen Handmade Cookies
The family has been swimming for a few hours, they've been baking in the sun and they're all starting to feel a tad bit hungry. It's not quite lunch time – perfect time for a snack! These gourmet, handmade cookies will be the perfect delicious tie over. With a crunch and snap of ginger mixed with the fun colours and chocolate pebbles it's the easiest quick pleaser so the family can get on with playing cricket in the sun. You can sell these as individually wrapped or in a pack of 4.
Two layers of special recipe dark chocolate cake sandwiched together with gooey handmade caramel – how could you go wrong? It's the perfect thing to pack into a reusable takeaway container to grab on the run. With a decadent amount of chocolate, it will satisfy the chocoholic. Since it comes in a wholesale slab, you can cut it to what you think works best for your customer.
Interested in seeing more of the Rocket Foods Wholesale range? Contact our sales team directly by emailing sales@rocketfoods.co.nz and one of our reps will be happy to come and visit you to discuss our range.