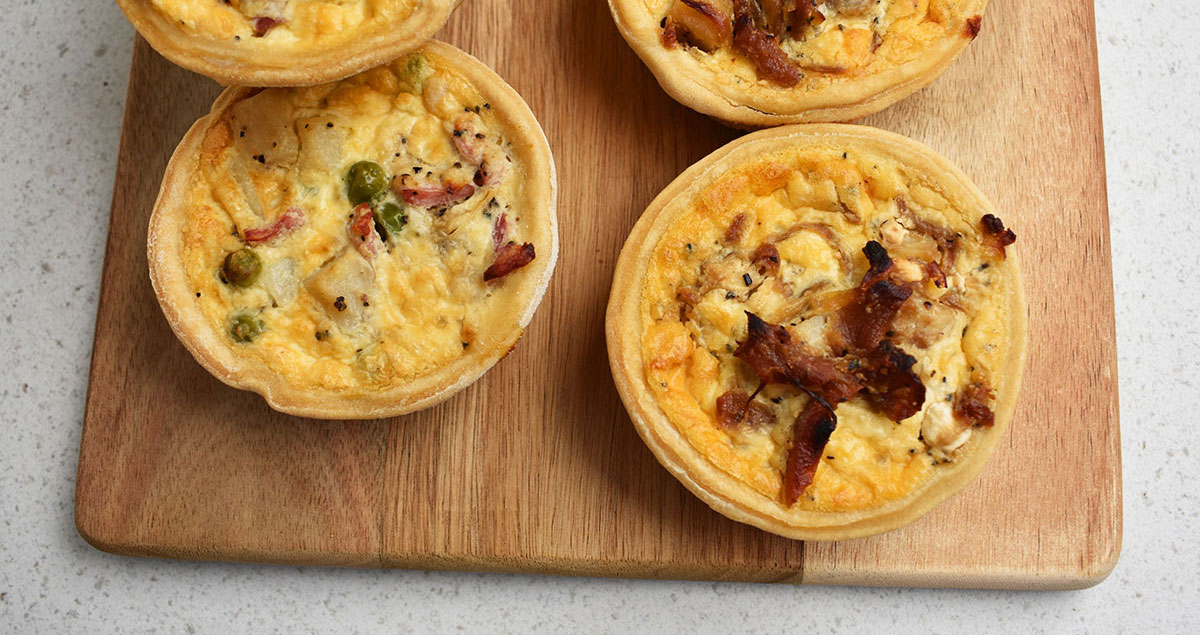 Here at Rocket Foods, we have expanded our Quiche offering to include two new flavours, Caramelised Onion and Pea and Ham.
These quiche flavours have serious stand out versus the others on the market including those in the Rocket Foods range. Our mission was to develop classic quiche flavours, done really well. We always want the 'Rocket Standard' to be high, and these new quiches certainly have our stamp of approval.
Caramelised Onion
We spent time developing a caramelised onion that we could make in house that had the right amount of acidity and crunch. The result is a flavour profile is spot on and is perfect for a quiche. We have combined this caramelised onion with feta, potato, onion, and our famous creamy custard to make a perfect quiche. Of course, we have used our homemade savoury pastry.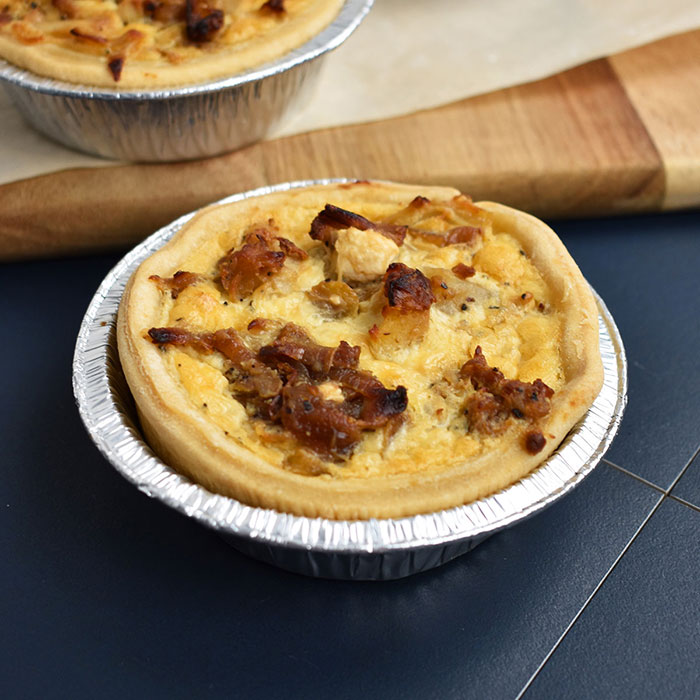 Pea and Ham
A classic flavour combination, but with the Rocket twist. We opted to use a good quality Smoked Manuka Ham as this gives a superior flavour profile. This combined with potato, onion, a good dash of salt and pepper and our creamy custard produces a perfect quiche. This filling is encased in our homemade savoury pastry.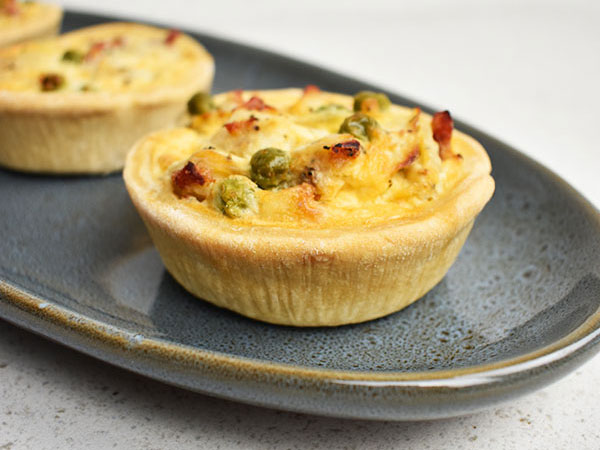 This expanded range of quiche has a new 'deep dish' look, with respective weights of 130g or 140g per quiche. The aim for this range is to fulfil the demand for 'ready to eat' options. We believe the taste, look and overall experience is superior to others in the market at this price point. Perfect for the deli serve over, bakery heated cabinet or to be served plated as part of a meal.
This range has been titled our 'Value Range' as we wanted to produce a range that sat at a lower price point than our standard 200g quiche. However the 'Rocket Standard' is still visible. For us, Value does not compromise on the fact our products are homemade and made with quality ingredients. There are no compromises in this range. Our mission is to produce food we are proud of, and that our team would be happy to share with their friends and family. We are a bunch of chefs, bakers, and true foodies - so we'd like to think our standards are high. These are products we are proud of.
Both the Caramelised Onion and Pea and Ham Quiches are now available via direct distribution across New Zealand North Island.
This range is available both packaged (in a plastic bag, with ingredients sticker on the back) and loose in a brown box. All quiches are supplied in an aluminium tin, which is fully recyclable.
Order Codes
Caramelised Onion
Packaged: 434
Loose: 7434
Pea and Ham
Packaged: 433
Loose: 7434
About Rocket Foods
Rocket Foods has been making wholesale bakery goods since 1998. All savoury products are made by hand in the Auckland based production kitchen. The savoury range spans delicious individual Quiche, Savoury Bakes, Savoury Rolls, Traditional English Pork Pies as well as Cornish Pasties. Rocket Foods supply savoury goods nationwide via fresh and frozen delivery to supermarkets, food stores, caters, butchers, event centres, cafes, restaurants, schools and DHBs.
The current Rocket Foods Quiche Range includes: Spinach & Chicken, Pumpkin Beetroot & Feta, Bacon & Mushroom, Salmon and Cream Cheese and now Caramelised Onion and Pea and Ham.
You will find Rocket Foods products nationwide at leading supermarkets (New World, Pak n Save, Countdown, Foursquare and Farro) usually located in the deli section.
Follow Rocket Foods on Instagram for behind the scenes snaps and business updates @rocketfoods_nz
If you'd like to see a sample, let your sales representative know and we'll get this organised.
To place your order, contact our customer services team today. You can email them directly on orders@rocketfoods.co.nz or call on 09 525 5480.