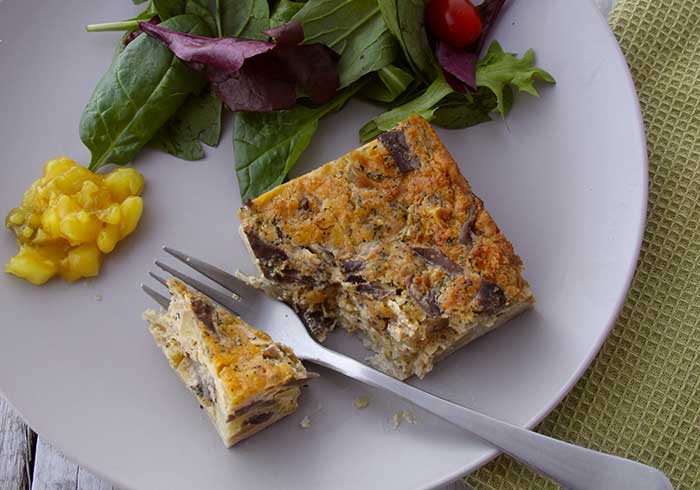 This July, we're delighted to add another pre-portioned quiche to our range, introducing Mushroom and Potato. Our pre-portioned Mushroom Quiche is baked in a seasoned creamy egg custard with potato and onion, with a handmade pastry base.
This mushroom option expands our range of vegetarian savoury products, and we're delighted to be able to cater for those with this dietary requirement.
The other quiche slabs in our range include:
This slab has been designed with a food service and retail environment in mind. Each slab has been pre-portioned into 16 x 175g portions. These quiche slabs have a 7-day shelf life, so are ideal for cabinet or delicatessen.
Our favourite serving suggestions:
Caramelised onion chutney and steamed green beans
Mesclun salad and homestyle chunky chutney
Fresh crusty bread roll with butter
Interested in adding our new Mushroom Quiche to your store?
Contact our Sales Manager, Derek Wynne if you'd like to receive a sample or for more information. You can call him directly on 09 525 5480 or email him derek.wynne@rocketfoods.co.nz
​​​​​