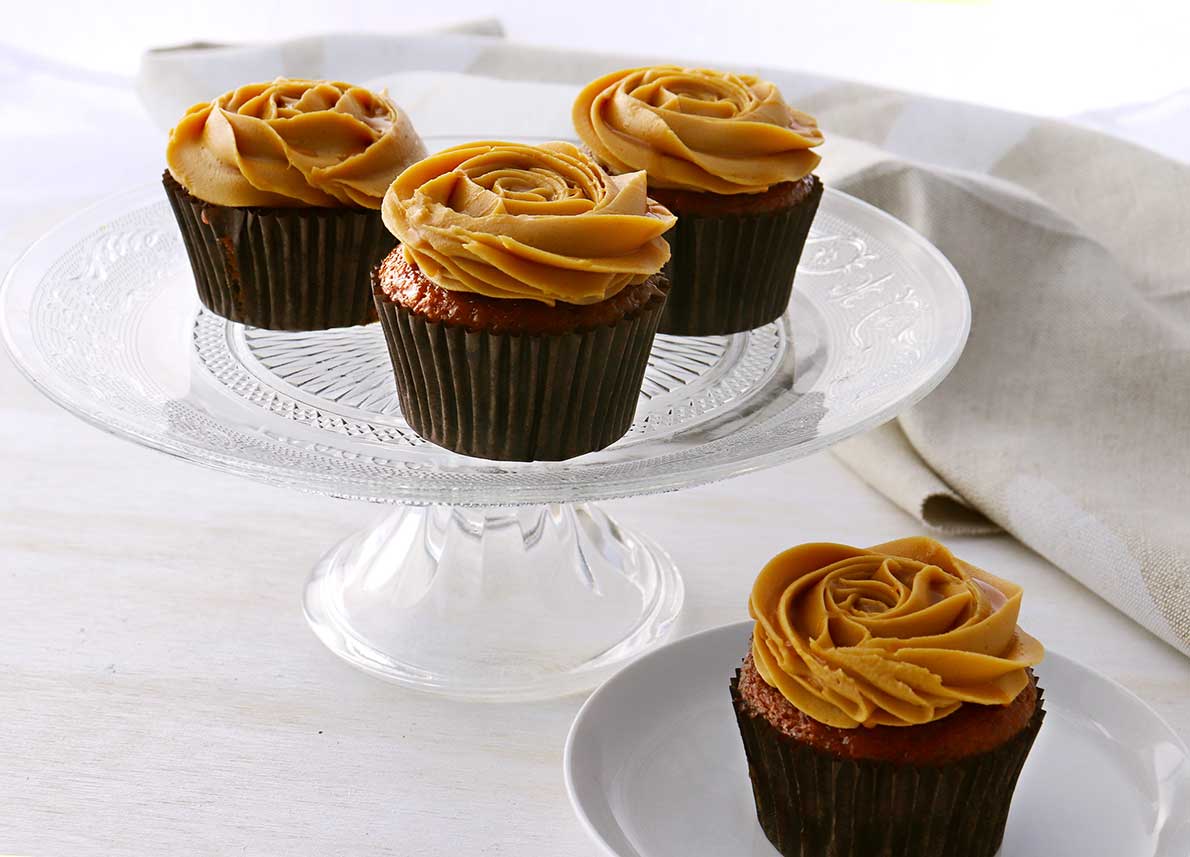 We're thrilled to introduce to our customers four new cupcakes that have joined the Rocket Foods Wholesale Sweet range. These are available to order from Tuesday 24th September, and we can't wait to see them in your store, we hope that you and your customers are excited about some new flavours and looks from us.
We have three redeveloped cupcake flavours, and one brand new flavour. You can choose from Double Chocolate and Raspberry Rosette, Lemon Curd, Red Velvet Rosette and Salted Caramel Rosette.
These have been designed with a modern taste profile and look in mind. We've redeveloped our icing to give a more satisfying eating experience, each bite will give you the perfect ratio of icing to cupcake. Our cupcake bases are as cakey and wonderful as ever.
Explore the range:
Double Chocolate and Raspberry Rosette Cupcakes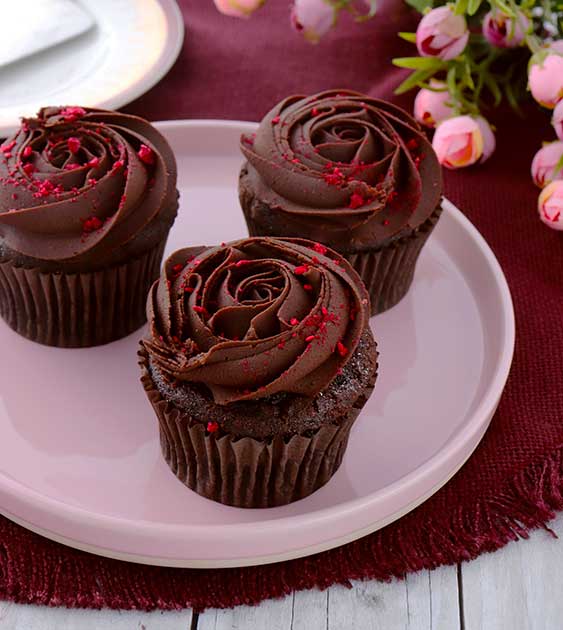 A moist chocolate cupcake base with a subtle hint of natural raspberry flavours. With a hand piped rosette in an indulgent chocolate buttercream icing. Finished with a sprinkle of freeze-dried raspberry.
Lemon Curd Cupcakes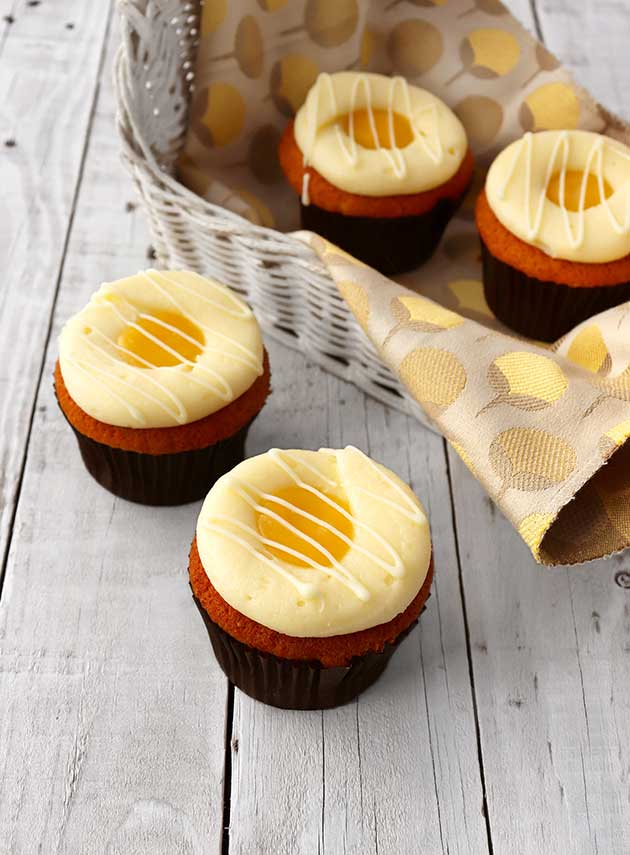 A new flavour to our cupcake range – lemon. Perfectly balanced madeira cake base, topped with whipped cream cheese icing, and a generous dollop of homemade lemon curd. Finished with a delicate drizzle of white chocolate. These cupcakes are the perfect balance of sweet and citrus.
Red Velvet Rosette Cupcakes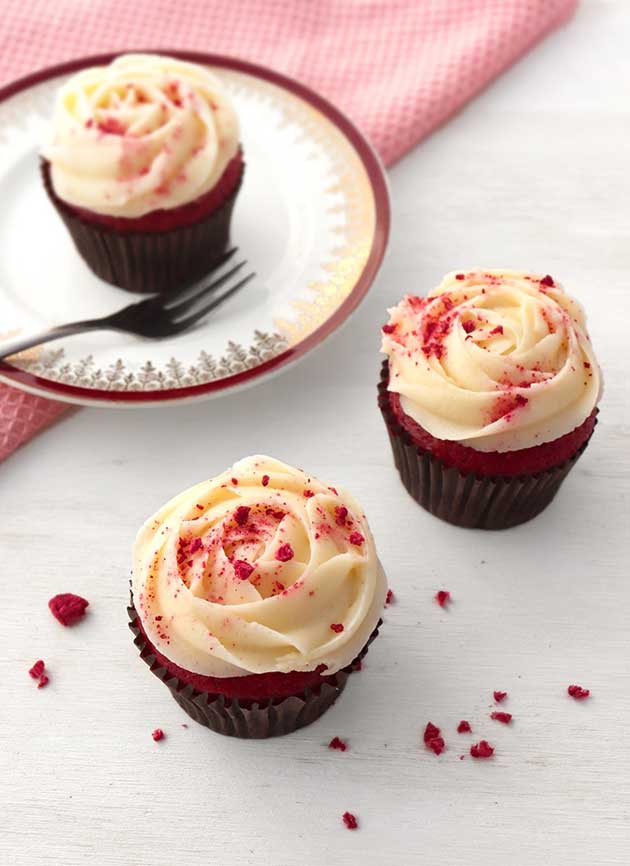 A bright and bold red interior, with Rocket Foods' famous butterscotch flavours. Topped with a hand piped rosette in a whipped cream cheese icing, and a sprinkle of freeze-dried raspberry.
Salted Caramel Rosette Cupcakes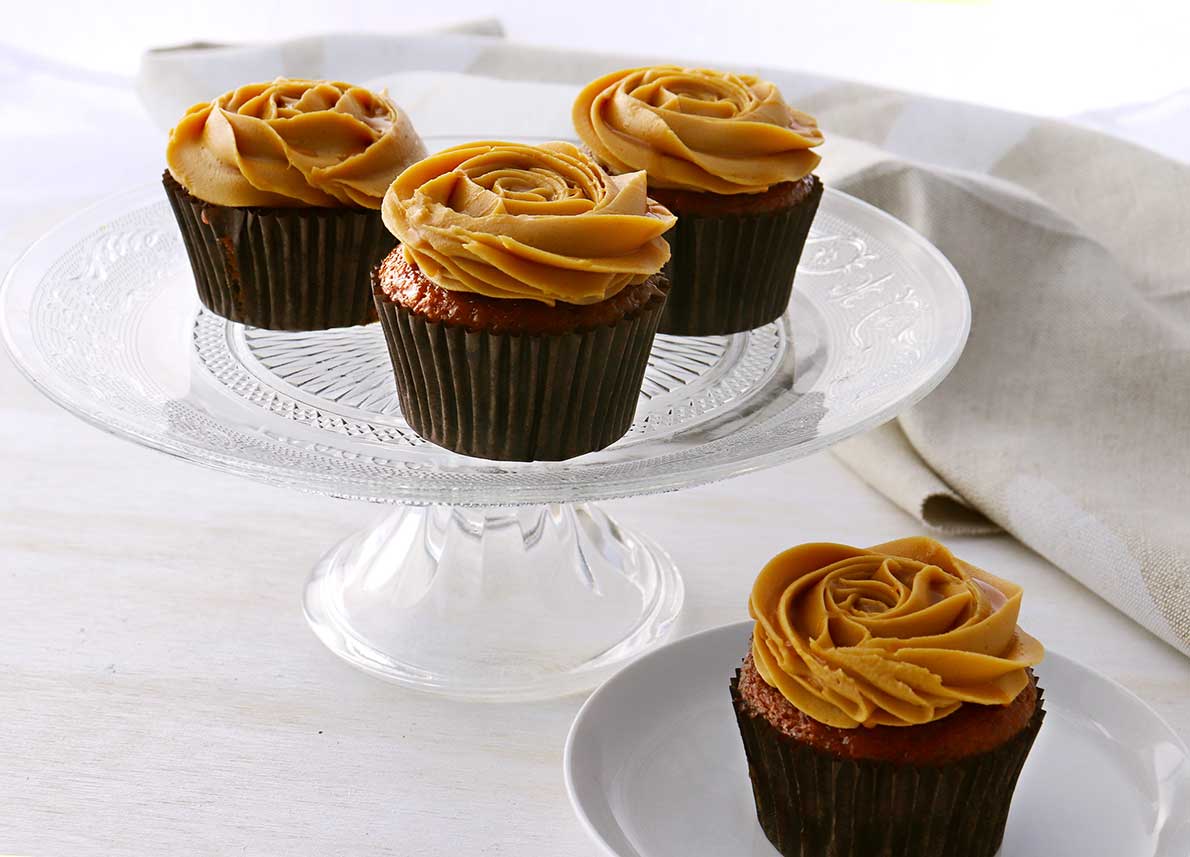 A caramel sponge, super soft and tasty. Topped with hand piped rosette in an exquisite salted caramel buttercream. Finished with a light drizzle of caramel sauce.
We'd love to hear your feedback on the new cupcakes, drop us a note to tell us what you think.
Want to see a sample cupcake for yourself? Speak with our Sales team directly who will be delighted to bring you a sample and discuss stocking these cupcakes in your establishment, email sales@rocketfoods.co.nz or speak to your sales rep directly.
To order: call our customer services team on 09 525 5480 or email orders@rocketfoods.co.nz
Customer Notice: Please be aware our Chocolate Raspberry, Sticky Caramel, Red Ruby, Banana and Coconut and Lamington Cupcakes have been removed from our range, effective 24th September 2019. Our Chocolate Fish Cupcake, Carrot and Pineapple Loaf, Low Gluten Plum and Orange Loaf, and Low Gluten Plum and Orange Morning Tea Cupcake will remain in our range.