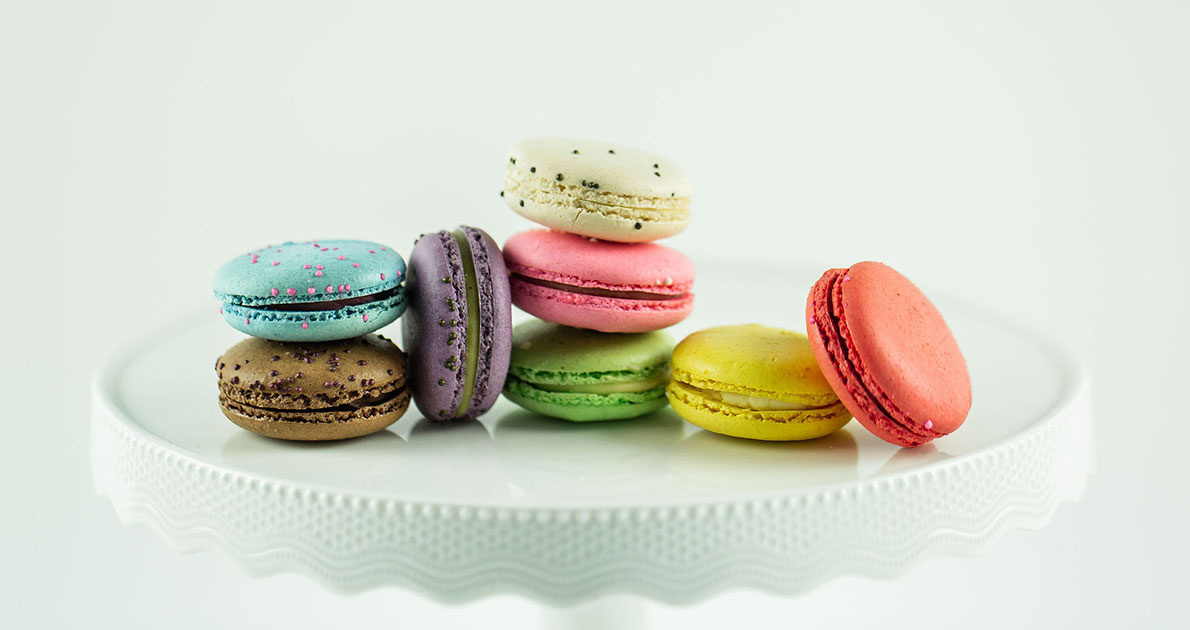 Macarons were the first product made by the founding Ma Cherie French Pastry Team. Here are Rocket Foods, we've now got over 11 years' experience baking Macarons in New Zealand. Our recipes are tried and tested and loved!
We currently offer our customers 8 flavours of macarons, from summer berry favourites like strawberry, raspberry, and mixed berry to citrus flavours like lemon meringue and classics like chocolate and vanilla. Our macarons have been called "little mouthfuls of heaven" and are perfect alongside a coffee, or to compliment a dessert.
Did you know, Macarons are recommended as a healthier alternative to cakes or slice? They are considered a lighter treat meaning you'll be adding less fat and kilojoules to your diet – now that's a recommendation that we agree with.
Macarons are not to be confused with Macaroons. Macarons are two round flat almond meal shells sandwiched together with delicious fillings, jam or ganche in the case of ours. Macarons often come in a range of bright colours and flavours. Whereas Macaroons is a mounded cookie made with coconut, usually dipped in chocolate.
Behind the Scenes – Baking Macarons
Our macaron recipe is top secret, naturally. However, we are very proud of our process. We wanted to give you a little sneak peek behind the scenes as to the care that goes into each batch to ensure we make and supply a perfect macaron every time.
Our wholesale macarons are made from a very simple list of ingredients. We follow a traditional French recipe for an authentic taste and traditional look. Our trained team of pastry chefs combine egg white, caster sugar and almond meal together to create a perfect macaron – nothing else. We told you it was simple! We don't use any additives or preservatives in our macarons.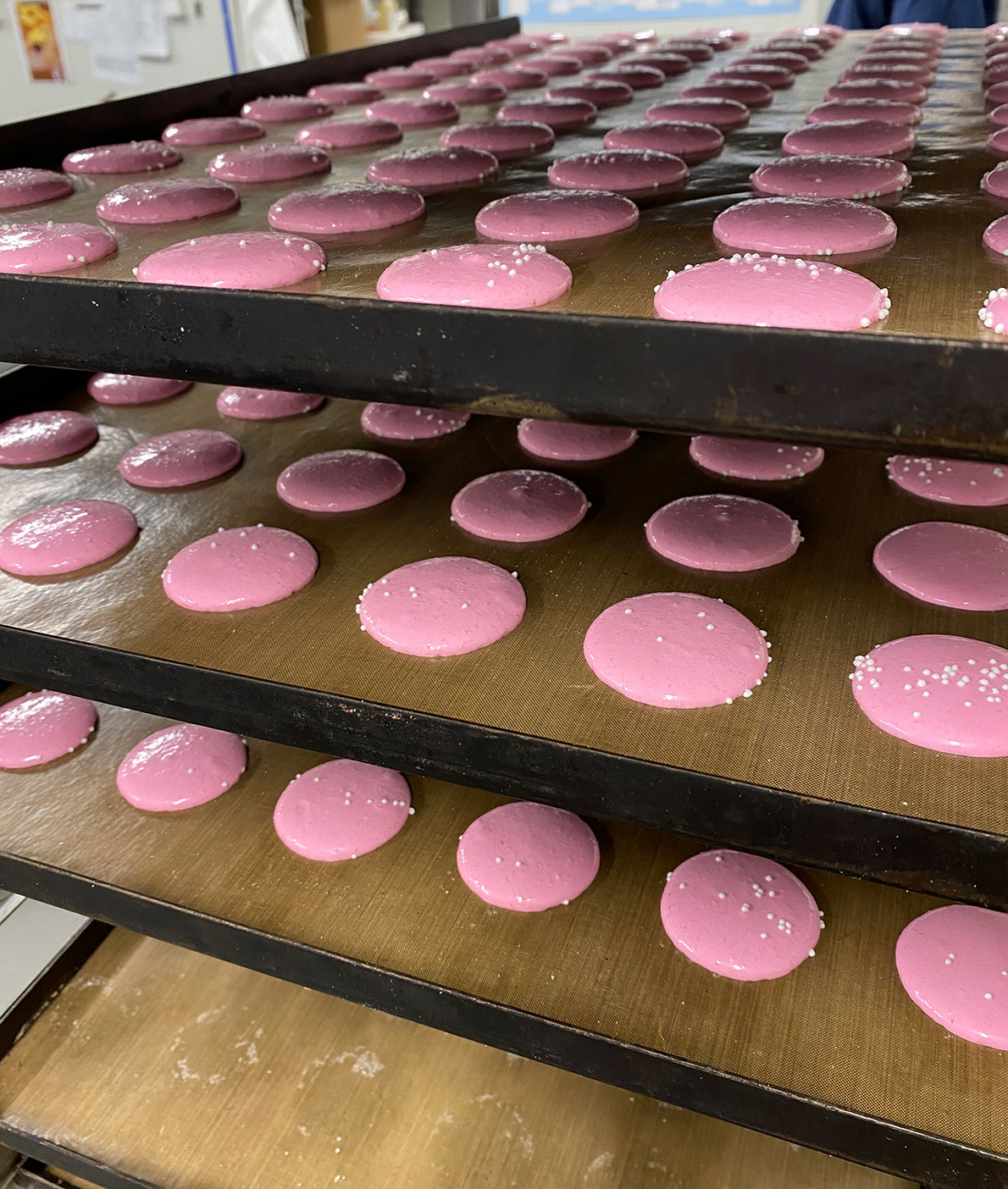 The trick to get macarons perfect every time is all in the experience! They may take a few attempts to get right. You either need beginners' luck or have the eye and instinct to get the right texture. Texture is key, and it can make or break macarons… and trust us they can quickly go wrong! Our team have a high level of attention to detail so can adapt the recipe and process if things aren't running smoothly – the Auckland humidity is a key factor in complexity too.
Once the shells are made, the are baked and cooled. Next, we make our delicious ganache for the centre. The centre of our macarons is where the real flavour is. We use quality ingredients to ensure a great experience. For our fruit based macarons we use natural freeze dried fruit which gives an intense flavour.
Once the filling is ready to go, next comes the assembly. All our macaron are filled, sandwiched and packed by hand.
Interested in stocking our macarons? They are great to be sold as individual units in a café cabinet, be used to top cakes or other delights.
About Rocket Foods
Rocket Foods is a wholesale bakery based in Auckland, Est. 1998. We handmake a range of sweet, savoury and French Patisserie products, which are available for direct distribution across New Zealand.
Rocket Foods acquired Ma Cherie French Pasty in 2020, making one team to produce a combined product range under one roof.