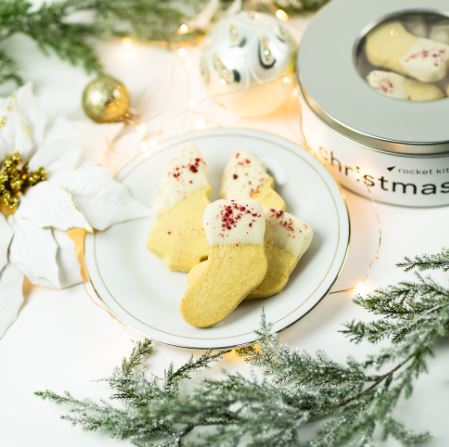 We've had an amazing year at Rocket Foods wholesale bakery. From the start of the year planning to move into our new facility to actually moving in and then having Ma Cherie French Pastry join us in Penrose.
We've undertaken many projects and all continued to be all around dedicated to making our wholesale baking a premium experience for our customers.
We've also had the opportunity to begin creating and selling the infamous wholesale pork pie which flew off the shelves. Not to mention our Chocolate Whiskey Cake from our wholesale cake range that continued to take flight.
We've been excited to release new parts of our wholesale cake range such as the 5 inch cakes and our new and improved cupcakes!
But all couldn't have been possible without our dedicated customers. We thank you for your continued business throughout 2019 and look forward to working with you in 2020.
Auckland Customers
Last Date For Orders Before Christmas:
Order Monday 23rd for delivery on Tuesday 24th December

Next Order Dates:
Order Friday 26th for delivery on Saturday 27th December
Order Friday 27th for delivery on Saturday 28th December ​​​​​​​

Final Order Dates Before New Years:
Order Sunday 29th for delivery on Monday 30th December
Order Monday 30th for delivery on Tuesday 31st December
Regular Orders Resume on Thursday 2nd January 2020
Outside of Auckland Customers
Last Dates For Orders Before Christmas:
Order Wednesday 18th Dec for delivery on Friday 20th Dec
Any orders placed after Wednesday 18th Dec will be delivered on Tuesday 31st Dec

Next Order Dates Before New Years:
Order Sunday 29th Dec for delivery on Tuesday 31st Dec
All orders placed from Monday 30th Dec will be delivered Tuesday 7th Jan

Regular Orders Resume Sunday 5th January 2020
From the team at Rocket Foods, we wish you a very Merry Christmas and a Happy New Year.
Interested in the Rocket Foods Wholesale range? Contact our sales team directly by emailing sales@rocketfoods.co.nz and one of our reps will be happy to come and visit you to discuss our range.