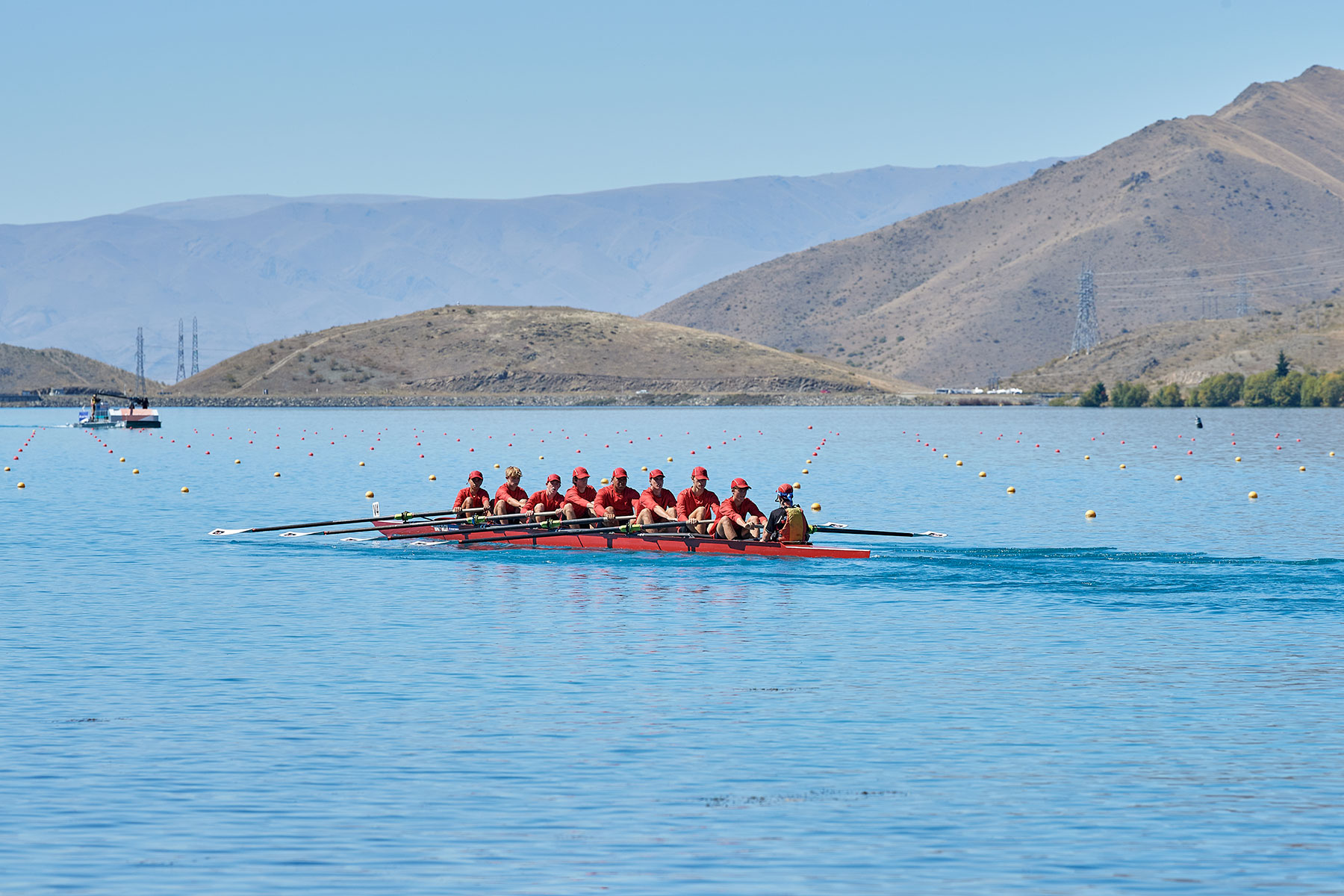 Following the Government announcement on Wednesday 17th February that the Twizel Region was to return to Alert Level 1 at 11.59pm that night, the green light was given that the 2021 Rocket Foods New Zealand Rowing Championships could go ahead! This news was met by cheers of joy throughout Twizel, and across New Zealand. The National Championships is the pinnacle event in the domestic rowing season, with months of working leading up to this event both from athletes, coaches, and organisers.
It was a privilege that we could host this event alongside Rowing NZ and Southern RPC given the events that unfolded over the last 12 months. This ever-changing situation meant that the 2021 Rocket Foods New Zealand Rowing Championships was more special… if that is possible. In a year where sporting events globally are few and far between, it was incredible to gather the country's top rowing athletes.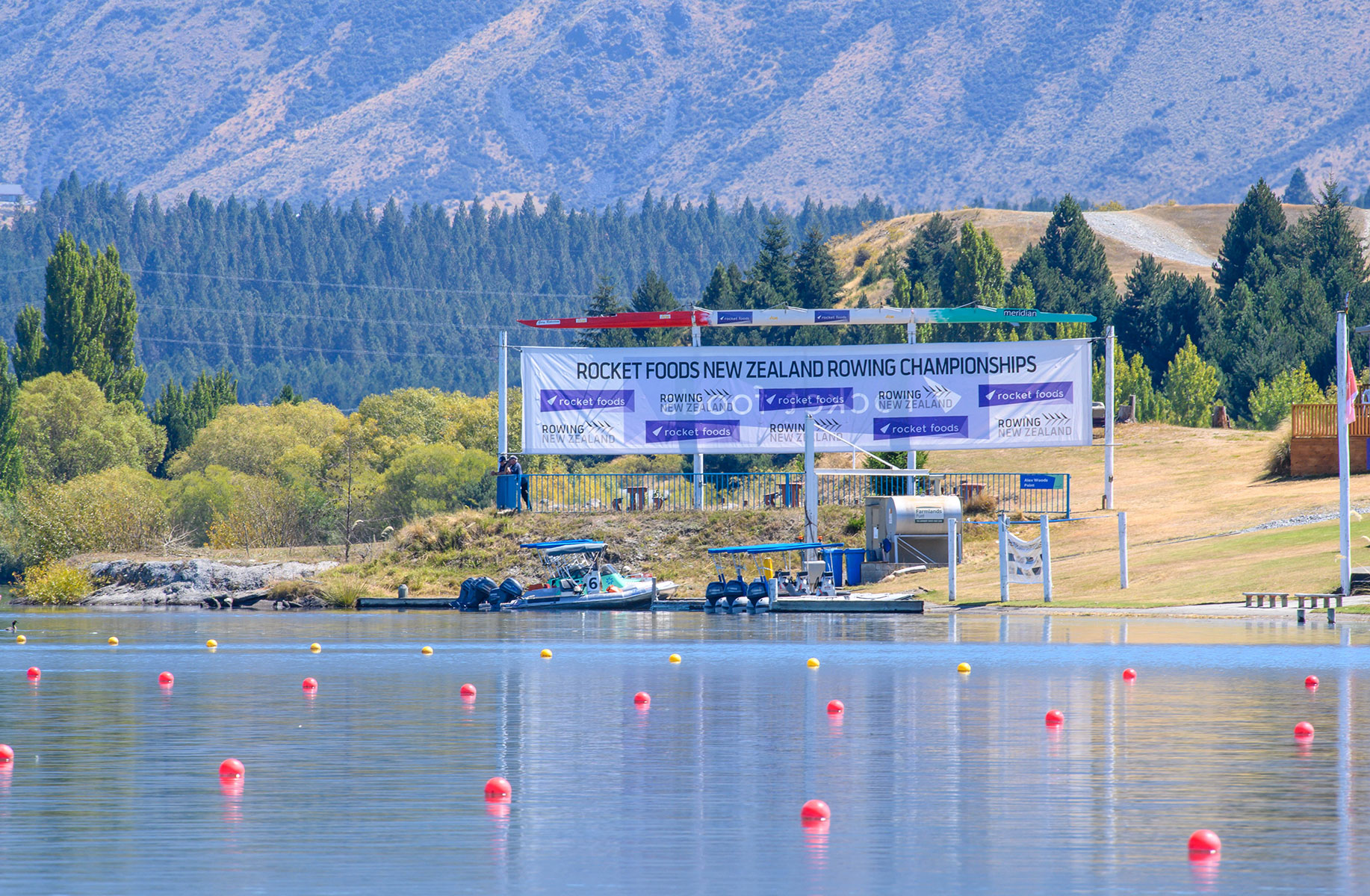 The regatta proceeded as condensed a 3-day event, a fantastic reshuffle of proceedings, put in place by Rowing NZ staff. This tighter-than-normal timing promised an action-packed event, and that it was! 887 athletes from 44 clubs entered the Regatta held at Lake Rutaniwha, Twizel, New Zealand. Day one saw 98 races at four-minute intervals. Day two saw countless semi-finals, and day three concluded proceedings with 62 Champion events, with all finals being contested in one day. Lake Rutaniwha provided calm waters and blissful sunshine for much of the event, a truly special place with so many memories for all.
The Rocket Foods team were delighted to be in Twizel for the event and partaking in medalling presentations to well deserving champions. Gold, Silver and Bronze medals were presented to the first, second and third placed crews in the finals race for each event. In addition, over 30 Trophies are presented to specific events.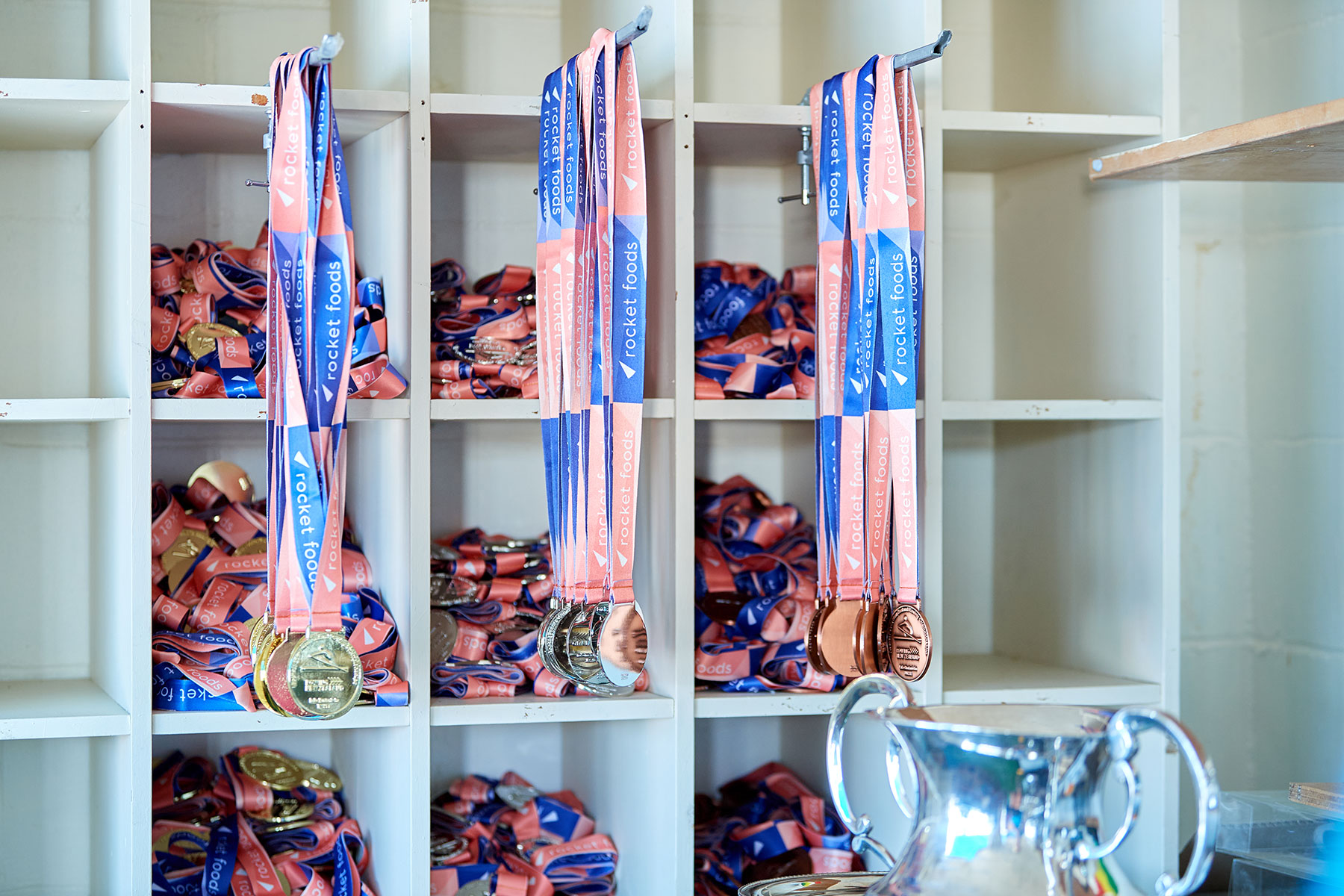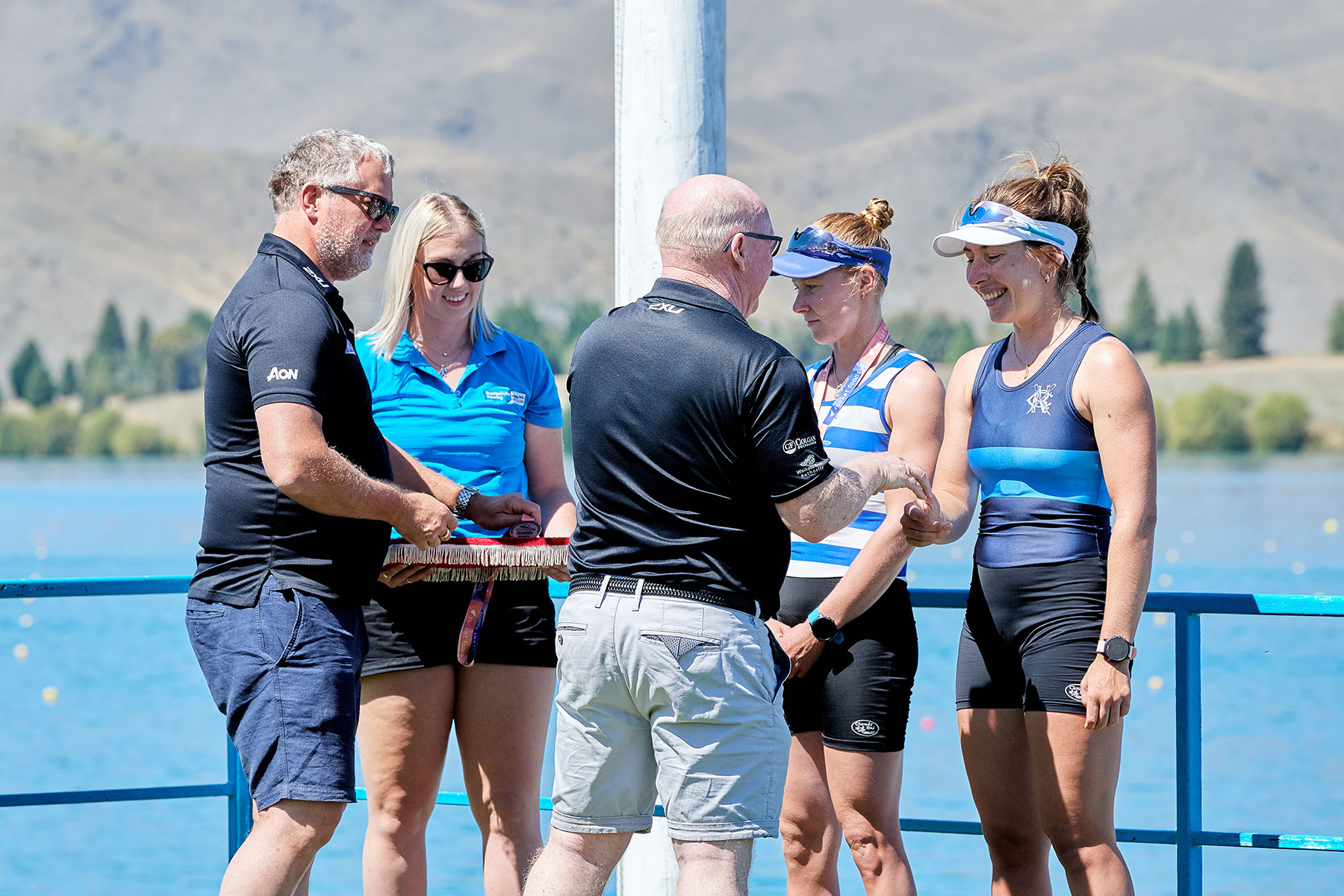 It was amazing three days of racing, a few notable moments from the Regatta include:
Women's Premier Single
We'd like to Congratulate Brooke Donoghue, Rocket Foods Ambassador, who won the women's premier single scull, just 0.19 seconds ahead of silver medallist, Emma Twigg.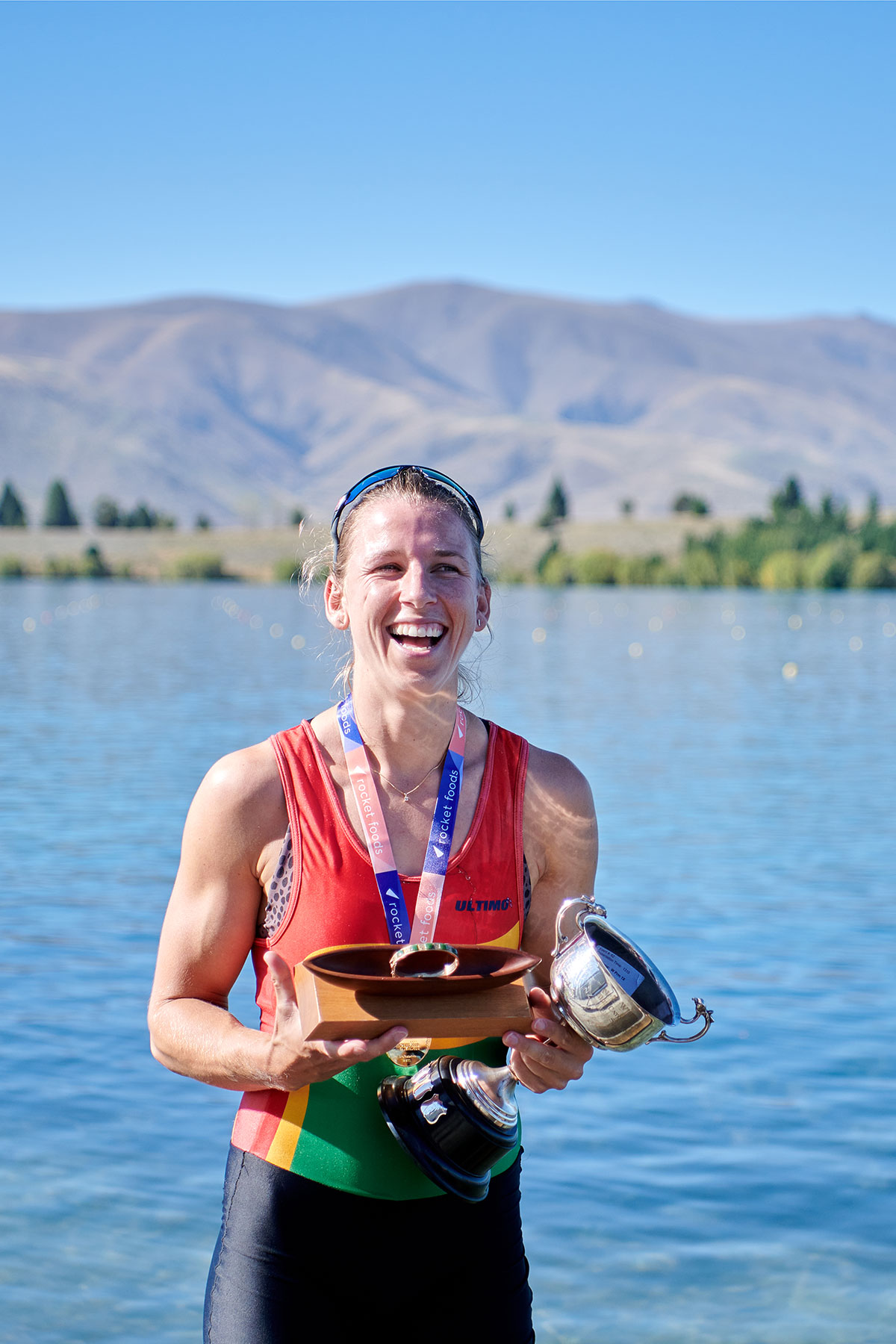 2021 Rocket Foods New Zealand Rowing Championships Female Rower of the Year
After winning the women's premier single, and double school, Brooke Donoghue was also awarded the 2021 Rocket Foods New Zealand Championships Female Rower of the Year. An amazing accolade. We can't wait to see what Brooke bring to the rest of the season ahead, we are certain that it's sure to be impressive.
Women's Premier 4 – The Dame Four Title
A new race for the 2021 Rocket Foods National Championship was the Dame Four – Women's Premier Coxless four event. One for the history books, the event was won by Jackie Gowler, Georgia Nugent Leary, Kerri Gowler and Phober Collier.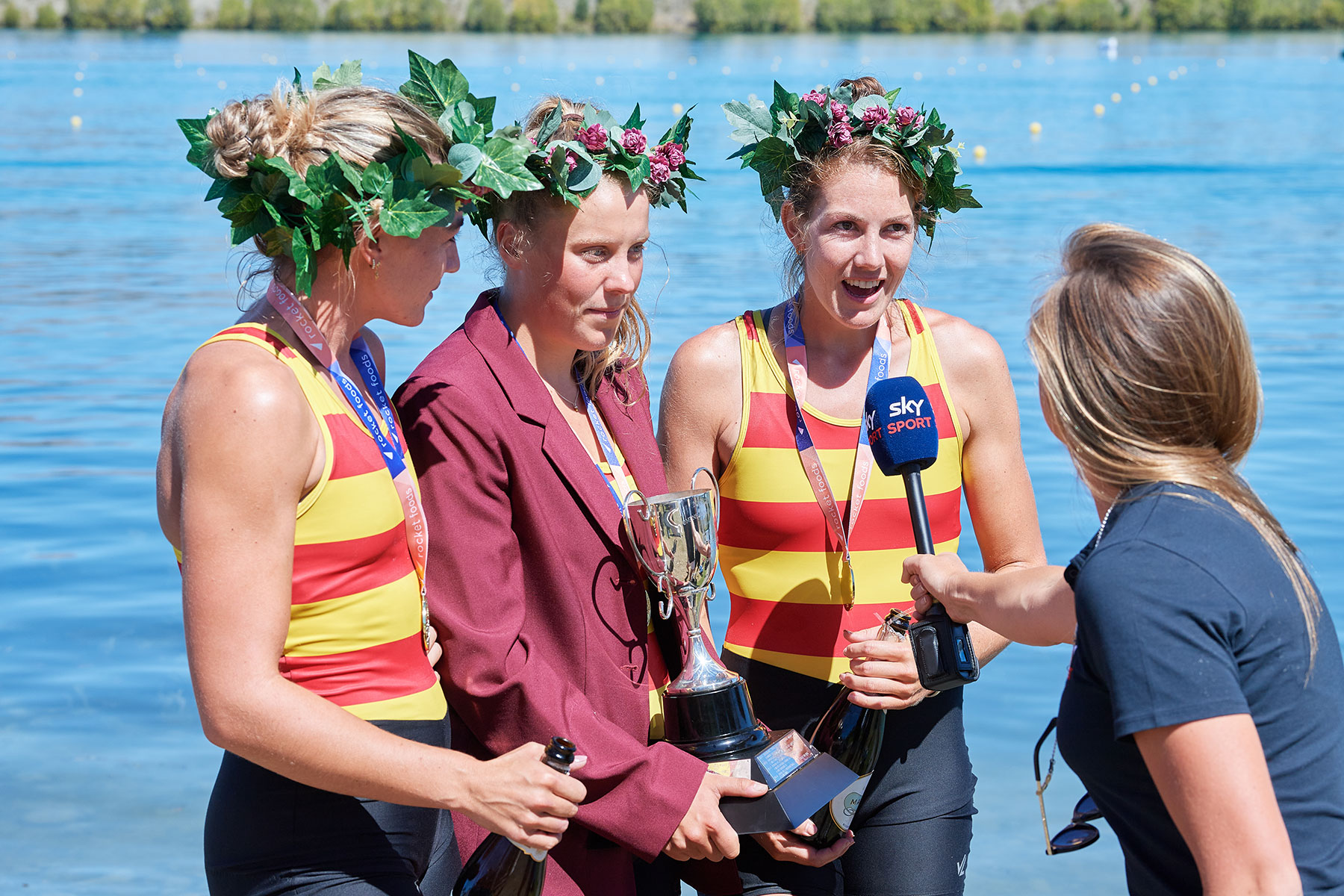 This event wouldn't be a success without all the volunteers involved in the event. We'd like to send a special thanks to everyone involved with coped with the changing rules and delivered an event to remember.
----
About Rocket Foods
Rocket Foods have been the principal partner of Rowing New Zealand since 2006. It is fantastic for us to be aligned with world class sport here in New Zealand. Collectively, we have excellence in common, for Rowing NZ on the water, and for Rocket Foods in our food.
History of the Partnership
This history of the Rowing NZ partnership goes back to 2006. Rocket Foods MD, Derek Jones, became involved with Rowing NZ through several previous businesses. Derek was keen to continue to support rowing, and enabled the sponsorship to continue under the Rocket Foods Banner.