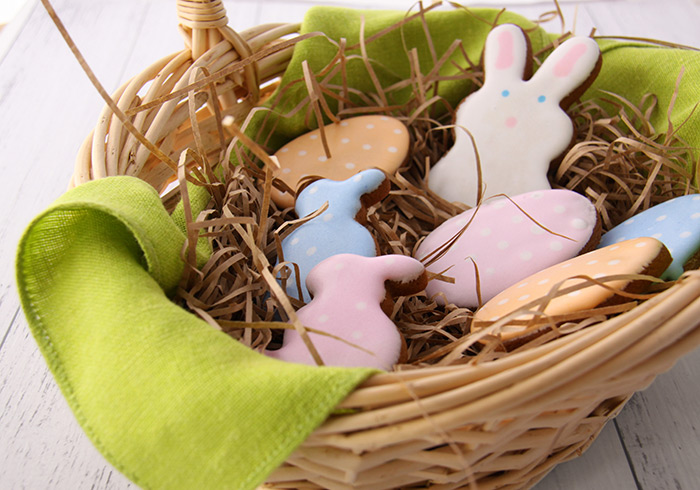 Here at Rocket Foods we've got an exceptional new range of Wholesale Easter Cookies. Our cookies are the perfect way to celebrate the Easter season... move over chocolate eggs there's a new treat on the scene.
All our wholesale cookies are handmade using our favourite (and famous) treacle dough base. Our cookies are cut and finished by hand with pastel coloured icing. We're delighted to announce that these cookies are made using natural colourings, so no nasties. Perfect for the whole family!
All our cookies are packaged in our premium retail brand, Rocket Kitchen. We have three different varieties available for you to choose from.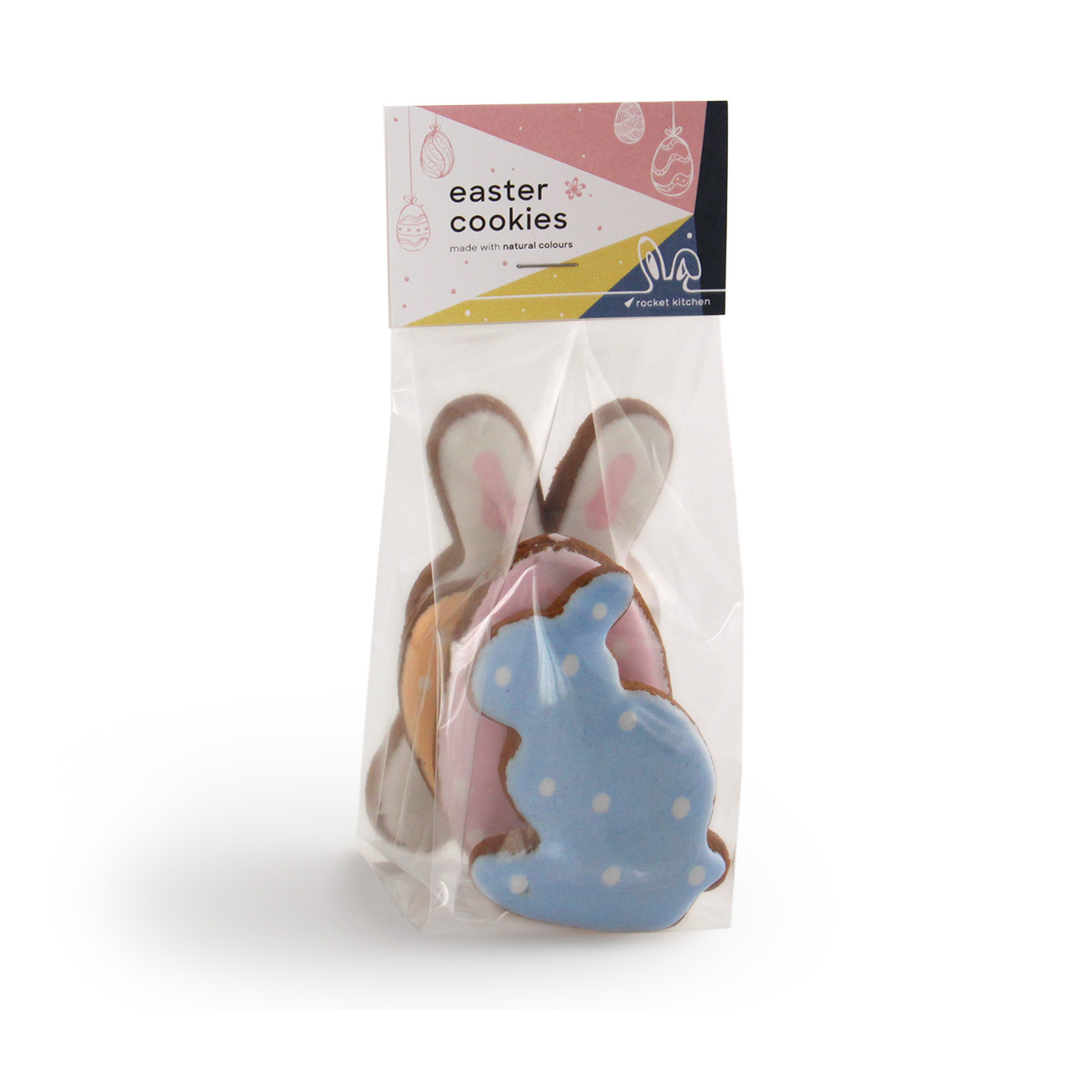 Easter Rabbit Mix
Order code 5026
Nothing says Easter like Mr Easter-Bunny himself and we've made him into cookie form. Our Easter Rabbit Cookie mix contains one large rabbit, two Easter eggs and a baby bunny rabbit in beautiful pastel coloured icing.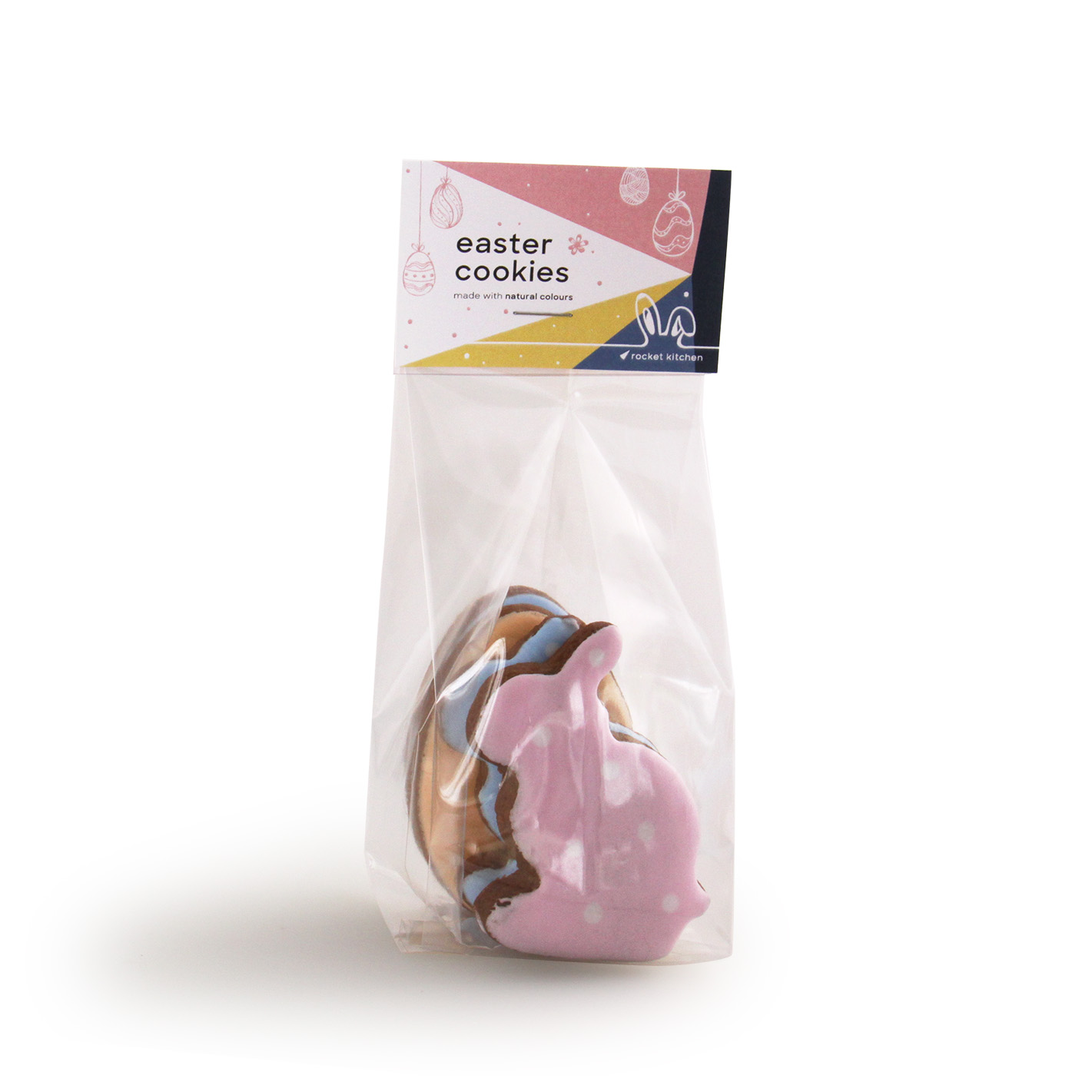 Egg-cellent Easter Cookie Mix
Order code 5027
Our Egg-cellent mix is made up of two bunny cookies, and two egg cookies. Each bag has a different mix of icing colours, all using natural colours.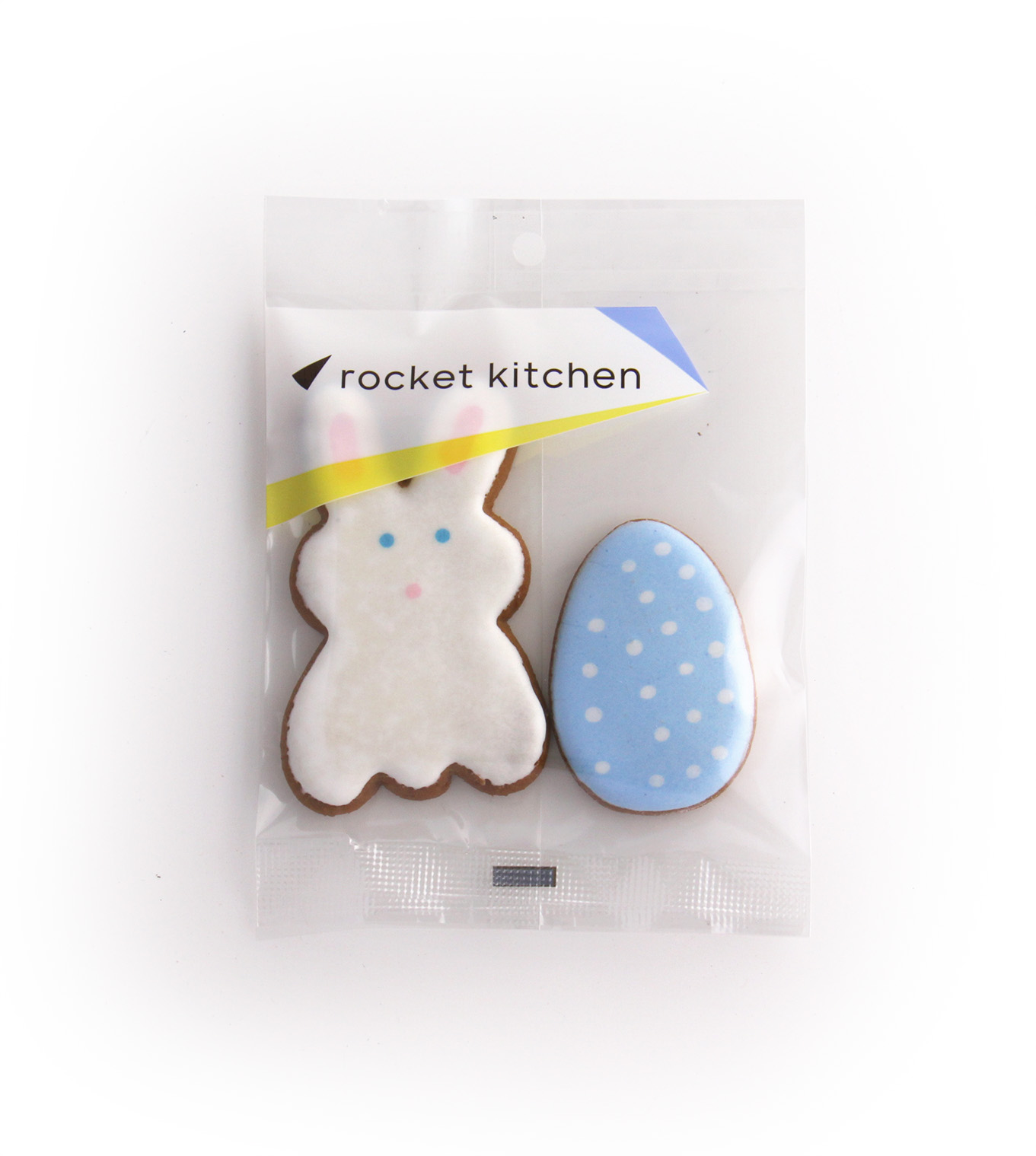 Easter Cookies Twin Pack
Order code 5208
Our twin packs contain one large rabbit cookie, and one pastel Easter egg cookie. Name a more Easter themed duo.
Our Easter range is available to order now, with the first dispatch being send on Tuesday 12th March. Cookie orders are open whilst stocks last.
Got questions, or want to request a sample? Speak to our Sales Manager, Derek Wynne directly on 09 525 5480 or email him: derek.wynne@rocketfoods.co.nz