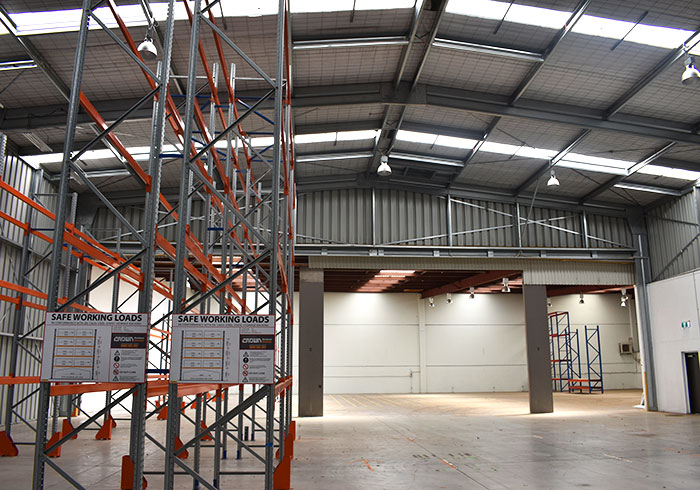 Above: Our new home, before construction work commenced, 1500 sq meters of warehouse.
The construction work is well underway for our new food production facility, due to open mid-year 2019. This is a fully purpose-built space, that will allow for increased production and new processes within the business to achieve efficiencies and so we can make even more delicious products and distribute them across New Zealand.
Our new site is based at 419 Church Street East, Penrose, Auckland and will be the new home to both Rocket Foods and Ma Cherie production. We'll be bringing together our two teams, bringing all our skills under one roof. It's a huge milestone for the business and something that we're very excited about as our team have spent months on planning a perfect food manufacturing space, and now we get to see it coming to life.
We're delighted to show you a peek behind the curtain. We have been recording our progress via a time-lapse video since work began in October to March, all in 45 seconds.
This video features the main structural work that was completed on the building and the internal walls being built before the main kitchen fit out.
We're really looking forward to our grand opening later this year and can't wait to see our first batches of bakes coming out of the new site.