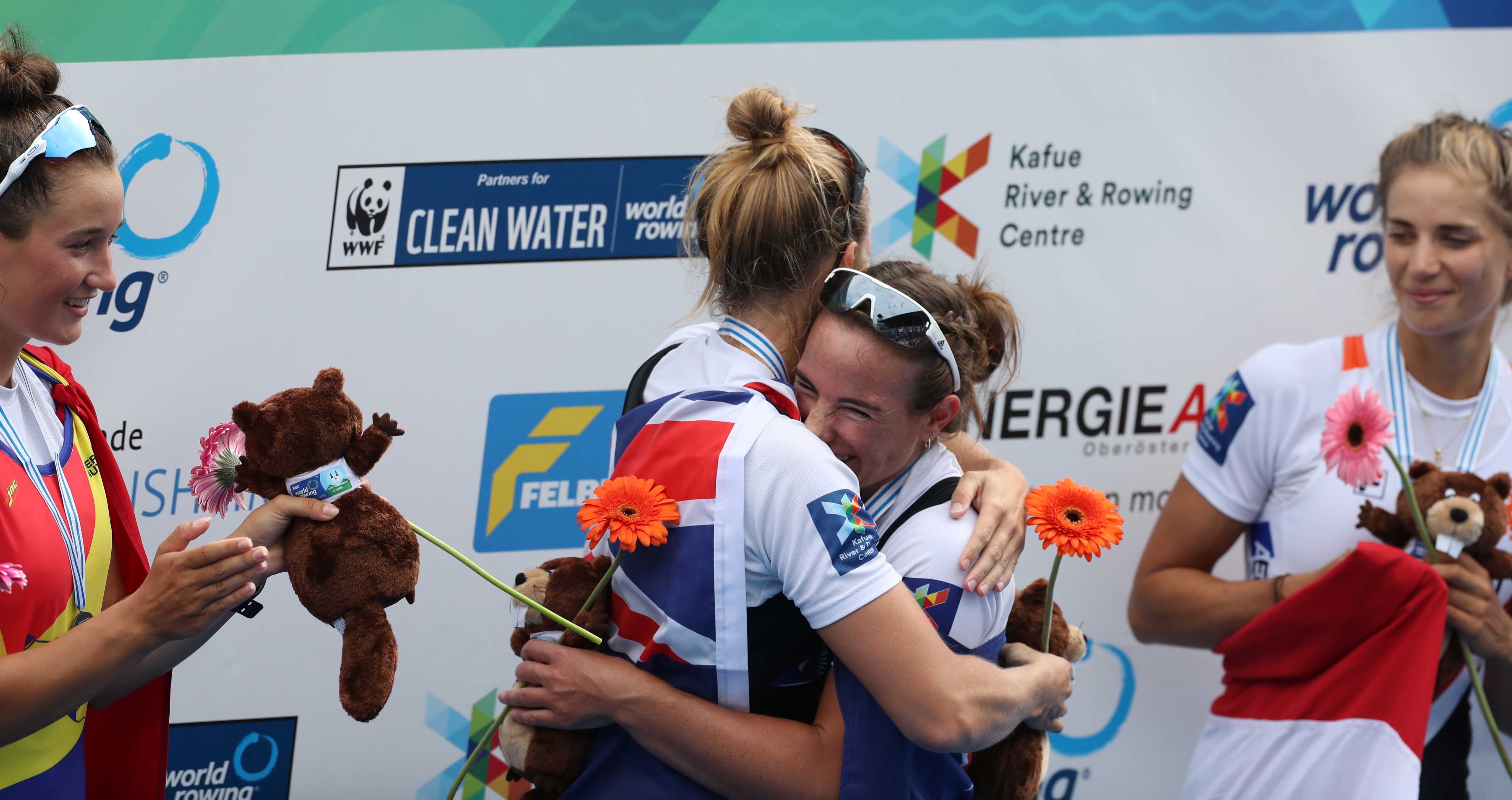 We're delighted to be the proud principal partner of Rowing New Zealand. Earlier this month, our athletes took part in the Rowing World Championships in Linz, Austria. The team achieved a very impressive 4 Gold Medals, and 2 Silver Medals along with nine boat qualifications for the Tokyo 2020 Olympics.
The hard work, hours of training and all-important nutrition has paid off, and we couldn't be prouder of our Rocket Foods' Ambassadors, all of the Rowing NZ Athletes, coaches and support staff. These results demonstrate the commitment that is required to row at a professional level. It's great to see New Zealand as one of the best teams in the world in this sport.
Our Managing Director, Derek Jones, and his wife Judy Jones we're delighted to be in Linz with the athletes cheering them on from the side-lines.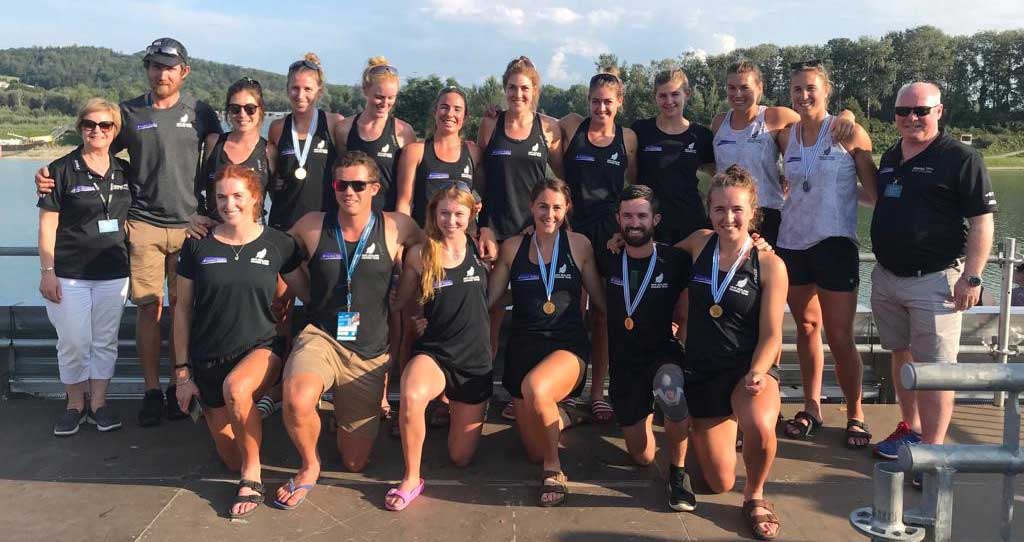 Here's an overview of the fantastic results achieved.
Women's Eight – Gold
The women's eight was made up of Ella Greenslade, Emma Dyke, Lucy Spoors, Kelsey Bevan, Grace Prendergast, Kerri Gowler, Beth Ross, Jackie Gowler and coxswain Caleb Shepherd, who were crowned world champions after taking first place in the A final.
This is the first time that New Zealand has won the Women's eight event at a Rowing World Championships, quite the achievement for the team.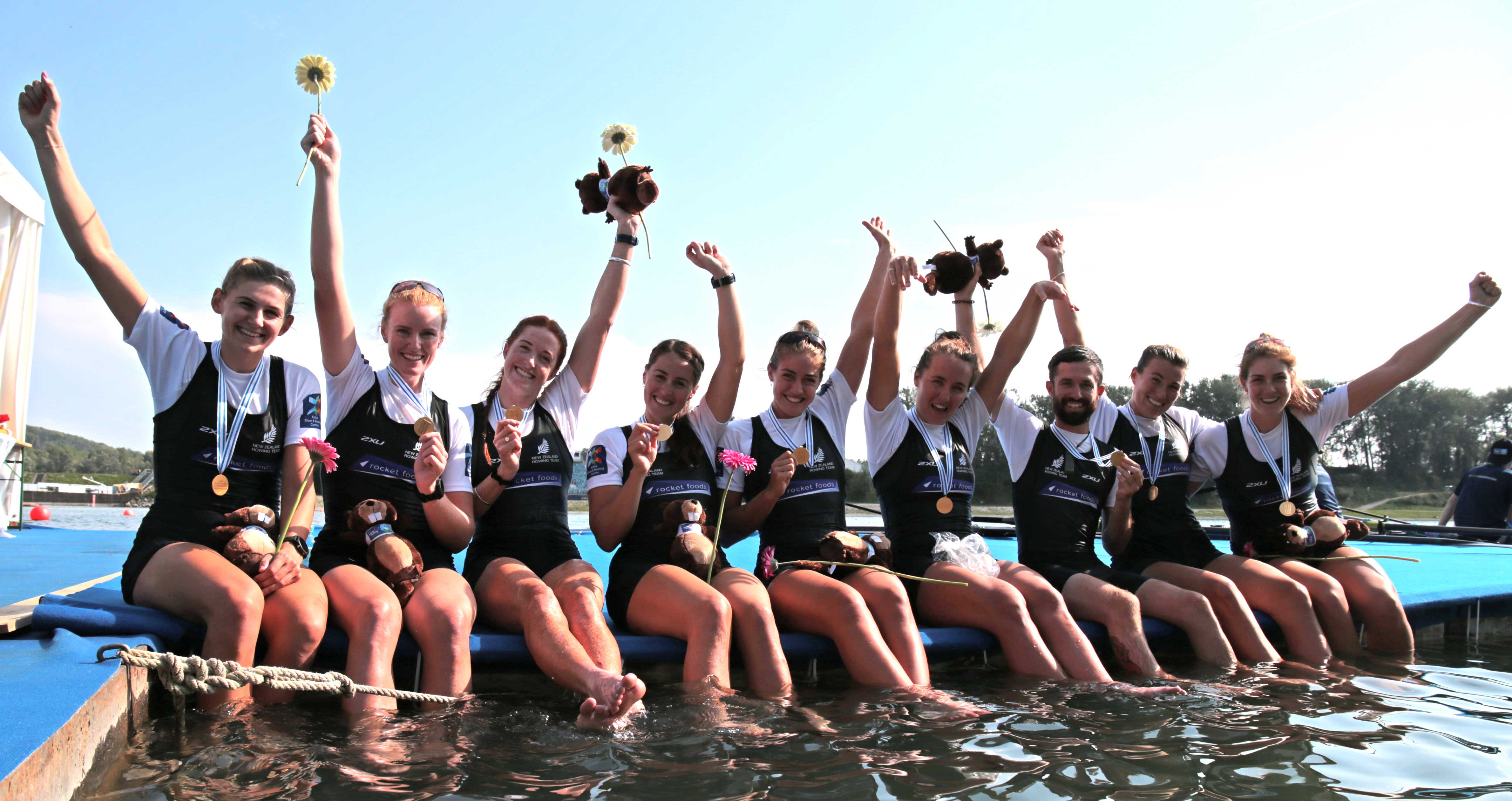 Women's Double – Gold
Oliva Loe and Brooke Donoghue took gold in the women's double scull after placing first. The duo have had an impressive season after they won the Stoner Challenge Trophe at Henley Royal Regatta, and Gold at World Rowing Cup II. The women's double boat has now automatically qualified for Tokyo 2020.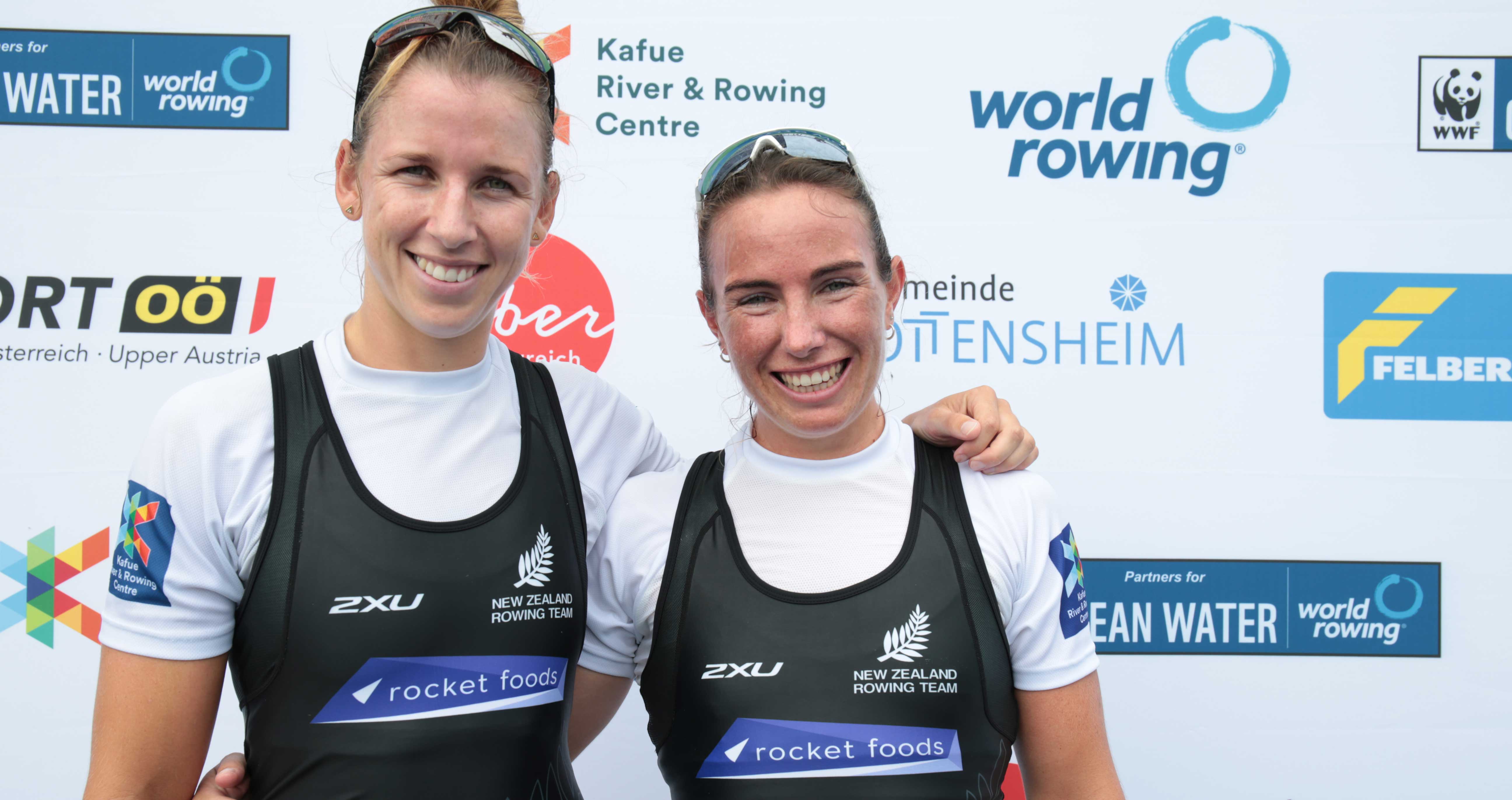 Women's Pair – Gold
Grace Prendergast and Kerri Gowler took gold, after taking gold and silver respectively at World Rowing Cup II and III. Based on this result, the women's pair boat automatically qualifies for Tokyo 2020.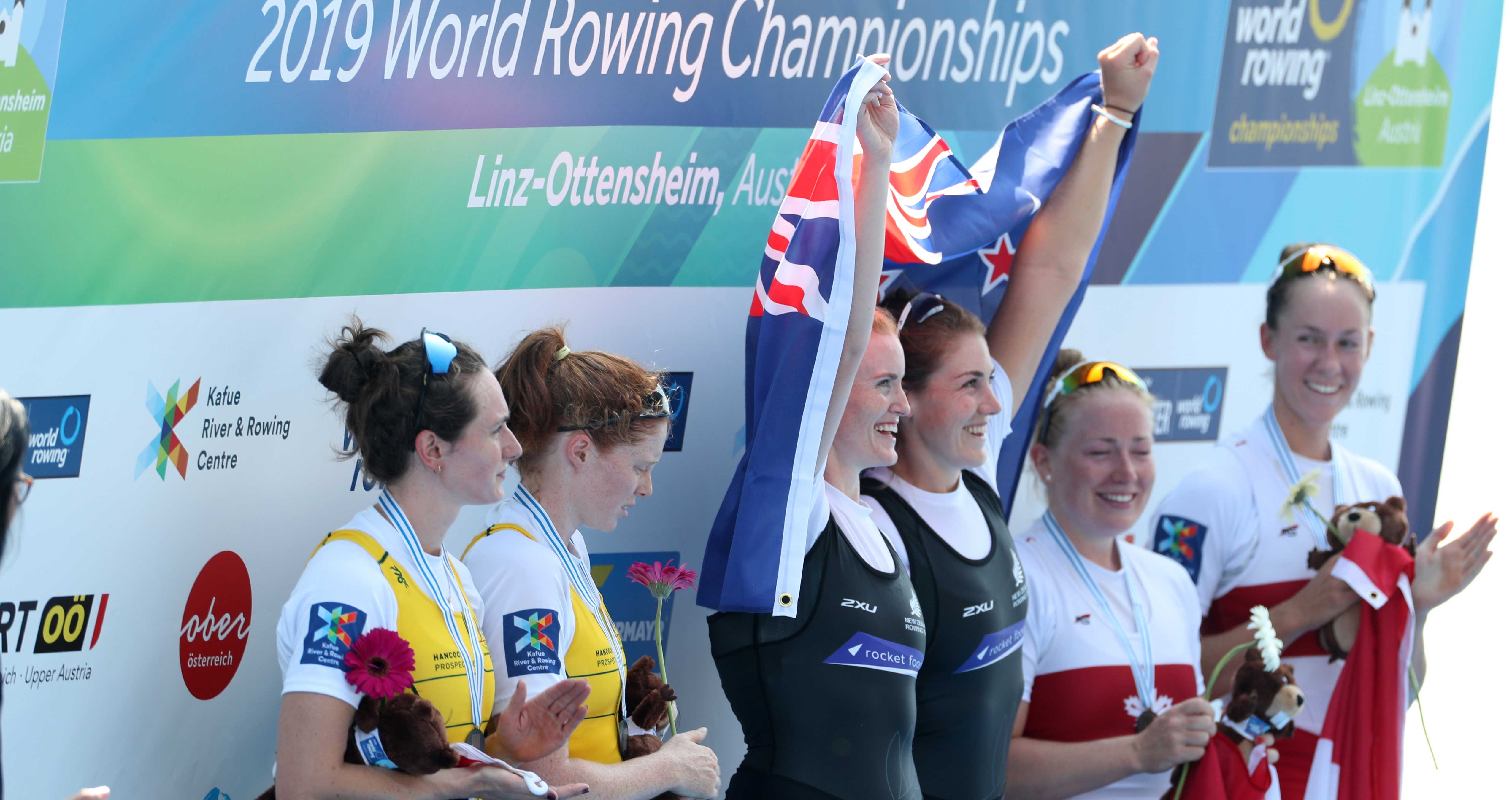 Women's Lightweight Double – Gold
Zoe McBridge and Jackie Kiddle were crowned champions at Rowing World Championships, giving them an unbeaten record at every international race of the 2019 season. Extremely impressive. The women's lightweight boat has also qualified for Toyko 2020.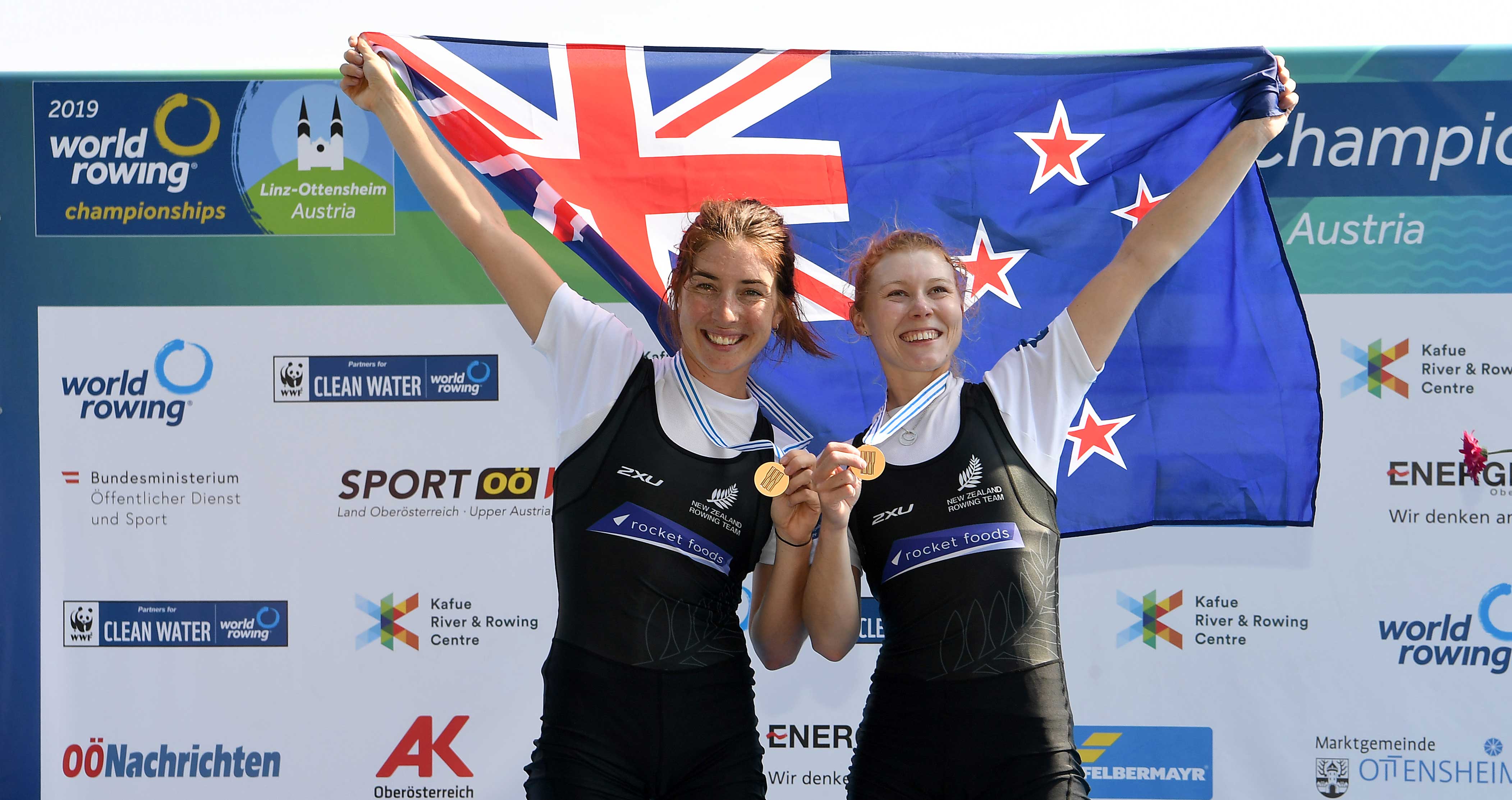 Women's Single – Silver
Emma Twigg placed second in an incredibly tough event, with 39 athletes also partaking in this event. Emma has had a very impressive season with wins at both Rowing World Cup II and III as well as winning the Princess Royal Challenge Cup at Henley Royal Regatta.
The women's single boat has also automatically qualified for Tokyo 2020.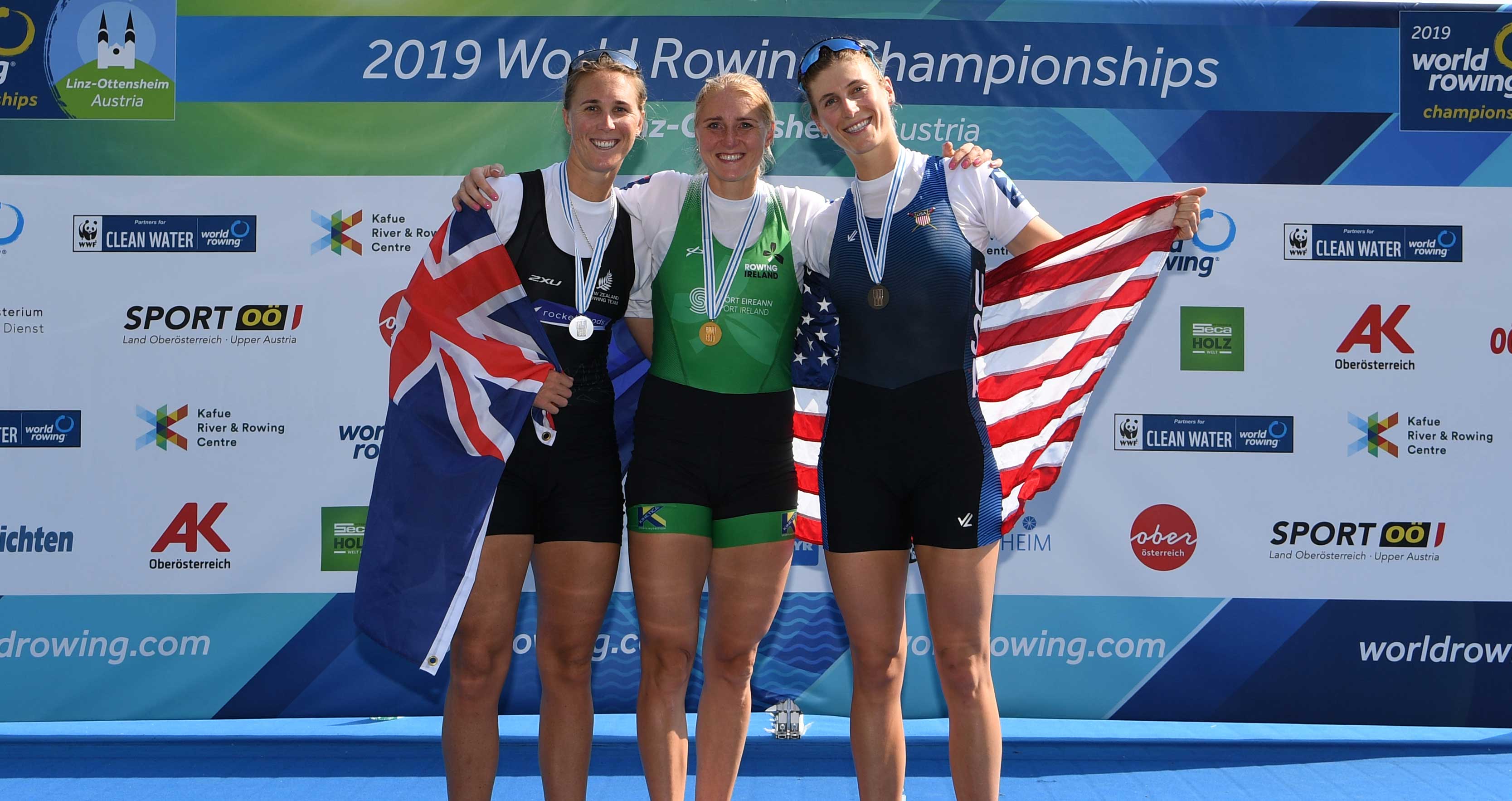 Men's Pair – Silver
Thomas Murray and Michael Brake took silver in the men's pair after placing second. The duo also took silver at Rowing World Cup II and bronze at Rowing World Cup III. The Men's Pair boat has also now qualified for the Toyko 2020 Olympics.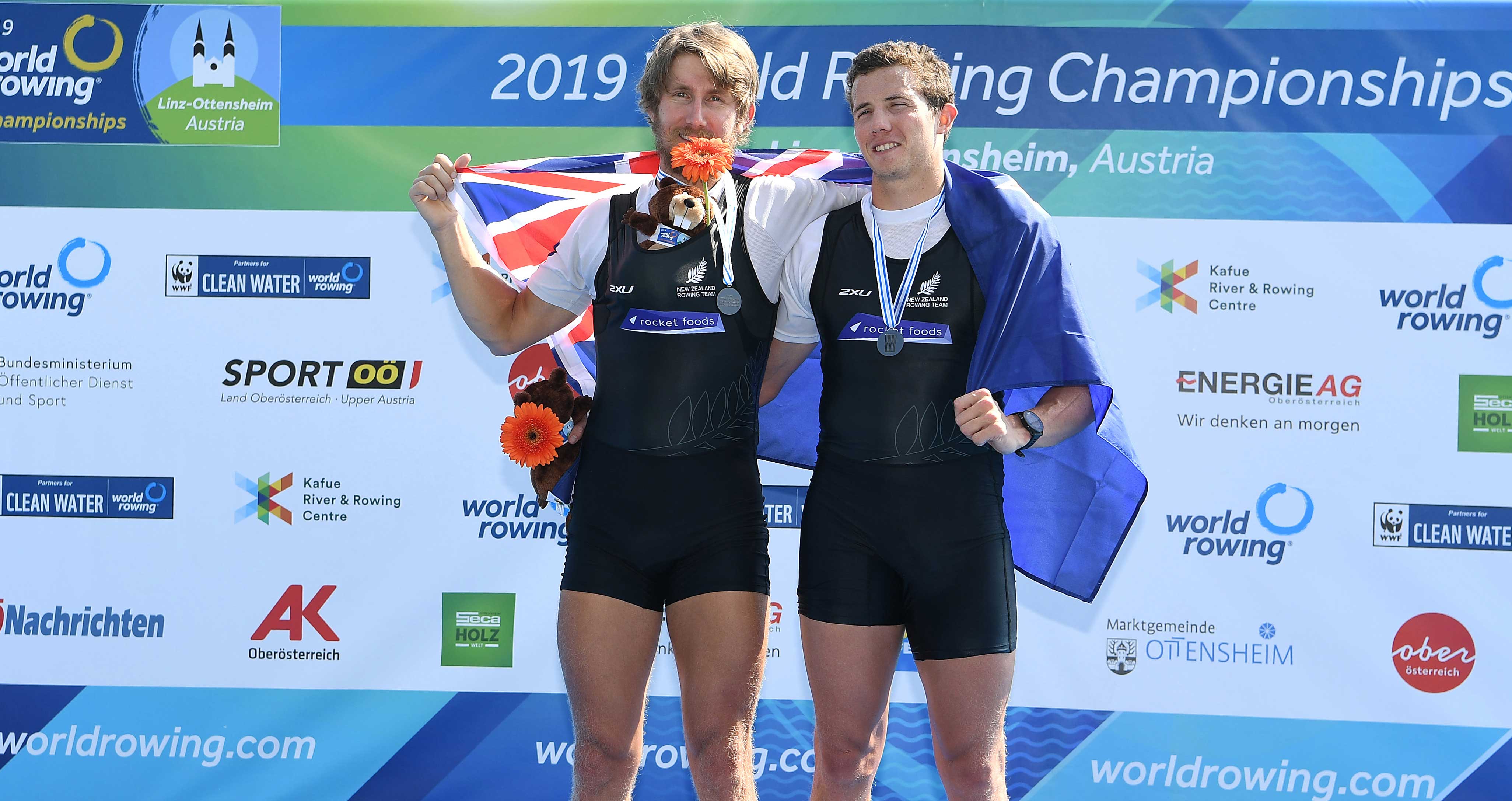 We've now welcomed the atheletes back to New Zealand, but we know the celebrations haven't quite finished yet. Here's to a fantastic break – you derseve it.
All photo credits: Rowing NZ.