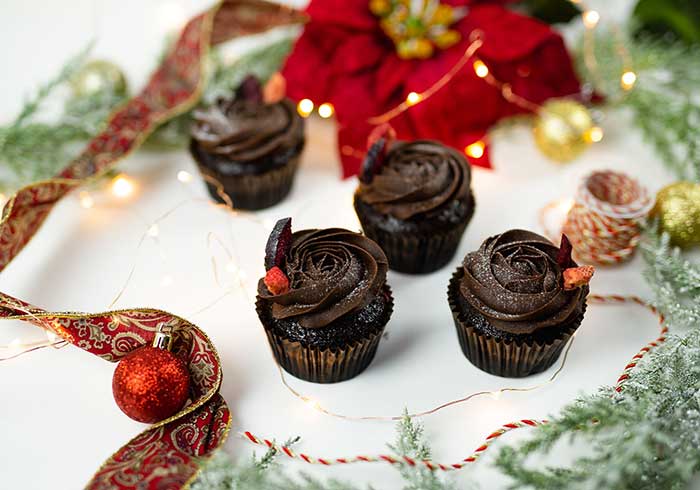 A Christmas without cupcakes? Yes, it's hard to believe but of course at one point there had to be a lack of this sweet, decadent cake. It's said that cupcakes weren't a thing until 1976 and even then, they weren't even in recipe books until 1828.
So how did we end up from having no cupcakes to the beautiful Double Chocolate Christmas Wholsale Cupcakes, with raspberry and plum toppings, that fill your cafes? The mini cakes were often baked in individual pottery cups, ramekin, or molds and took their name from the cups they were baked in.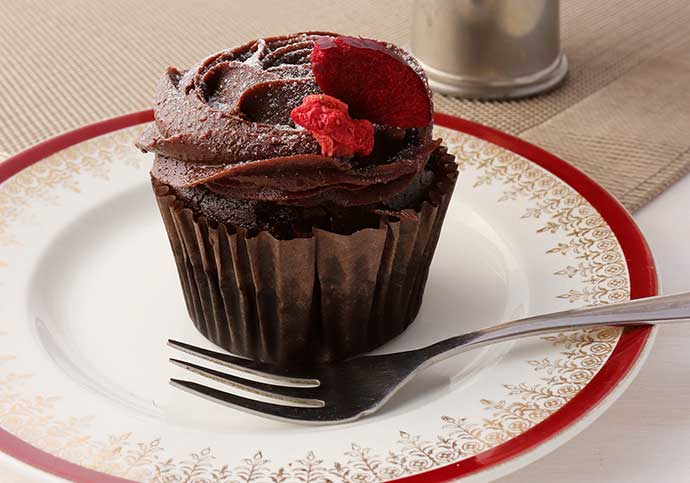 Another reason why cupcakes are named cup cakes is also the science in the actual cake ingredients. They were labeled as 'cup' cakes because that's how they were measured. The cake was calculated using a standard-sized cup, instead of being weighed.
Our kitchen does a bit more volume than measuring cup by cup, but the handcrafted style is still prevalent in our kitchen. With hand cracked eggs and individually hand piped cupcakes, they really are still something magnificent. They speak for themselves as we've just released a whole new range of mouthwatering cupcakes – see for yourself. The staff favorite has to be the Salted Caramel Rosette Cupcake, and the Lemon Curd Cupcake.
Interested in seeing more of the Rocket Foods Cupcakes? Contact our sales team directly by emailing sales@rocketfoods.co.nz and one of our reps will be happy to come and visit you to discuss our extensive wholesale Christmas range.