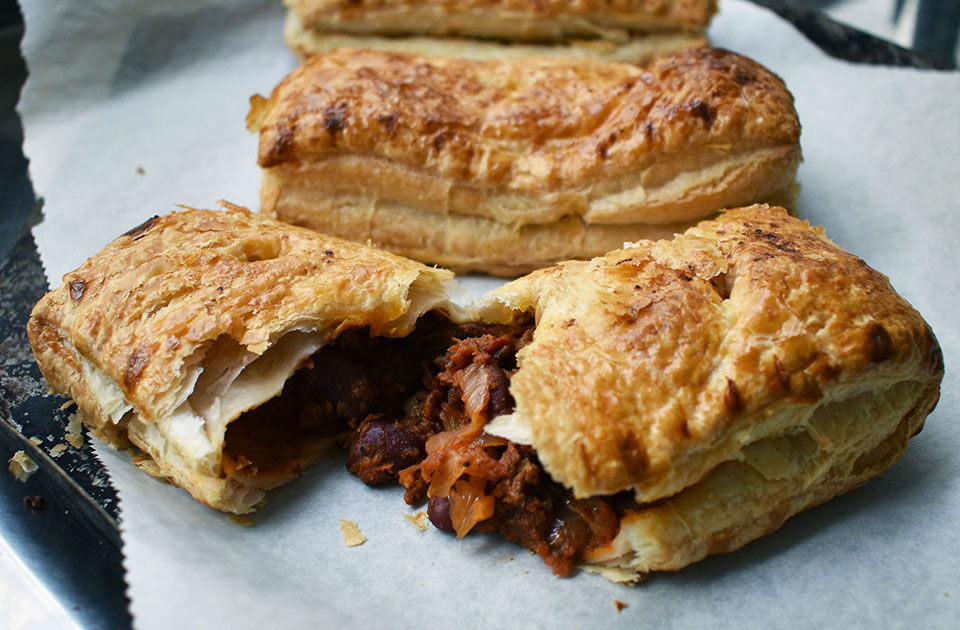 Following the success of the Cornish Pasty and Cheese and Onion pasty – we've developed another pasty to expand our range, introducing the Chilli Beef and Bean pasty.
We wanted to add some Mexican flavour to our range but as you'd expect in the Rocket Foods way. We've developed our own special recipe chilli beef and bean mix and encased this in delicious flaky pasty. Inside the golden pastry you'll find tomato, beef mince, red kidney beans, onions and Mexican spice. This pasty has been developed with a good kick of spice – Chilli Beef and Bean really does reflect the flavour. Each pasty is handmade and finished with a sprinkle of chilli on the pastry.
Our new range of pasties have been well received as they make a great lunch solution. They are easy to eat on the go and perfect to pop into a heated cabinet for grab and go. We see the pasty range as an alternative to a pie and gives customers the opportunity to enjoy new flavours.
The Chilli Beef and Bean Pasty has been a hit in our company taste tests and we're delighted that it's now available. All of our pasties are made by hand in our Auckland Bakery. Each pastry square is rolled, cut, filled and pressed into a rectangle. The pasties are lovingly baked to perfection.
The Chilli Beef and Bean Pasty is now available via direct distribution across New Zealand North Island.
All our pasties are available both packaged (in a plastic bag, with ingredients sticker on the back) and loose in a brown box.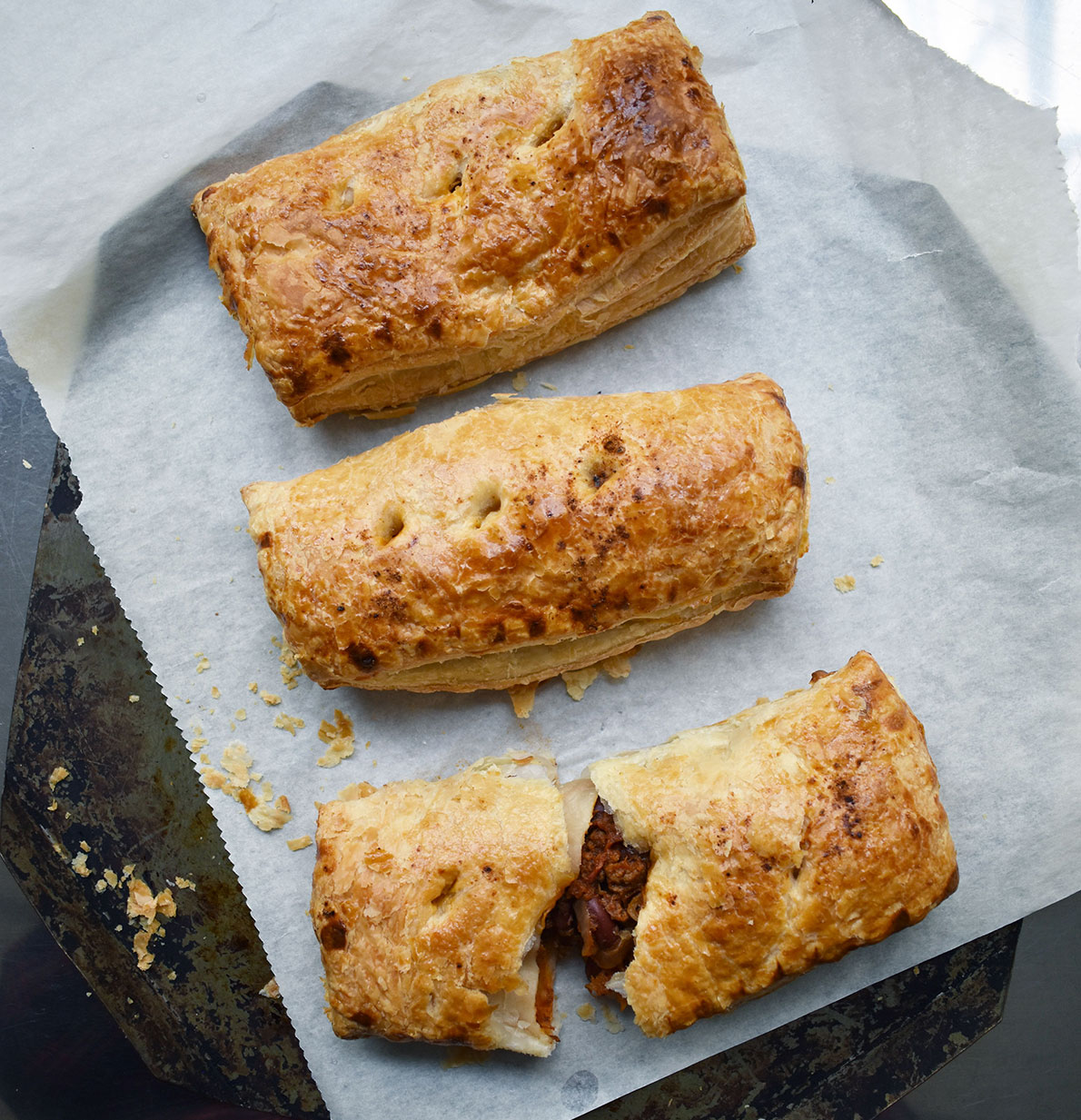 Order Codes
Chilli Beef and Bean Pasty
Packaged: 433
Loose: 7433
About Rocket Foods
Rocket Foods has been making wholesale bakery goods since 1998. All savoury products are made by hand in the Auckland based production kitchen. The savoury range spans delicious individual Quiche, Savoury Bakes, Savoury Rolls, Traditional English Pork Pies as now Pasties. Rocket Foods supply savoury goods nationwide via fresh and frozen delivery to supermarkets, food stores, caters, butchers, event centres, cafes, restaurants, schools and DHBs.
You will find Rocket Foods products nationwide at leading supermarkets (New World, Pak n Save, Foursquare and Farro) usually located in the deli section.
Follow Rocket Foods on Instagram for behind the scenes snaps and business updates @rocketfoods_nz
If you'd like to see a sample, let your sales representative know and we'll get this organised.
To place your order, contact our customer services team today. You can email them directly on orders@rocketfoods.co.nz or call on 09 525 5480.