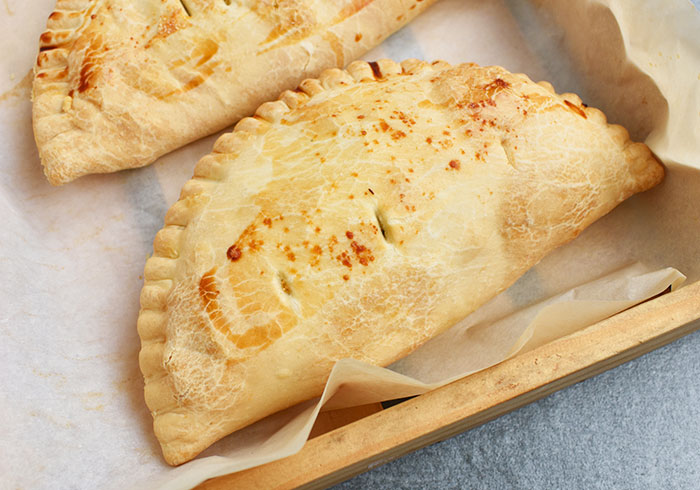 Consider this, a Southland cheese roll, a hint of kiwi onion dip combined and encased in a savoury pastry. That was the inspiration behind the Cheese and Onion Pasty – and now it is here!
We have used simple ingredients to created big flavour. With each bite of the Cheese and Onion Pasty, you'll get delightful savoury pastry, generously filled with a gooey cheese, potato and onion filling. We believe its comfort food at its finest. The Cheese and Onion Pasty is a great option for lunch or morning tea on the go. We hope to see it in chilled cabinets, deli counters and in pie warmers across New Zealand.
Our Cheese and Onion pasties are handmade in our Auckland Bakery, using a recipe developed by Rocket Foods that we think kiwis will love.
Wholesale Pasties from Rocket Foods
The Cheese and Onion is the second pasty in our wholesale savoury pasty range. It has joined the very well received Cornish Pasty, which was launched earlier this year. The Cheese and Onion pasty is our vegetarian friendly alternative, made with vegetarian pastry.
The Cheese and Onion pasty is an offering that we haven't commonly seen on the shelves of New Zealand, in cafes or cabinets. Our ambition is that this pasty range offers a twist on the traditional kiwi pie.
Cheese and Onion pasties are well loved across the globe, and we've created a Cornish Style Cheese and Onion that we hope will be well received in New Zealand.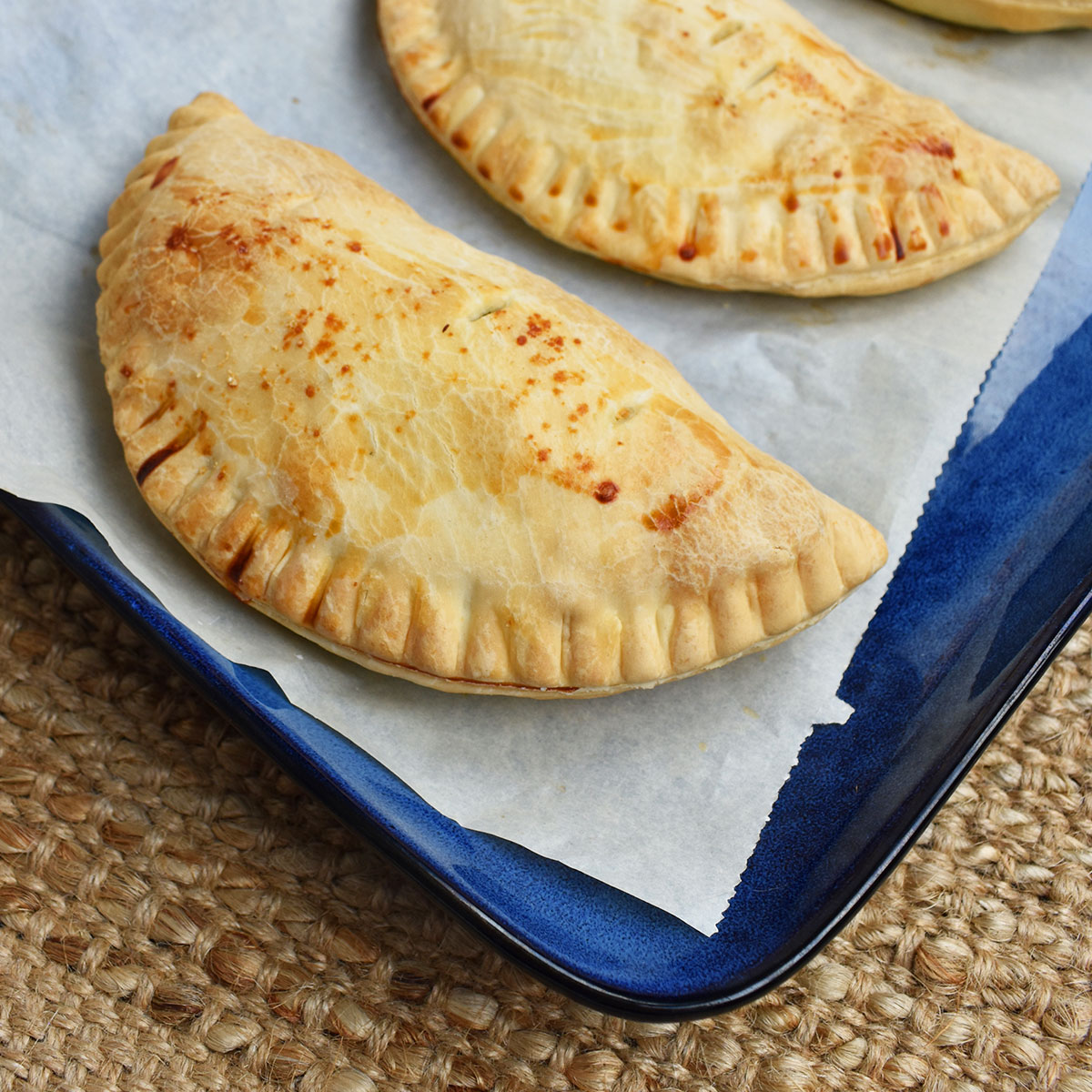 Increased Vegetarian Product Range
The Cheese and Onion pasty is the latest savoury wholesale product to add to our range (along with our Spinach and Chickpea Savoury Roll, Caramelised Onion Quiche, and Pumpkin, Beetroot and Feta Quiche). This launch meets our customer demand for Vegetarian products. With the rise of flexitarianism, plant-based diets, vegetarianism and reduction in diets we wanted to offer our customers and in turn, theirs, more ready to eat options.
The Cheese & Onion Pasty is are now available via direct distribution across New Zealand North Island.
This range is available both packaged (in a plastic bag, with ingredients sticker on the back) and loose in a brown box.
Order Codes - Cheese & Onion Pasty
Packaged: 434
Loose: 7434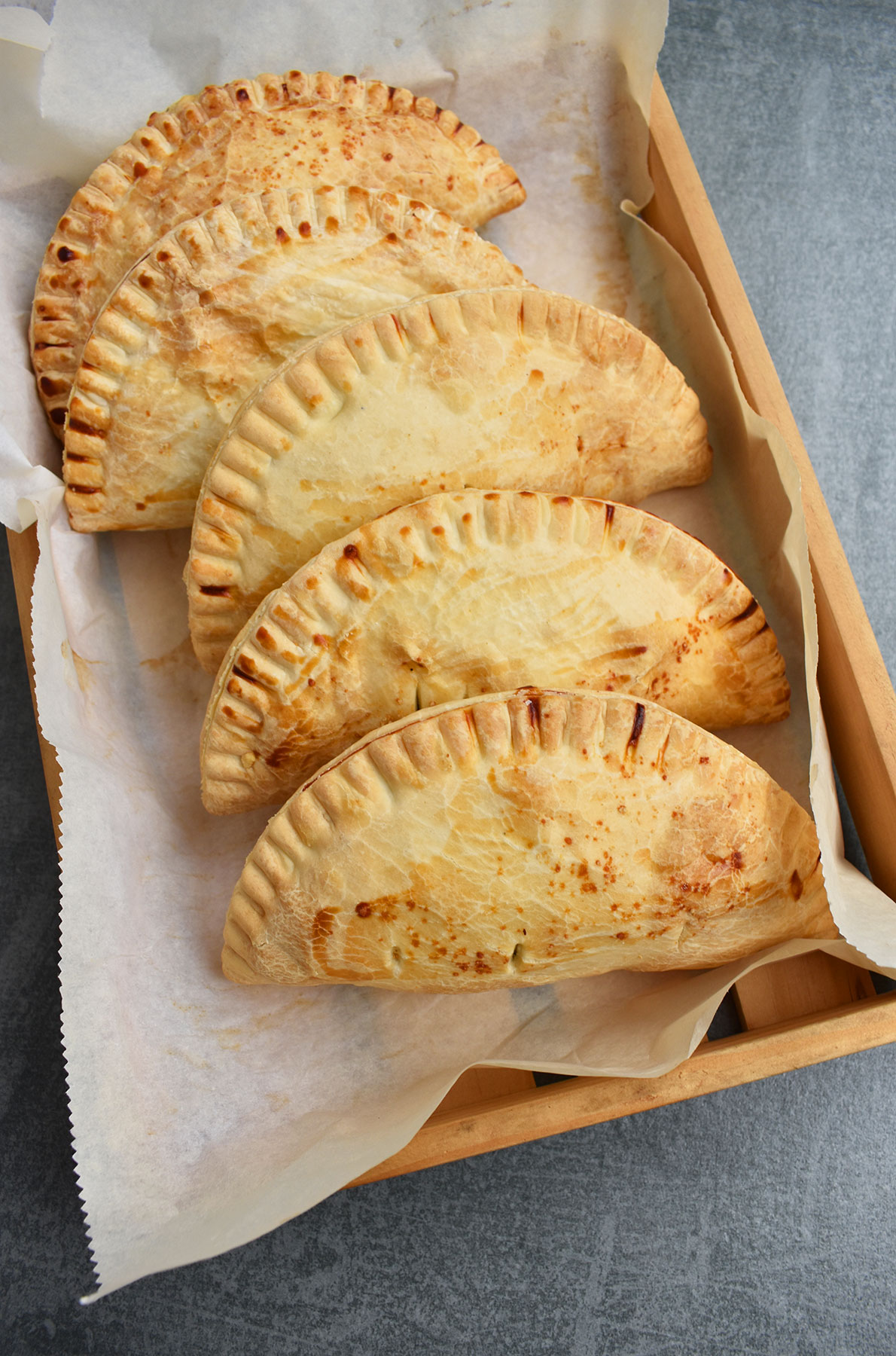 About Rocket Foods
Rocket Foods has been making wholesale bakery goods since 1998. All savoury products are made by hand in the Auckland based production kitchen. The savoury range spans delicious individual Quiche, Savoury Bakes, Savoury Rolls, Traditional English Pork Pies as well as Cornish Pasties. Rocket Foods supply savoury goods nationwide via fresh and frozen delivery to supermarkets, food stores, caters, butchers, event centres, cafes, restaurants, schools and DHBs.
You will find Rocket Foods products nationwide at leading supermarkets (New World, Pak n Save, Countdown, Foursquare and Farro) usually located in the deli section.
Follow Rocket Foods on Instagram for behind the scenes snaps and business updates @rocketfoods_nz
If you'd like to see a sample, let your sales representative know and we'll get this organised.
To place your order, contact our customer services team today. You can email them directly on orders@rocketfoods.co.nz or call on 09 525 5480.