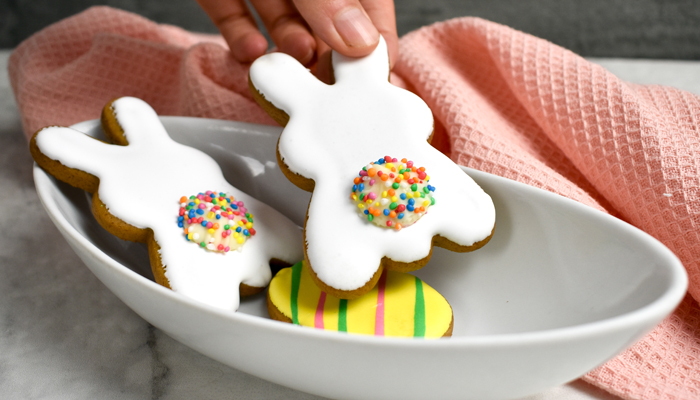 Last year at Rocket Foods we released delicious Easter cookies that won the hearts of customers young and old. This year we decided to bring them back with a brand-new look but with the same delicious flavour and an added bonus. A lollie tail on the delicious bunny!
A bunny and eggs though? For Easter? It's always the top question around this time of year – what do bunnies and eggs have to with Easter tradition? We all know that the holiday surrounds a Christian celebration, so then what do bunnies and eggs have to do with anything?
As legend has it, church leaders leading up to Easter weren't allowed to eat eggs during the Holy Week. The eggs were then saved and decorated to make them 'Holy Week' eggs. From there, they were given to the children as gifts. The bunnies are said to come into play around the 19th Century as bunnies give birth to big litters, they are a symbol of new life – linking back to the Christian celebration.
So, bunnies and eggs are truly a sign of Easter! Let us introduce you to our treacle cookies packaged in our premium retail brand, Rocket Kitchen. We have two different varieties available for you to choose from both with treacle dough base. Our cookies are cut and finished by hand and deliciously iced. Perfect for the whole family!
Easter Cookie 4 Pack
PRODUCT CODE: 5033
Our Easter Cookies are handmade from our delicious treacle base and decorated with love. Each four-pack contains two bunnies with speckled tails and two striped yellow eggs.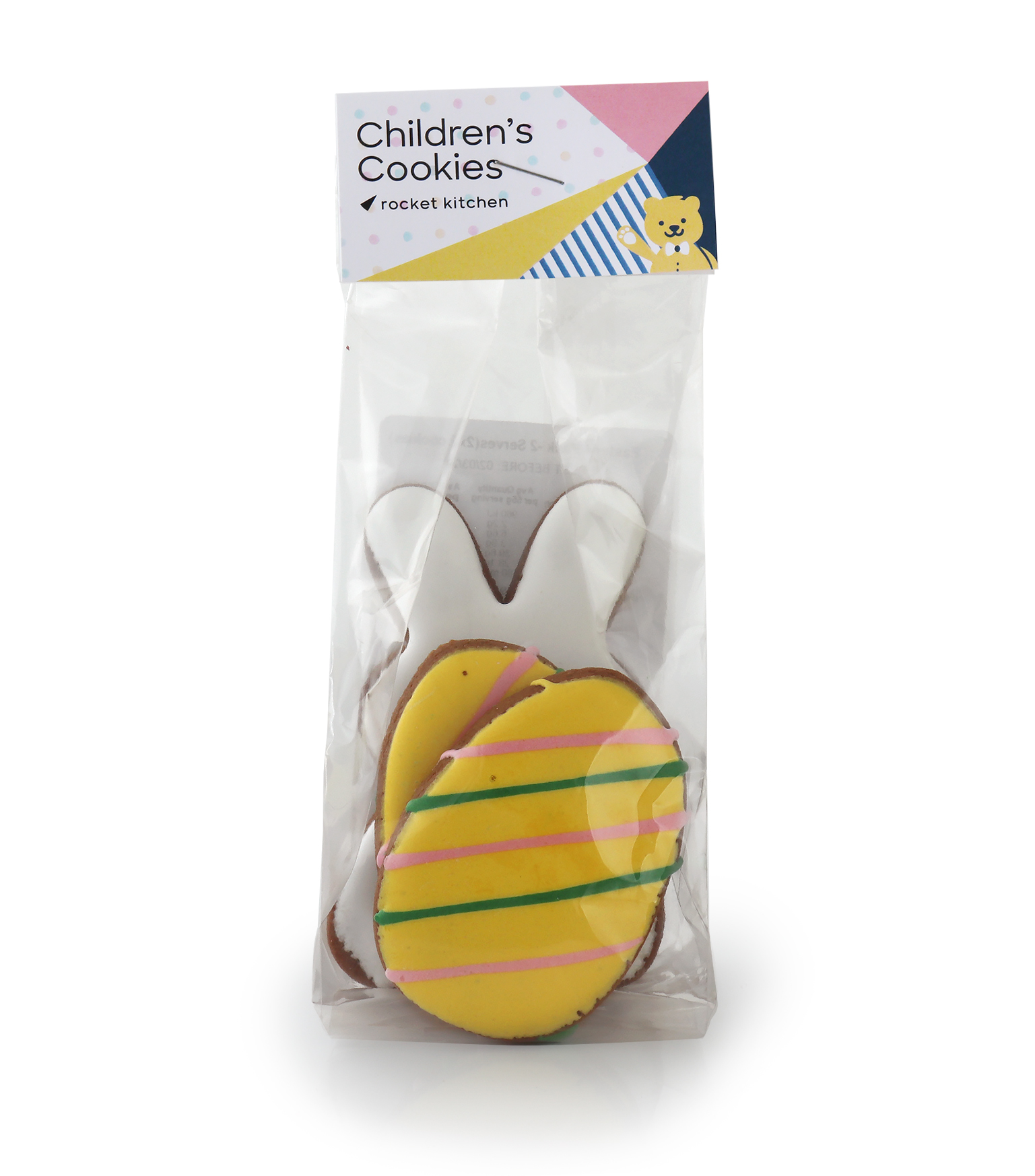 Easter Cookie Twin Pack
PRODUCT CODE: 5034
Our twin pack of Easter Cookies contains one bunny with speckled tail and one yellow striped Easter egg. Our cookies are handmade from our famous treacle base.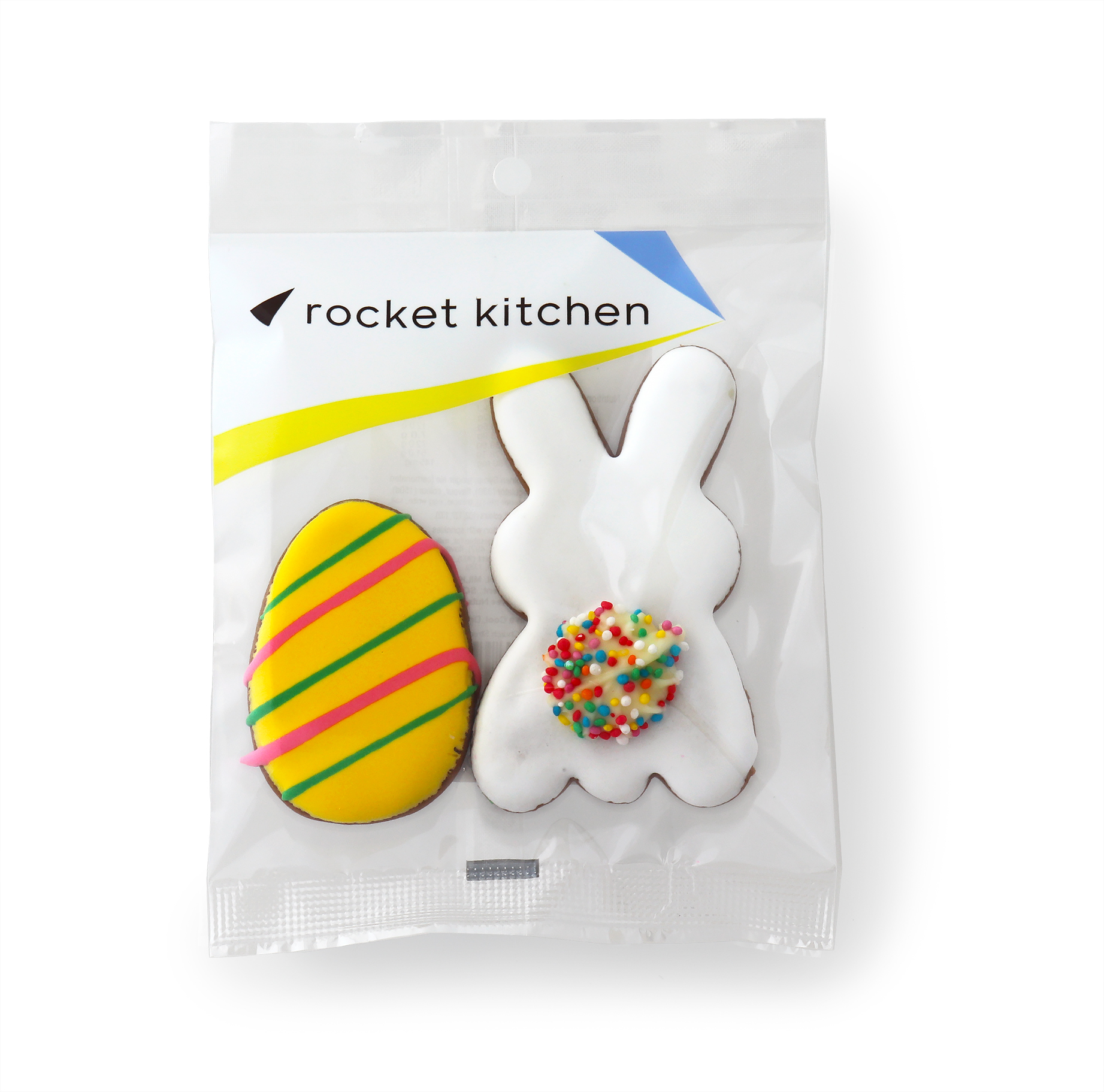 Our Easter range is available to order now, with the first dispatch being sent on Tuesday 3rd March. Cookie orders are open whilst stocks last.
Interested in seeing more of the Rocket Foods Wholesale range? Contact our sales team directly by emailing sales@rocketfoods.co.nz and one of our reps will be happy to come and visit you to discuss our range.