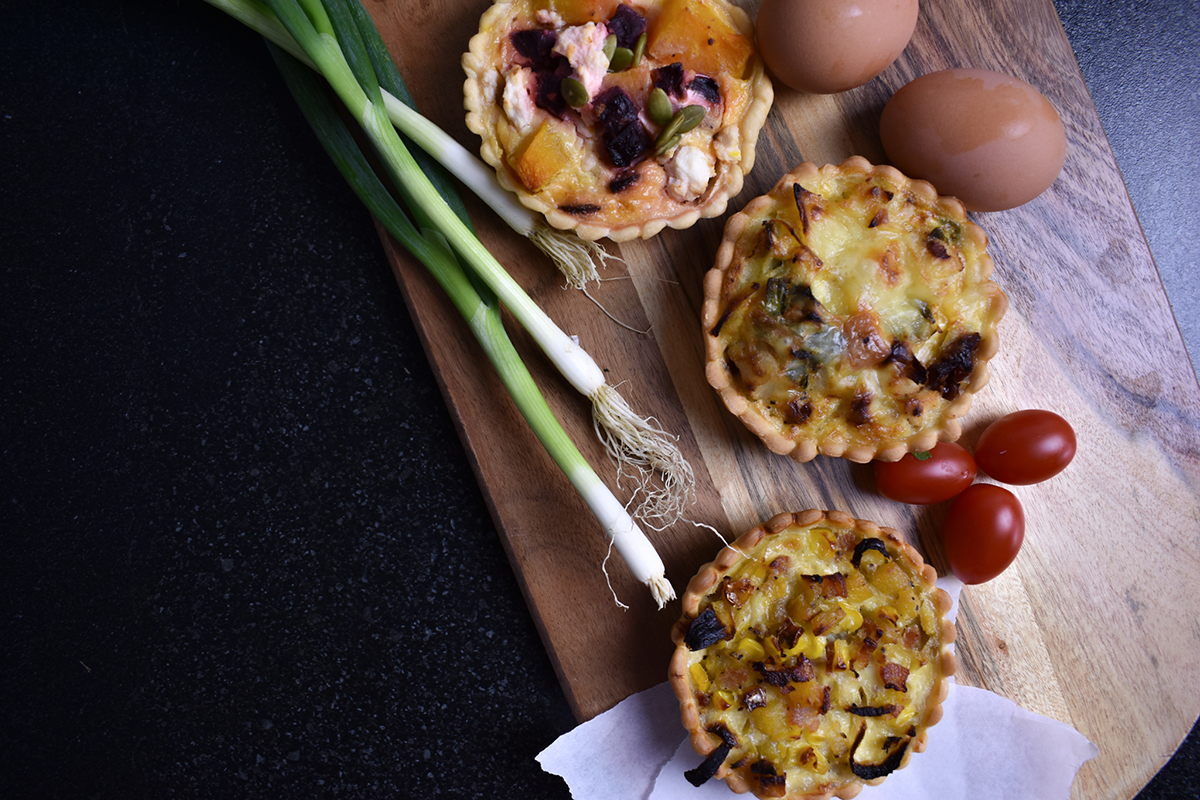 We're delighted to release a few new products into our wholesale quiche range. We have a brand-new size that your customers will love.
Perfect for one, this 130g quiche is a delicious breakfast, morning tea or lunch served with salad. Let us introduce you to the new 130g quiche range, we have three flavours that we think you'll love to choose from.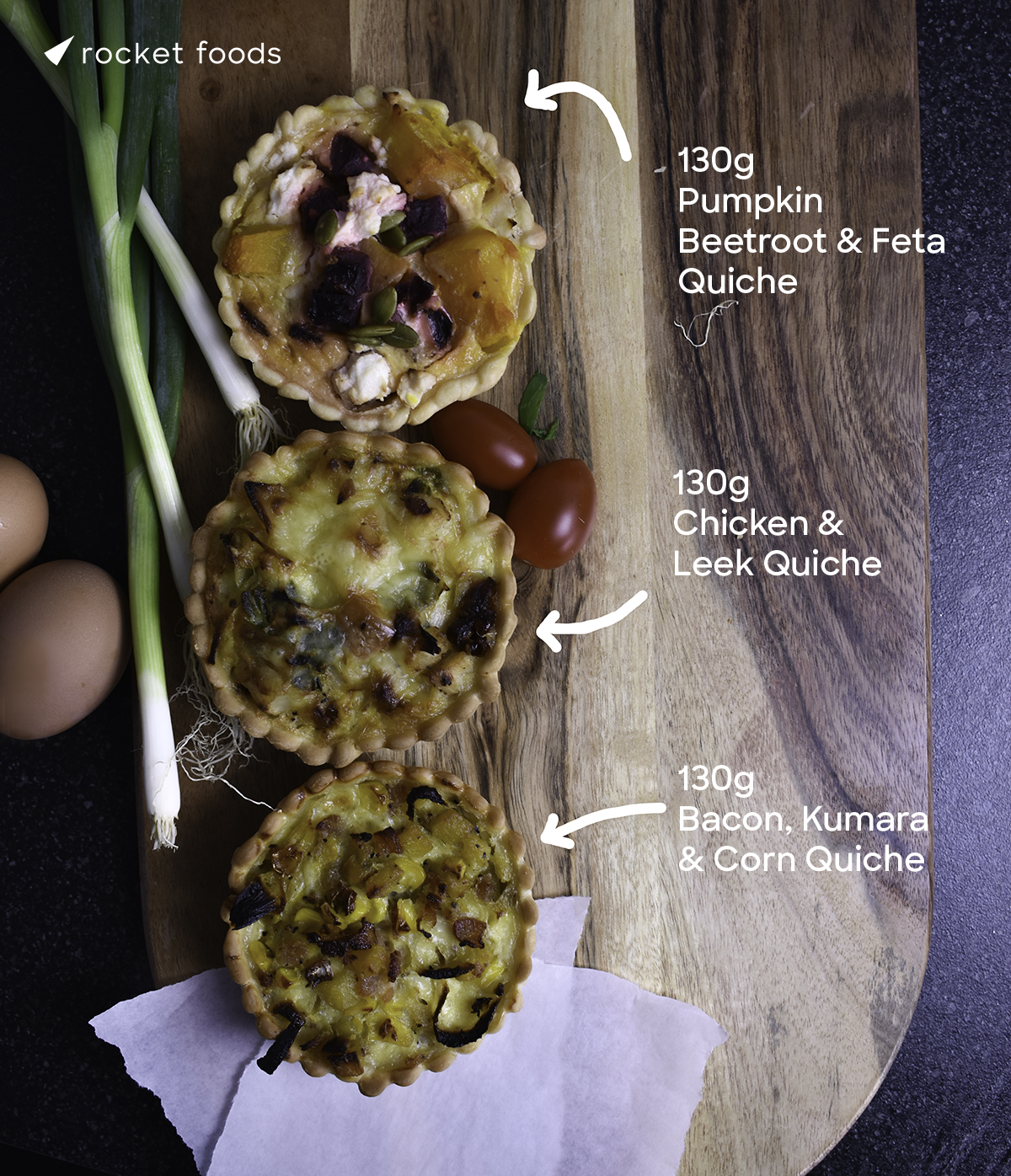 Free-Range Bacon Kumara & Corn Quiche
Handmade Rocket Foods pastry base generously filled with free-range bacon, kumara and corn. Baked in a creamy savoury custard. Perfectly served beside a fresh green salad.
Free-Range Chicken, Leek & Cranberry Quiche
Handmade Rocket Food pastry generously filled with free-range chicken, leek and cranberry. Baked on a creamy savoury custard.
Handmade Rocket pastry base with chunks of pumpkin, potato, beetroot and feta. Baked in a creamy savoury custard and topped with pumpkin seeds.
Did you know?
To mark the launch of our new quiches, we thought we'd give you some background on the history of the quiche. Here are some fun facts that our team found quite interesting.
The quiche, a classic dish of French cuisine, actually originated in Germany in the medieval kingdom of Lothringen. The word 'quiche' is from the German 'Kuchen', meaning cake (and we love cake, we also make some great cakes if we do say so ourselves...)

The original quiche was an open pie with a filling consisting of an egg and cream custard with smoked bacon. It was only later that cheese was added to the quiche. The bottom crust was originally made from bread dough, but that has long since evolved into a short-crust or puff pastry crust. Our recipes don't stray far from this.

Quiche became popular in England sometime after the Second World War, and in the U.S. during the 1950s. Many considered the quiche a somehow 'unmanly' dish, - "real men don't eat quiche" because of the vegetarian qualities and ingredients in it. We think this is crazy, and we're glad that kiwis love quiche.
Today, one can find many varieties of quiche, from the original quiche to ones with broccoli, mushrooms, ham and seafood. Quiche can be served as an entrée, for lunch, breakfast or an evening snack.
Here at Rocket Foods, we offer quiches in 175g portions, 130g portions and as slabs. Perfect for catering and cabinets. Check out our full range of wholesale quiche.
Interested in seeing more of the Rocket Foods Wholesale range? Contact our sales team directly by emailing sales@rocketfoods.co.nz and one of our reps will be happy to come and visit you to discuss our range.